Autumn Break in the Windy City
Autumn Break in the Windy City – Chicago, most commonly referred to as the 'the windy city', is the third biggest city in the USA following NYC and LA. It has a plentitude of modern art, fine dining, cutting edge comedy, shopping and sporting events to capture everyone's attention. Sometimes we forget how much this fine place has to offer, perhaps overshadowed by the offerings and/or accessibility of its east coast sister cities, Boston and NYC.
The main downtown thoroughfare includes Michigan Avenue, otherwise known as the Magnificent Mile, a stretch full of every store imaginable and several of the city's landmark buildings. You can take a photo of your reflection in the silver Cloud Gate sculpture at Millennium Park, which was completed in 2004!, before heading to Grant Park to get hit with the refreshing spray of Buckingham Fountain. There are dozens of museums and theater companies in Chicago, so a cultural experience is never hard to find. And you are sure to laugh your head off at the Second City Theater, the professional launch pad of many famous comedians.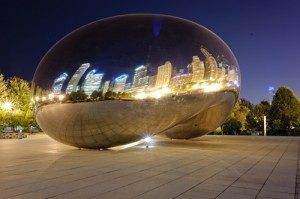 The Art Institute of Chicago is the number one attraction in the windy city. This Classical Renaissance structure, guarded by two bronze lions at its entrance, boasts one of the world's great art collections, including the trademark "American Gothic."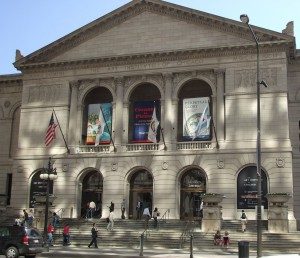 The most popular performance in the city is the Million Dollar Quartet. This smash-hit musical inspired by the famed 1956 recording session that brought together rock 'n' roll icons Johnny Cash, Jerry Lee Lewis, Carl Perkins and Elvis Presley for the first and only time. That legendary night is brought to life featuring a score of hits including "Blue Suede Shoes," "Great Balls of Fire," "Walk the Line," "Whole Lotta Shakin' Goin' On," "Hound Dog" and more.
Lake Michigan is Chicago's source of drinking water and has port access to the Atlantic via the Saint Lawrence seaway. It is a summertime haven for all with its many beaches and marinas. Interestingly enough the Chicago river used to flow into Lake Michigan but was reversed many years ago and now flows backwards as an outlet.
So, if you are looking for an autumn escape in the USA, Chicago is definitely worth considering, and flights are direct with both Aer Lingus and American Airlines. The biggest benefit about flying from Ireland is that you will clear immigration and customs here, saving a lot of time when you arrive in the USA.
Stephanie Frame – Communication Officer at Tour America