Cruise Holidays – Not Just For The Young at Heart
Hi everyone, Tracy and Daniel here. Anyone that knows us knows how much we love travelling! We try to visit as many new places as we can, and we found that the best way to see multiple destinations is on a Cruise Holiday!
For our latest holiday we decided to book a Western Caribbean Cruise with Norwegian Cruise Line onboard Norwegian Epic. We chose to sail with Norwegian Cruise Line as they offer great all-inclusive options, as well as premium drinks packages and the freestyle dining option, suited us perfectly. In total we spent 7 days onboard Norwegian Epic visiting Orlando & The Caribbean (Port Canaveral); Great Stirrup Cay (Bahamas); Ocho Rios (Jamaica); George Town (Grand Cayman); Cozumel (Mexico). It has been one of our favourite trips to date and here's why…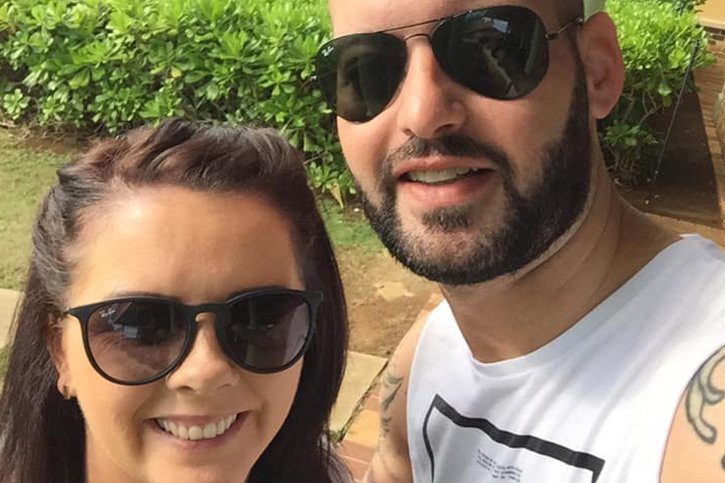 SO MANY ENTERTAINMENT OPTIONS
One of our favourite things about a cruise holiday is that there is something fun always happening! From incredible Broadway productions to live music sessions as well as loads of fun games, there are so many different entertainment options happening throughout the ship all day.
Onboard our ship Norwegian Epic was the Broadway musical Priscilla Queen of the Dessert. The costumes and show itself were absolutely incredible. It is a must see! Headliners Comedy Club was so much fun, home to the Second City comedy troupe was unlike anything we had seen before we actually laughed until it hurt, it was a great evening.
One of the best things about the nightlife on board is the variety of different venues, so if you weren't in the mood for live music one night you could literally walk a few steps down the promenade, and you're in a completely different venue. So that means you won't be walking around trying to figure out where to go and even better no taxis!
A FOODIES DREAM
The dining selection onboard was absolutely incredible. Included in our cruise was dining in both of the two main dining rooms, a help-yourself buffet and a variety of casual cafés, grills and on-the-go choices,Which were all amazing! Then of course, there were the speciality dining offers. For a special treat while onboard we dined in Cagney's Steakhouse the speciality American-style steakhouse and it did not disappoint! Take it from us you have to try Cagney's famous Parmesan truffle fries. Thank us later.
WHAT TO PACK!
The dress code onboard Epic is a lot more casual than traditional cruises. Dressy casual is appropriate for the evenings, or if you feel like getting full glam that works too, it all depends on you. There is no formal evening which was a massive relief for us when it came time to pack! During our cruise, there was a UV party which was such good fun so be prepared for a party! During the day casual wear was perfect, make sure to pack your swimwear too to make use of the pool and of course the spa!
SLEEPING AT SEA
Whenever we cruise, we always stay in a balcony cabin. What we love about balcony cabins is the outdoor private space you can have all to yourself that you can just relax by the sea. Our guest room was really spacious and loads of storage options! But the best thing about our room was having breakfast on our balcony as the ship arrives into the port, we got the best views of the Caribbean islands.
NEW DAY NEW DESTINATION
Our number one favourite thing about going on a cruise holiday is waking up to a new destination every day. We just love disembarking the ship and going on a new type of adventure each day. When we visited Jamaica, we took a guided shore excursion of private beach, and it was like nothing we have witnessed before. The clearest water and the bluest skies you can imagine. The option of shore excursion was perfect for us because highlights the offering of each destination that you may miss if you're exploring alone.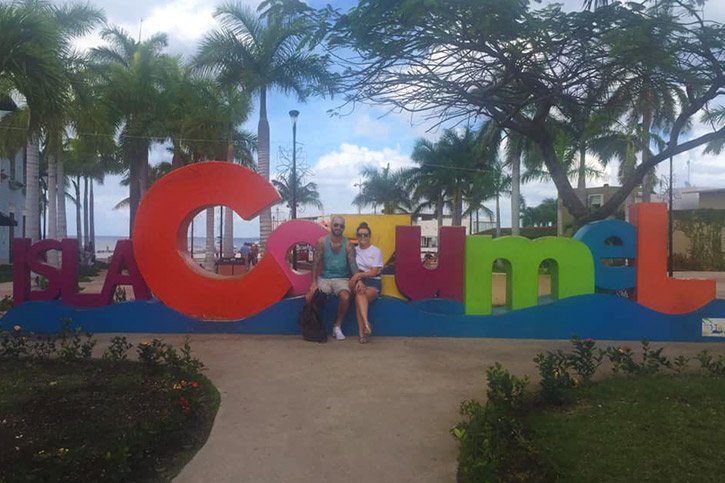 We loved everything about Norwegian Epic and these are just some of our highlights. If you would like more information on a cruise onboard Norwegian Cruise Line call Tracy and Daniel on (01) 8173588