Discovering the Best of Chicago with Kids
Taking the family on a city break holiday has been a really popular choice for Irish families in the past few years. Many are choosing to visit Chicago on their USA holidays, because of the incredible family friendly activities you can enjoy. With exciting museums, fantastic attractions, adventure opportunities and direct flights from Dublin, Chicago offers so much for families to enjoy. If you're planning your next USA holiday, why not visit Chicago or add on Chicago to your Orlando holiday! Below are some of our favorite family friendly activities to enjoy in this exciting city.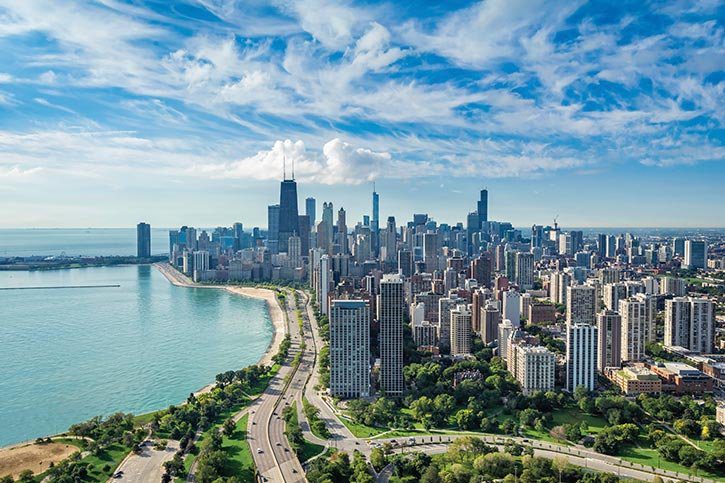 MUSEUMS GALORE!
With over 40 museums throughout Chicago, there is opportunity around every corner for your family to become immersed in fascinating experiences. If your little ones are fans of the ocean, head to the Shedd Aquarium where you can learn all about the deep sea and its fishy inhabitants from around the world. At the Adler Planetarium, sore into a world of space to learn and discover everything you need to know about the solar system, moon and what lies beyond. The Museum of Science and Industry is another brilliant museum that is focused on sparking creativity and scientific inquiry from its fascinating exhibitions. The Chicago Children's Museum is a must for families as well, and here you can enjoy interactive exhibitions which are designed all around enjoyment for kids. Lastly, we also recommend a visit to the fantastic Field Museum, where you can get up close and personal with a T-Rex!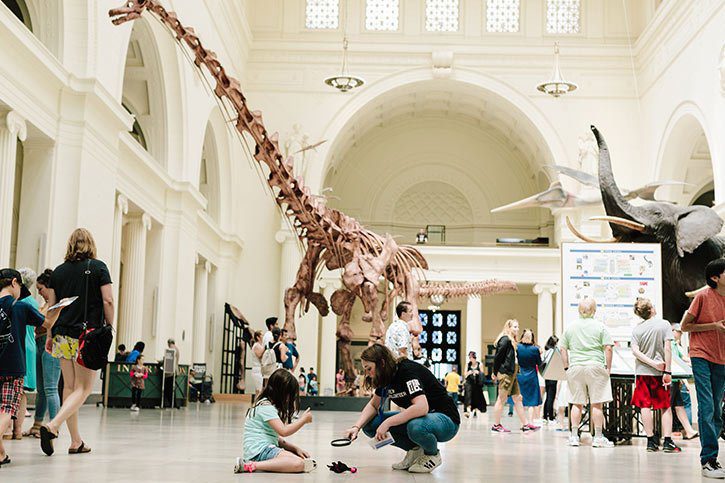 MILLENNIUM PARK
Millennium Park is a free park that is opened year-round and perfect for some family fun! In the summer, enjoy the shallow pool of the Crown Fountain, in the winter enjoy ice-skating and throughout the year, you can also visit the 'The Bean' for that awesome family photo! The Iconic Navy Pier also sits adjacent and this fantastic area of Chicago is jam-packed with family friendly activities such as the 150 foot Ferris wheel, an old fashioned Wave Swinger and a 1920s inspired Musical Carousel! Families can also visit an IMAX theater to take in a movie or in the summer, enjoy a fireworks display!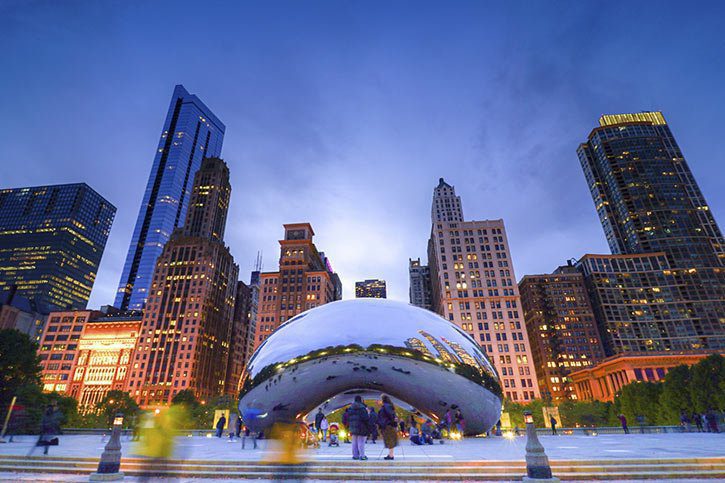 DISCOVER TOY STORES GALORE
Chicago being a family friendly city is home to many toy stores. Some of our favorites include the Disney Store which is located in Block 27 on State Street and also on the Magnificent Mile. We also recommend you visit the colorful LEGO Store, the Build a Bear Workshop and also if you have a little princess in your family, you must take her to the American Girl Place!
OUTDOOR ACTIVITIES / WALKING TRAILS
Being a really scenic city, Chicago has lots of opportunities for families to enjoy the outdoors. Whether you choose to explore by bike or foot, there are lots of trails throughout the city that you can enjoy. The Chicago Riverwalk is a really great trail to take in the stunning architecture and along the route, you can choose from numerous restaurants and cafes to enjoy a family bite to eat. Along the lakefront, the Chicago Lakefront Trail runs for 18.5 miles and is a must do, especially doing the warmer months. Enjoy fantastic scenery, 13 neighborhoods and brilliant skyline views. Lastly, the 606 is an elevated park area that has been built atop of an old railroad line. It's a really cool green space that's a must see.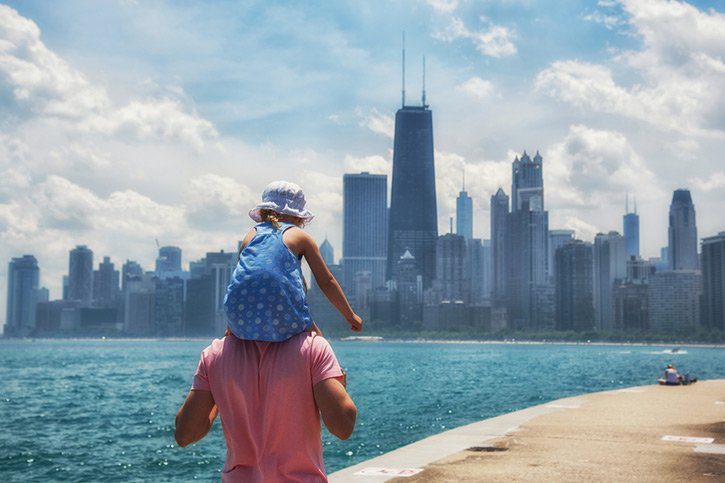 TAKE IN THE VIEW
Chicago is a beautiful city and there are many ways you can enjoy its skyline and surrounding scenery. For the daring families out there, head up to SkyDeck Chicago at Willis Tower and walk out on the Ledge! A glass box which extends into the sky more than 1000 feet above the ground. The John Handcock Observatory sits right on the Magnificent Mile and offers amazing views of the city skyline and lakefront. From the ground, the best way to take in the amazing skyline is a on a river cruise, or a cruise from Navy Pier.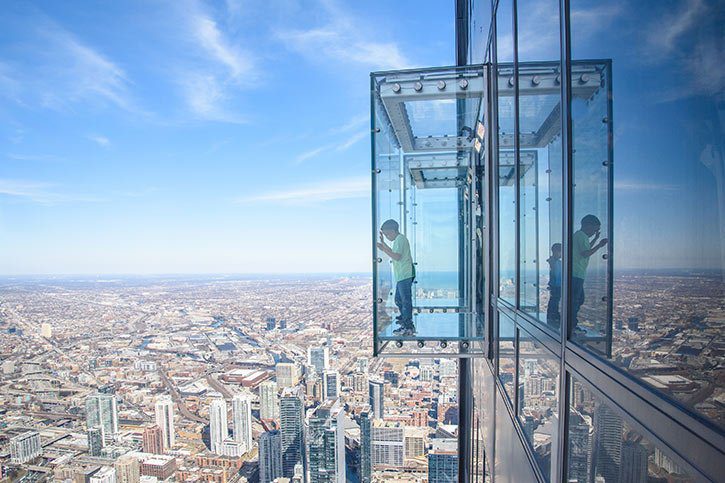 HIT THE BEACH
Many don't realize that Chicago has its own beaches but it does! And 26 of them to be exact! Each summer, families flock to the beaches of Chicago to build sand castles, enjoy a swim and bask in the glorious sunshine. If you're visiting during the summer, a visit to the beaches must be on your list.
If you're planning to discover Chicago with kids, we hope the above recommendations of things to do with your family help you to plan the holiday of a lifetime! If you would like more information on visiting Chicago, you can contact our team of award-winning travel experts on 01-8173562 or via the contact form below.