Eating Out in Chicago
From fine dining at Trump Tower to burgers after a baseball game, there is something for everyone's taste in Chicago. Below is a look at Aisling's favourite spots to eat out in while you are in Chicago! So if you are planning a trip to The Windy City, hopefully this guide will be helpful when you're feeling peckish!
CASTAWAYS
North Avenue Beach is one of Chicago's most popular. When you've had enough of sunbathing and need to cool down with a drink and some food, Castaways is the place to go. Designed to look like a ship on land, there is no need to get out of your swimsuit for a bite to eat. The menu offers affordable burgers and salads and whenever I went, I ordered the pineapple sorbet for the ideal refreshing way to cool down!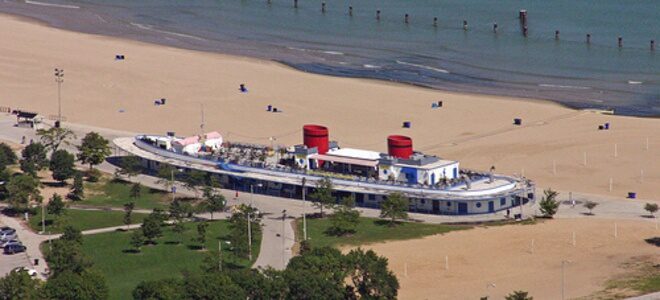 VINES ON CLARK
Just a twenty minute train ride from the city, is Wrigley Field, home of the famous Chicago Cubs (baseball team). There is an abundance of places to eat in Wrigleyville. If you want a bite to eat before getting a last minute ticket to a baseball game, Vines on Clark is the perfect place for this. Literally steps away from Wrigley Field, Vines has a menu full of burgers, sandwiches and pizza that will satisfy anybody. My personal favourite were the buffalo wings as a starter and the bbq pulled chicken in a pretzel bun. But if you're looking for something different I would recommend the taco pizza with salsa, beef, tortilla chips, cheese and topped with sour cream. Delish!
GIORDANOS
Chicago is known for developing the deep-dish pizza and Giordano's is the place to go for them! With over a dozen locations in Chicago there will be a restaurant close by. You won't regret ordering one of these pizzas! They're so filling you can share one between four and still have a few slices leftover! If the deep-dish doesn't sound like it's for you, thin crust pizzas and pasta dishes are also available on the menu.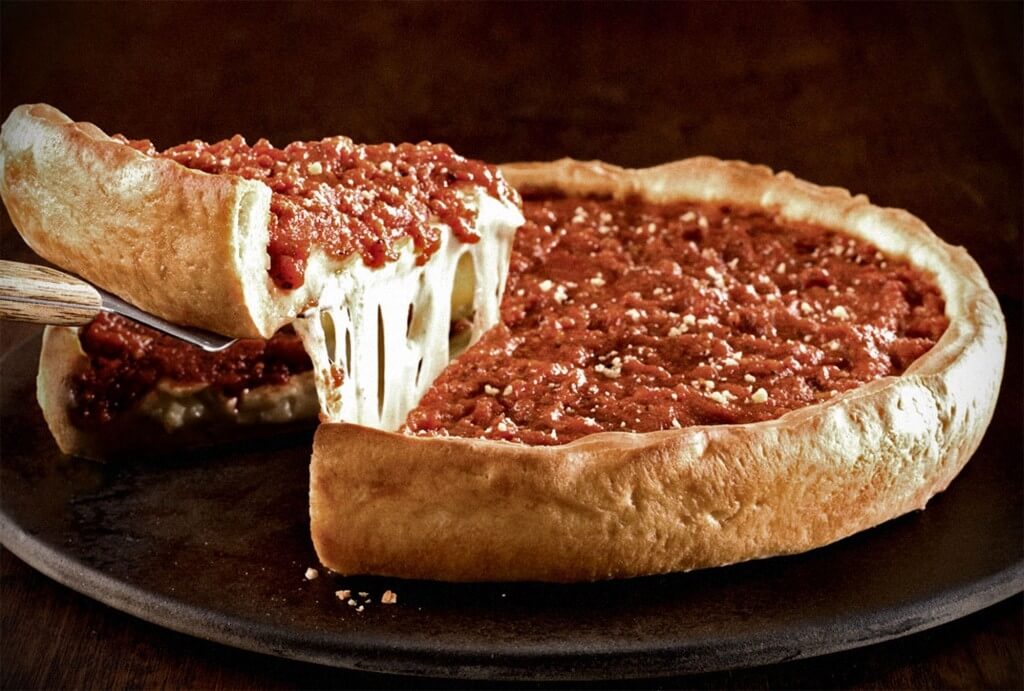 MICHAEL JORDANS STEAKHOUSE
Michael Jordans Steakhouse located in a prime spot on Michigan Avenue, is a classic steakhouse that focuses on locally sourced and seasonal ingredients. This steakhouse is the perfect place for meat lovers looking to treat themselves after a long day of shopping on the Magnificent Mile. The steaks are on the expensive side but worth it if you want to treat yourself to a good steak.
LIZZIE MCNEILL'S IRISH PUB
If you don't want to splash out on food after a day of shopping, Lizzie McNeill's is just a five minute walk from Michigan Avenue. Located beside the Chicago River, Lizzie McNeill's has a friendly atmosphere with affordable sandwiches and some Irish classics such as Shepherd's Pie. It also has Chicago classics which is what kept me coming back for more. The Chicago style hot dog, with toppings such as onions, mustard, relish, pickle, chopped tomato, sport peppers and celery salt, was my personal favourite. I was never a fan of hot dogs but I wanted to try new things when in Chicago and I'm glad I did because my opinion has completely changed on them!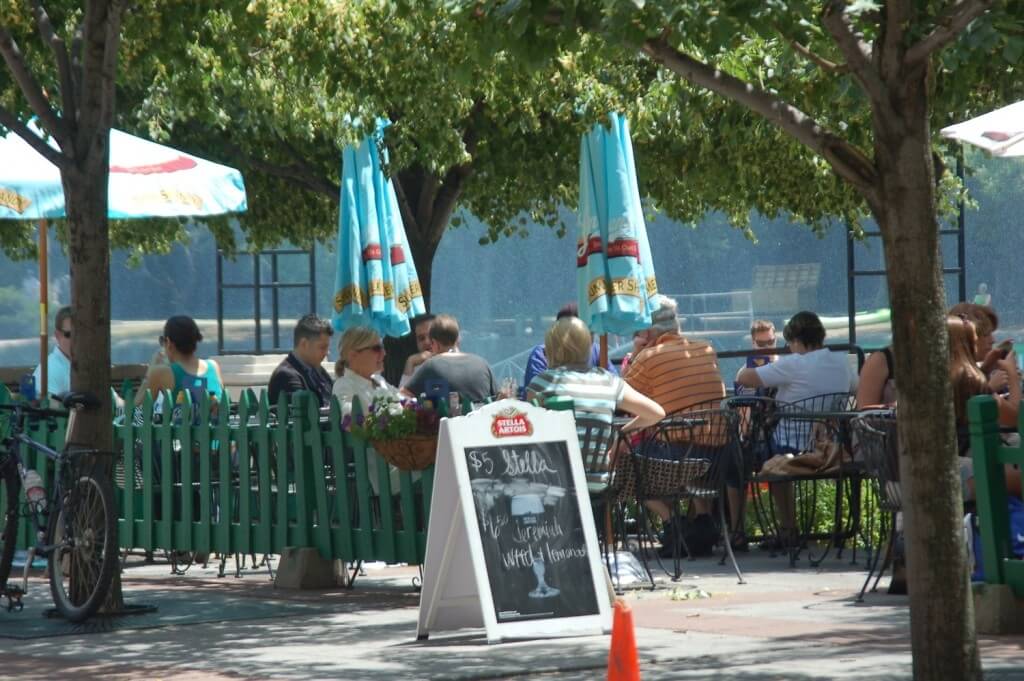 Now that I've gotten your taste buds excited for the many places to go in Chicago, all you have to do is book your holiday!