Everything you need to know about St. Pete/Clearwater, Florida
With 35 miles of spectacular award-winning white-sand beaches and an average 361 days of sunshine per year, you are sure to find the perfect spot to soak up the sun whenever you visit St. Pete/Clearwater. Sample the local culture in Downtown St. Petersburg including the world-famous Dali museum, eat out in one of the many local eateries or enjoy the vibrant night-time scene. No two days will be the same when you holiday in this fantastic Florida destination.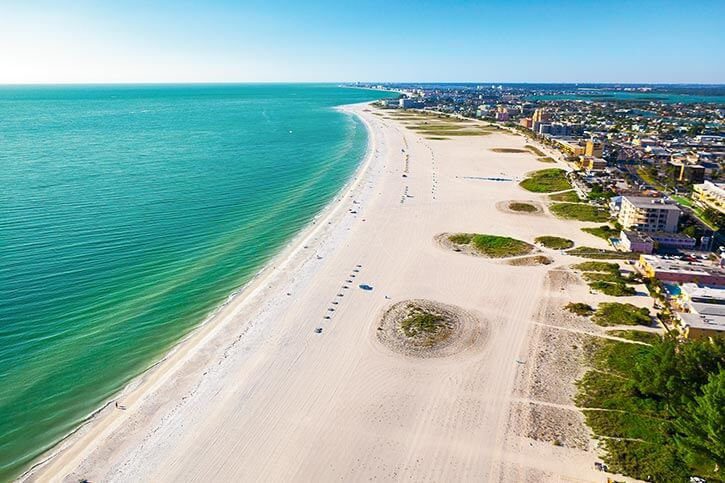 St. Pete/Clearwater is always a popular favourite for those who are visiting Orlando as it's the perfect destination to unwind after a busy week or two in the theme parks. Keep on reading to discover everything you need to know about St. Pete/Clearwater Florida to help you plan a holiday to remember.
LOCATION OF ST. PETE/CLEARWATER, FLORIDA
Located on the Gulf Coast of Florida and just a short 90 minute drive from Orlando, the beaches of St. Pete/Clearwater are the perfect place to unwind in the Florida sunshine. The beaches are also closely located to Tampa, home of Busch Gardens, which sits just 30 minutes away.
ST. PETE/CLEARWATER FLORIDA WEATHER
If hot sunny days are what you're after, you're in luck! St. Pete/Clearwater experiences incredible weather year round and so there is never a bad time to visit on your holiday. During the summer months, temperatures soar to 30+ degrees but the destination is still very popular during the other seasons as well. Currently, St. Pete/Clearwater holds the Guinness World Record for the longest number of consecutive sunshine days in the world at 768 days. Now, that sounds perfect to us!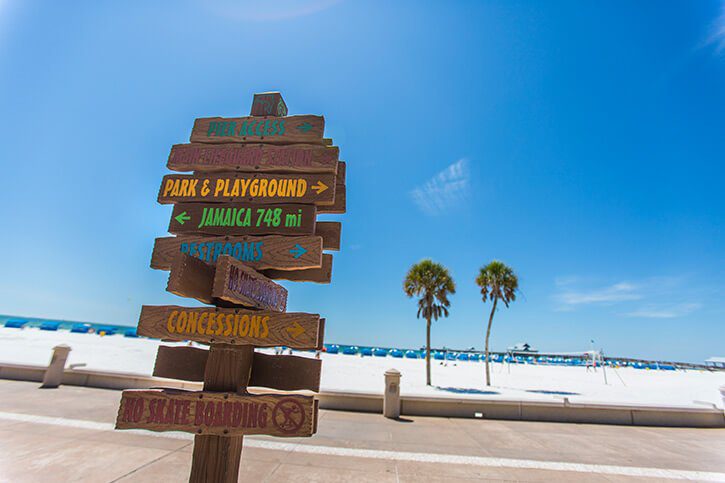 THINGS TO DO IN ST. PETE/CLEARWATER FLORIDA
The list of things to do in St. Pete/Clearwater is endless and the destination is home to many attractions including water sports, museums, shopping and more. Below are some of our recommended things to do in St. Pete/Clearwater.
CLEARWATER MARINE AQUARIUM
The Clearwater Marine Aquarium is the famous home of Winter the Dolphin from the hit 'A Dolphin's Tale' movies. It's a fantastic attraction that allows visitors to see how a sea-life animal care center works. And, not only will you learn lots along the way, you will also get the opportunity to meet Winter the Dolphin and you'll get to see lots of other sea-life as well.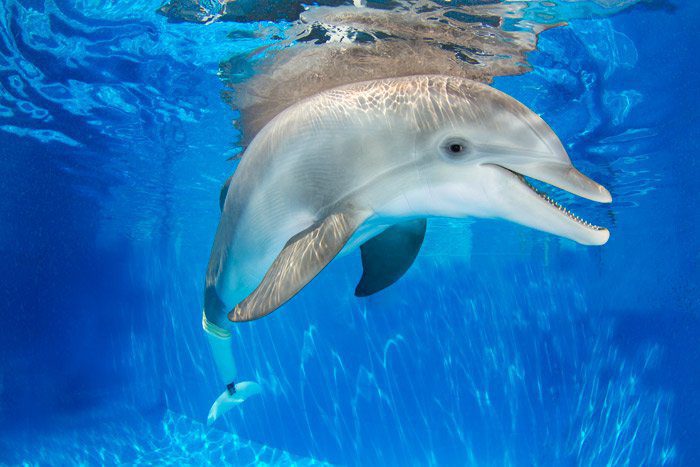 THE DALI MUSEUM
The Salvador Dali Museum in Downtown St. Petersburg is a fantastic museum dedicated to the works and art of Spanish artist, Salvador Dali. The museum features the largest amount of artwork by Dali outside of Spain and it features pieces from his entire career. It's a must for anyone who is interested in art and culture.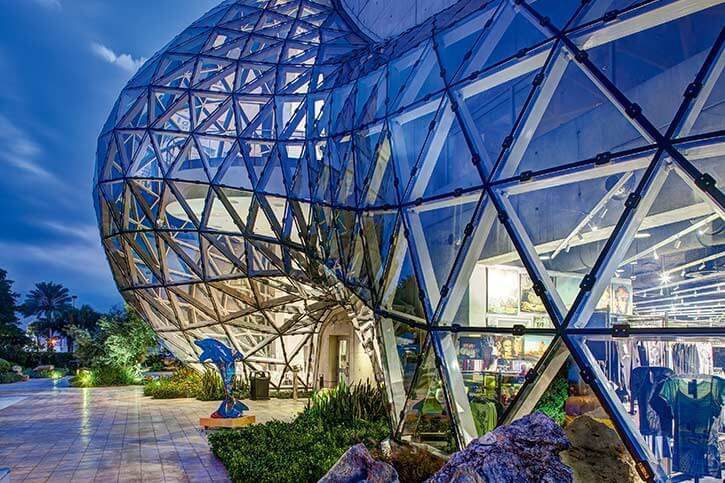 DINNER BOAT CRUISE
Did you know that St. Pete/Clearwater is made up of many waterways? If you fancy a special night out, we recommend you treat yourself to a dinner cruise. A dinner boat cruise is perfect for both couples and families who want to enjoy a night on the water. Our personal favourite cruise is with Starlite Cruises who offer a fine dining experience followed by fantastic entertainment and a night of dancing.
WATERSPORTS
St. Pete/Clearwater is a mecca for those who love water-sports and throughout the area you will find many ways to enjoy the water including paddle-boarding, kayaking, jetskiing and speed-boating to name but a few. And, if you want to try something really unique, why not try jetleving. Jetleving is a thrilling experience that will give you the feeling that you're flying above the coast of St. Pete/Clearwater!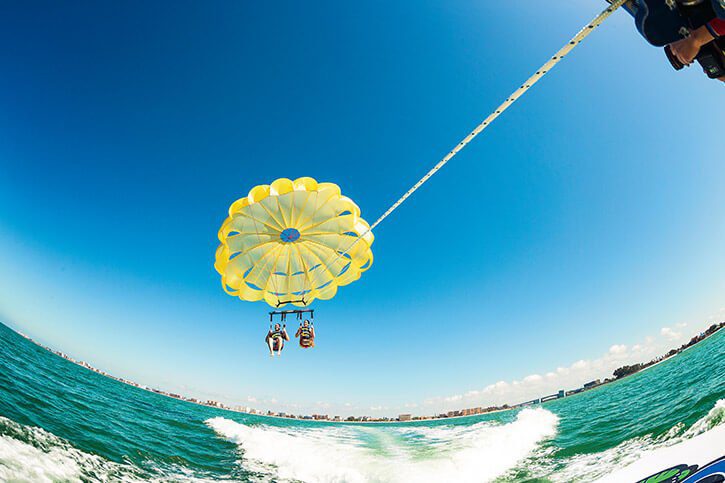 CALADESI ISLAND
Caladesi Island State Park is one of few remote, un-spoilt islands in St. Pete/Clearwater and it's a must for any nature fan. Escape the busier side of St. Pete/Clearwater and embrace the wild as you enjoy some beach time, hiking trails and watersports. Caladesi Island is great for both families and couples.
WATCH THE SUNSET AT PIER 60
A nightly tradition in St. Pete/Clearwater is to watch the amazing sunsets from Pier 60, located in Clearwater Beach, where many gather to watch the sun go down. Along the pier you will find street performers, artists, craft stalls and lots of perfect photo opportunities.
MOREAN ARTS CENTER
The Morean Arts Center in Downtown St. Petersburg features a fantastic collection of Chihuly artwork and the center's new location has been designed to showcase Chihuly's work at its best. The Morean Arts Center also features a Glass Blowing studio and while there, we recommend you take in a live show of how glass is made.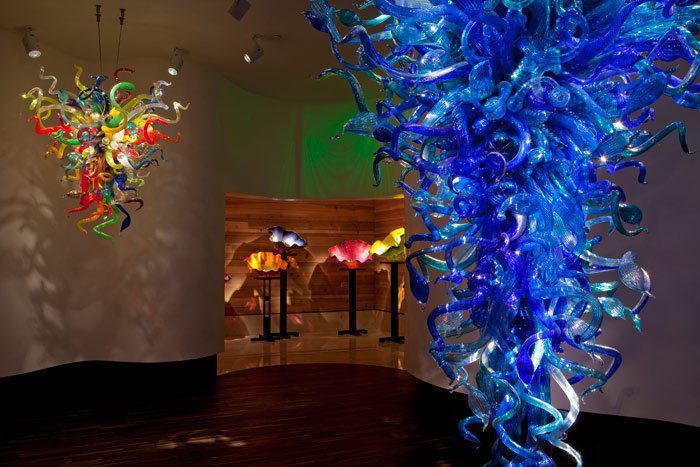 SPEED BOAT TOUR
If you're looking for a thrilling way to take in the stunning coastline of St. Pete/Clearwater, why not try an adrenaline pumping speed boat tour! Not only will you get to ride in a speedboat, you'll get to drive your own! How's that for thrilling!
PIRATE SHIP ADVENTURE
If you're visiting with your family, a cruise on board a pirate ship is a must. Take to the high seas, try to spot treasure along the way and keep a close eye out for dolphins! This fun, family focused pirate adventure cruise is a must for all ages and offers sailings year round.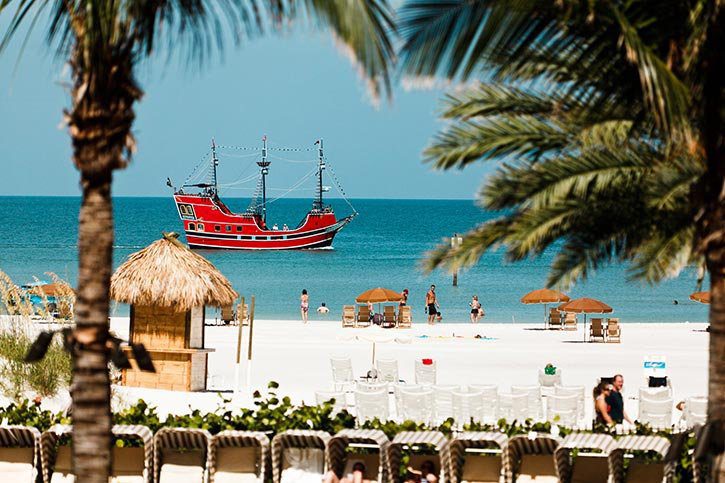 DINING AND NIGHTLIFE IN ST. PETE/CLEARWATER
St. Pete/Clearwater has emerged as a fantastic destination for both foodies and those looking for a lively nightlife scene. With incredible dining opportunities throughout the destination, you'll be truly spoilt for choice. And, if it's a lively nightlife scene you're after, a visit to Downtown St. Petersburg is a must on your trip.
HOTELS IN ST. PETE/CLEARWATER
Whether you're looking for a family focused hotel, a self catering condo, or a luxury, romantic suite, St. Pete/Clearwater has accommodation options to suit you. And the great thing about the destination is that many of the hotels are based along the seafront giving you spectacular views and easy beach access.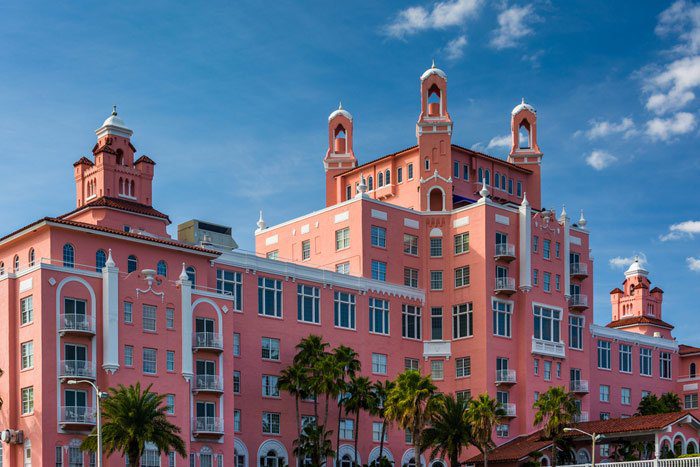 NEARBY ATTRACTIONS
Within the St. Pete/Clearwater Beach area, there are loads of fantastic attractions for you to enjoy.
– Busch Gardens, Tampa Bay is a must for any roller-coaster fan.
– Orlando is just 90 minutes away and features brilliant theme parks including Universal Orlando Resort, Walt Disney World and SeaWorld to name a few.
– Orlando and Tampa Bay are also fantastic shopping destinations and feature many brilliant shopping malls and outlets. Our personal favourite mall is the International Plaza in Tampa.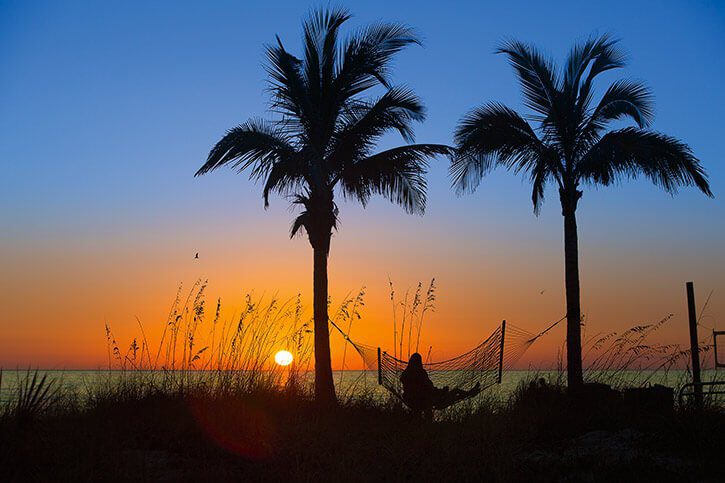 So there you have it, everything you need to know about St Pete / Clearwater Florida! If you'd like more information on this fantastic destination and you're ready for some endless sun and endless fun, visit our destination page for more info HERE or call our travel experts on 01-8173562.