Exploring the Grand Canyon
Exploring the Grand Canyon is a must for anyone visiting Las Vegas or the West Coast. There are many ways in which you can see the legendary Grand Canyon from Las Vegas and California and with the Grand Canyon being 446 km long and up to 29 km wide, there are plenty of amazing opportunities to take pictures so don't forget to pack the camera!
GRAND CANYON HELICOPTER TOURS – SEE IT FROM THE SKY!
Seeing the Grand Canyon from the sky is probably the most popular way to experience it. Grand Canyon helicopter tours are ideal for those who want to get up close with the Grand Canyon on an exciting and memorable excursion. From the sky, you have the perfect opportunity take in breathtaking aerial views of the Canyon as well as a birds-eye view of Hoover Dam and Lake Mead.
When choosing which Grand Canyon helicopter tour to do, there are two types of trip; you have the option to do a flight only tour where you just fly out to the Grand Canyon but you don't land. The other type of tour is our recommended tour where you have the opportunity to land on the base of the Grand Canyon to enjoy a champagne picnic lunch and a stroll around.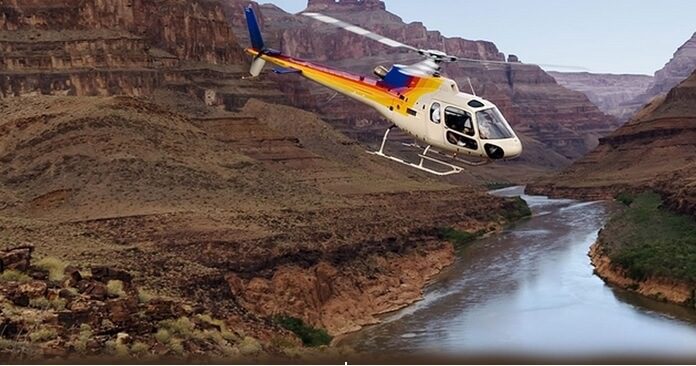 GRAND CANYON BUS TOURS
If you are on a budget, why not visit the Grand Canyon by bus! Sit back,relax and take in amazing views on an all day bus tour. Many of the bus tours that run from Las Vegas give you the opportunity to stop at the O'Callaghan – Tillman Bridge for photo opportunities of Hoover Dam and they give you the opportunity to see some of real America. Some of the bus tours even go along Route 66 while en route to the Canyon! How amazing is that!? Grand Canyon bus tours are very comfortable and you can expect some very informative commentary from your driver/guide along the way. The average bus tour to the Grand Canyon from Las Vegas takes can take up to 14 hours so make sure to have a well packed backpack with water etc to get you through the day.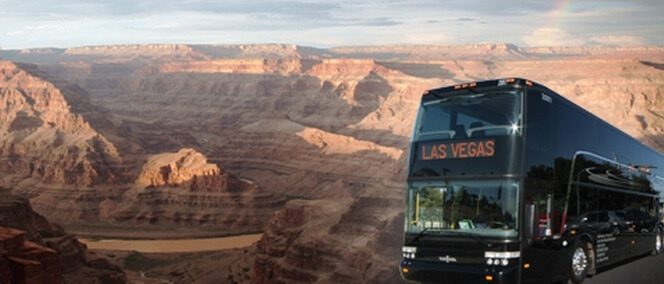 GRAND CANYON ROAD TRIP
Many people love to hit the open road and if you are on a California/Las Vegas fly drive – make sure to stop at the Grand Canyon! If you visit on your road trip, you have the fantastic opportunity to drive around to different areas of the Canyon to take in the iconic landscape yourself. When driving around the Grand Canyon National Park yourself, you have the freedom to stop at your own convenience whether its to take a photo or just to sit back and take in the magnificent views! If you are planning to spend a night or two in the Grand Canyon area, we recommend checking out both Williams Arizona and Flagstaff which offer quaint accommodations.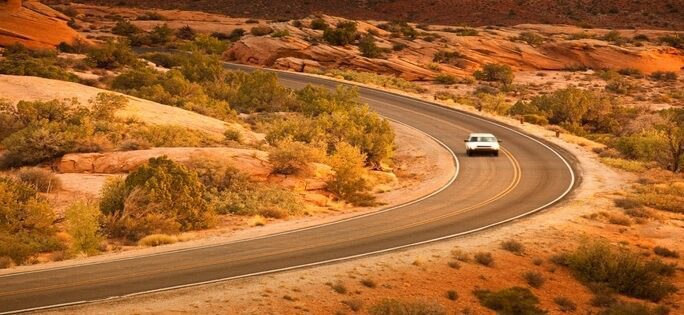 So there you have it! Three amazing and memorable opportunities to see the magnificent Grand Canyon! If this is something that you would be interested in experiencing whether it be on a helicopter tour, a bus tour or on your fly/drive holiday, Tour America can offer you the best advice on how to add this to your holiday itinerary. Speak to our team of travel experts today on 01-8173535