Exploring the US Capital
Hey everyone, Grace here! I recently spent a few days exploring Washington, DC and instantly fell in love with the US Capital city. During my trip, I got to experience everything that makes the city famous, from world-famous monuments, museums, shopping and of course dining. Here is just some of the thing I got up to on my trip…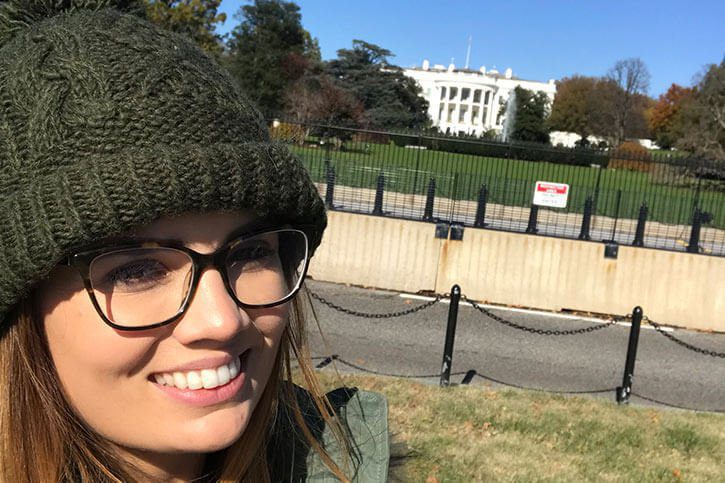 HOW I GOT THERE
I flew directly from Dublin Airport into a snowy Washington Dulles International Airport with United Airlines. For my flight, I was lucky enough to experience United's Premium Economy and I was not disappointed. The premium economy seats provided that extra bit of legroom that made stretching out and falling asleep that much easier, it was perfect for that slightly longer flight time. Onboard our flight I enjoyed a huge selection of onboard movies, tv shows and music as well as some tasty inflight dining options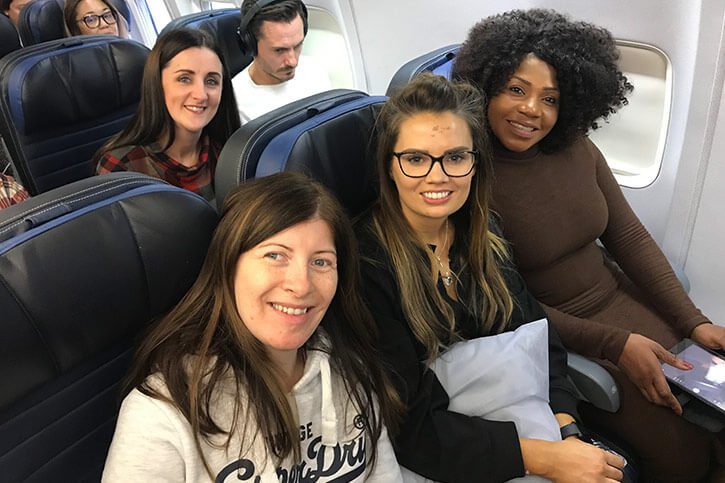 WHERE I STAYED
I spent 3 nights in Washington DC, staying in The Kimpton Topaz. The location of the hotel was perfect as it was less than a 5-minute walk to the metro station as well as the picturesque Dupont Circle. I personally loved the spacious, contemporary design of the guest room. My room had a flat-screen TV with premium channels, iPod docks, yoga mats and bathrobes and the most comfortable bed EVER. Every morning before I took off on my daily adventure I filled up on the delicious continental breakfast, it really set me up for the day. One of the unique features of the hotel is the nightly wine tasting for guests, It was a nice way to relax after a day of exploring.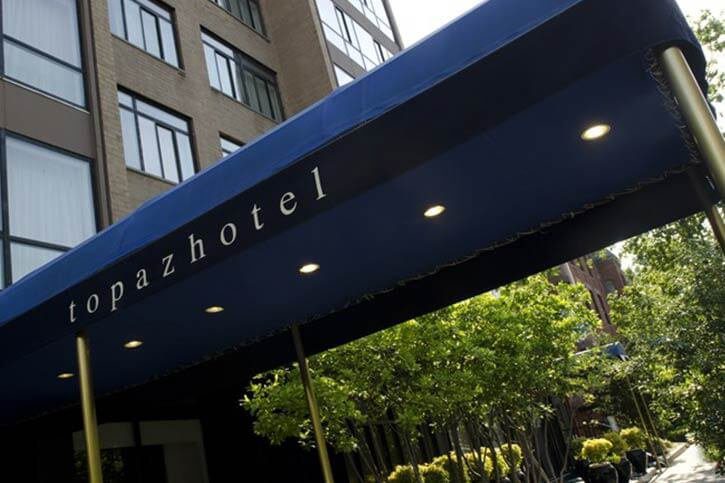 WHAT I DID
The US Capital has so many things to do and see, it has completely exceeded all of my expectations!
At the top of my holiday agenda, I wanted to see all the world-famous monuments that call the city home. To make sure I got to see all the highlights I did a guided Bike and Roll tour and I can not recommend it enough! Bike and Roll DC was perfect because it caters to cyclists of every level and you have a guide on hand to provide historic anecdotes that you wouldn't have heard if you visited alone. During the tour, we visited the Washington Monument, Lincoln Memorial, Jefferson Memorial and my personal favourite Martin Luther King, Jr. Memorial just to name a few. At each stop, we took a little break to explore and of course get the perfect picture.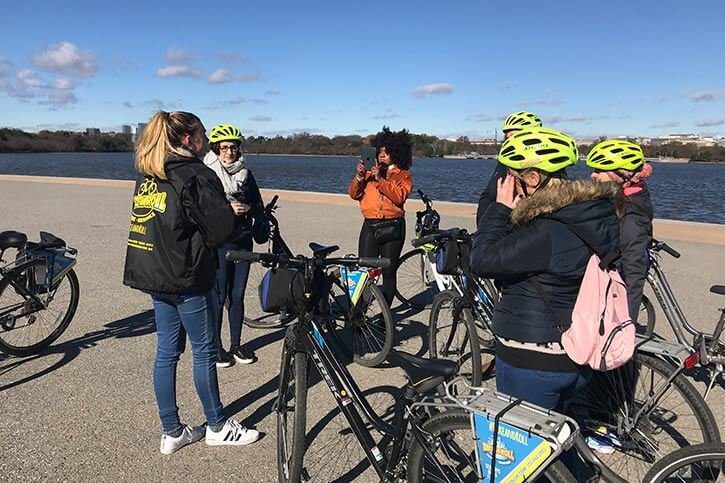 Another one of my favourites places in Washington, DC was the Newseum. Newseum is an interactive museum that traces the developments of communication throughout the years. Newseum documents some of the world biggest news stories from all around the world in a fun and informative way that makes it perfect for every member of the family. My favourite exhibit was The Berlin Wall Gallery, it tells the story of how news and information helped topple a closed and oppressive society. Featured are eight 12-foot-high concrete sections of the original wall — the largest display of unaltered portions of the wall outside of Germany. A three-story East German guard tower that loomed near Checkpoint Charlie — Berlin's best-known East-West crossing — stands nearby. It was a really powerful exhibition. Insider Tip – Take the elevator the top floor of Newseum for the best the views of the city, I visited at sunset and it was absolutely breathtaking!.
One of the most memorable moments of my trip was visiting Pulse' at the Hirshhorn Museum and Sculpture Garden. Pulse is an immersive display with three different installations, that visitors can fully participate, making this experience like nothing I've ever done before. The idea behind Pulse is that the exhibitions come to life with the help of your heartbeat, you hold onto a handle that picks up your heartbeat and lights beat in sequence. It's an incredible exhibition.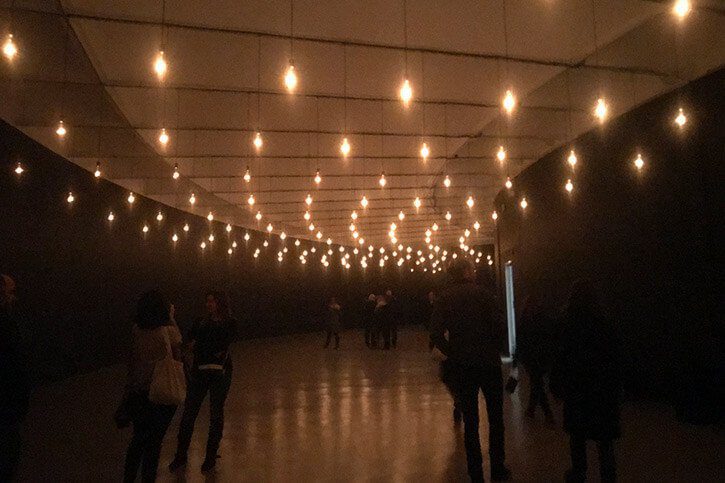 Washington is becoming one of the go-to foodie destinations in the US and its easy to see why! From food trucks, fine dining, casual cafes, and gourmet on the go there is so many different options to choose from. My favourite place I visited in search of dinner was The Wharf there is literally every type of food you can think of to choose from. After dinner make sure to take a stroll around the Wharf, its an absolutely beautiful location.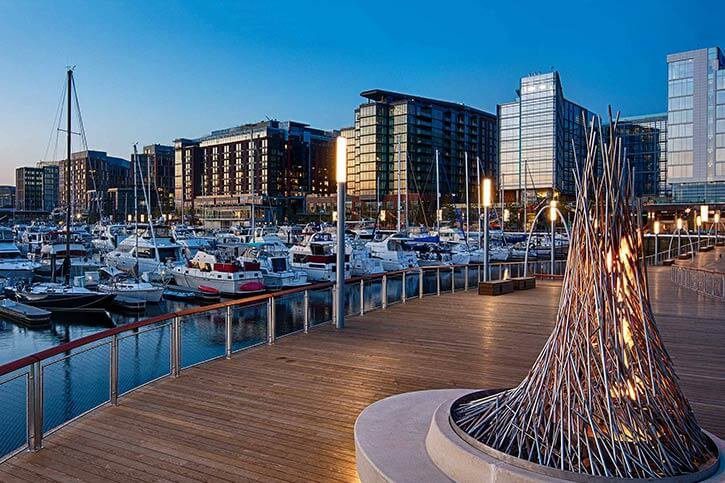 You can fly direct to Washington from Dublin so visiting the US Capital has never been easier! If you are looking to a new destination for your next USA adventure, Washington, DC is a must! If you would like more information on visiting Washington, DC, you can contact our team of award-winning travel experts on 01-8173562 or via the contact form below.