Five of the best New York Broadway Shows
A New York Holiday is not complete without seeing a Broadway show. Its hard to choose a favourite musical because they are all so amazing but we have managed to pick five of our favourites on Broadway to help you plan for your New York Holiday.
LES MISERABLES
Don't let the name fool you! Les Miserables is an uplifting story of the strength of a man and the survival of the human spirit during hard times. Les Mis is packed full of epic songs such as On My Own, I Dreamed A Dream and Bring Him Home. This incredible show has the perfect mix of love, drama and comedy!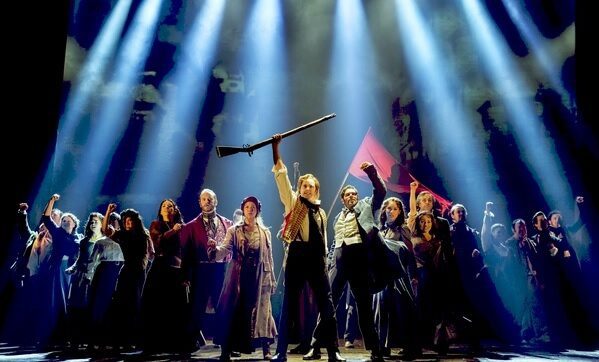 WICKED
If you loved the story of Dorothy and Toto following the Yellow Brick Road in the land of Oz, you'll love Wicked! Follow the life of two unlikely friends (before Dorothy drops by in her house!) who grew to become the Wicked Witch of the West and Glinda the Good Witch. This powerful musical will have you laughing one scene and crying the next. Prepare for epic songs that will have your hairs standing on end!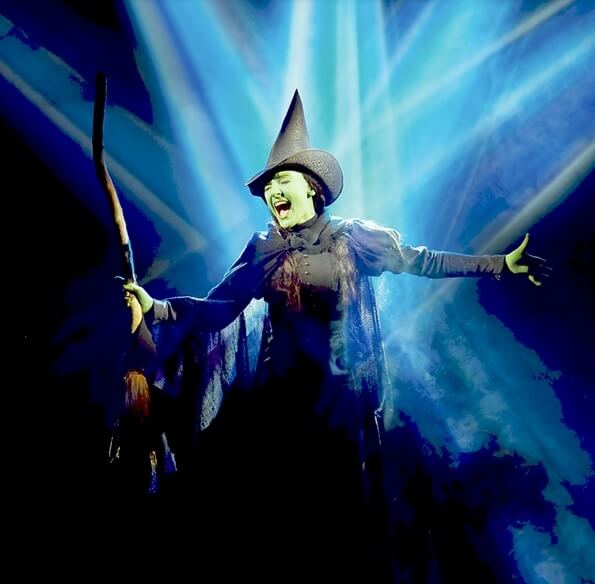 JERSEY BOYS
If you're looking for a musical to enjoy with your other half, we recommend Jersey Boys. This upbeat and humorous rags to riches tale will have the whole audience tapping their feet to the music. Follow the journey of The Four Seasons, their rise to fame, their personal challenges and the relationship between four friends who made music that defined a generation!
MAMMA MIA
We all love some ABBA tunes and there's no denying that if you are an ABBA fan, you'll love this musical! Have a girls night out and go see this show packed full of toe tapping ABBA hits! The band's greatest songs are merged with the story of a young girl in Greece, longing to know who her father is before her wedding. This is a really upbeat, feel good musical and it's sure to get you singing and dancing along!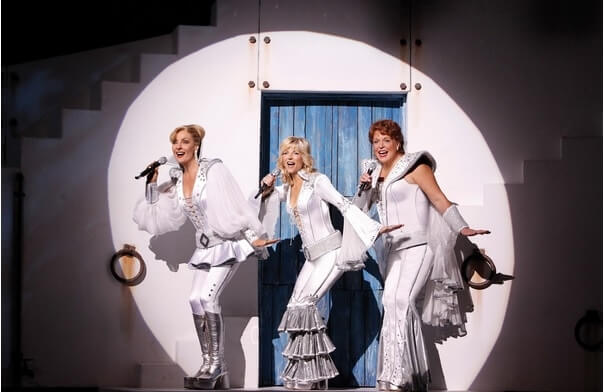 ALADDIN
The iconic story of Aladdin is brought to life in one of Broadway's newest musicals! Follow Aladdin, Princess Jasmine and everyone's favourite Genie in an exotic adventure full of comedy, romance, singing and dancing! In this throwback to one of the best Disney Classics, hear your favourite songs from the movie and brand new ones written by Tony and Academy Award Winners! This is the perfect show for the whole family and we are sure the kids will love it!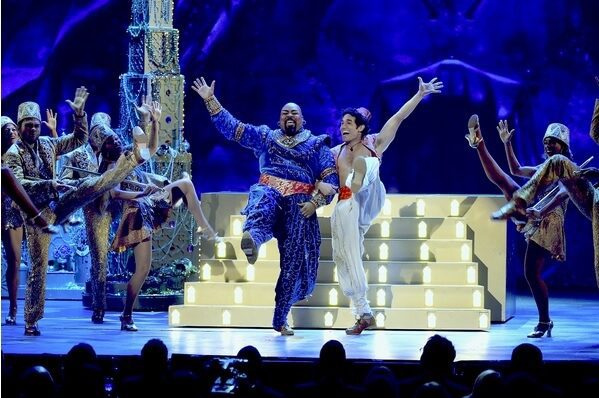 So there you have it! A little snapshot of some of the best Broadway Shows New York City has to offer! If you are heading to New York, Tour America have all of these amazing shows and more at very competitive prices. We recommend pre-booking your shows with us to avoid disappointment as they do sell out fast. For more information on our excellent Broadway show selection, call our New York experts today on 01 8173535