Five Outdoor Adventures in Los Angeles
With sunny skies, sandy beaches and plenty of hills for hikers, Los Angeles is the perfect spot for nature lovers. Los Angeles has so many neighbourhoods, each with a diverse range of outdoor activities to suit everyone's interests and if you are looking to experience the outdoorsy side of LA, we've put together a handy list of outdoor adventures in Los Angeles!
1. GO HIKING IN RUNYON CANYON PARK
Just two blocks away from Hollywood Boulevard, Runyon Canyon Park is the ideal location to go on an active walk. This 160 acre parks is one of the most popular hiking spots in LA and the views of Hollywood from it, are out of this world! The park is also popular with celebrities so keep those eyes peeled as you hike, because you never know who you might meet along the way! While there, don't forget to get that perfect selfie with the Hollywood sign that will make all your friends green with envy!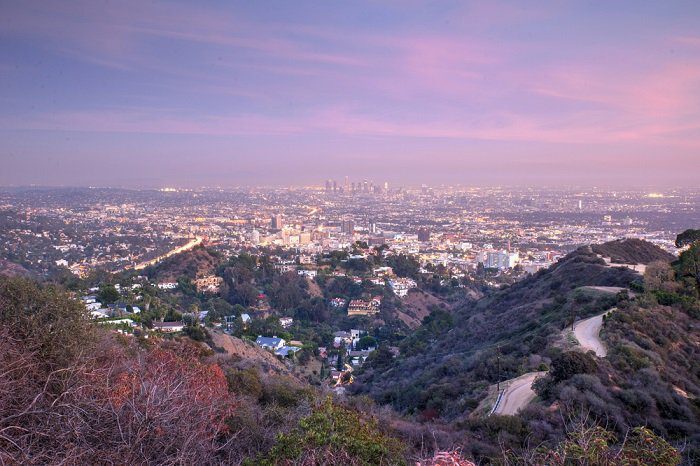 2. ENJOY THE VIEWS FROM GRIFFITH PARK AND OBSERVATORY
If you're looking to mix some culture into your outdoor activities, we recommend Griffith Park and Observatory. Griffith Park is home to Los Angeles Zoo, the Greek Theatre, Travel Town Museum and, of course, Griffith Observatory. Spend the day exploring one of the many attractions and then finish the day at Griffith Observatory where you can see spectacular views of Los Angeles from the Pacific Ocean all the way to Downtown LA.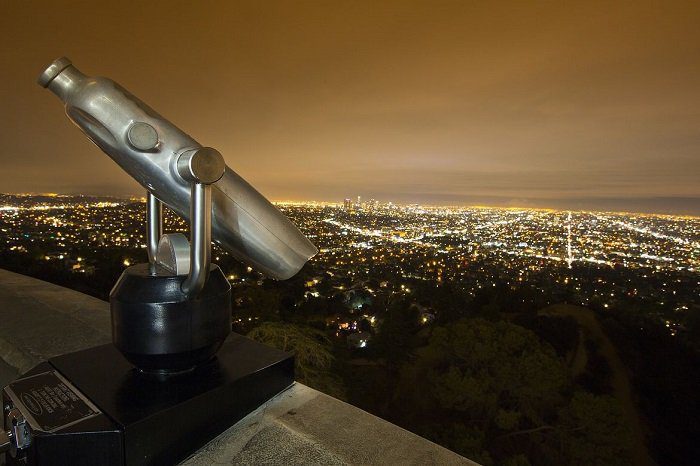 3. GET ACTIVE AT THE BEACH
When in LA, heading to the beach is a must. Los Angeles' beaches are home to scenic views and great activities that makes it the perfect day out for the whole family. Venice beach has a boardwalk with bike rentals and plenty of shops and many beaches in Los Angeles, like Manhattan Beach, have handball courts, beach volleyball courts, paddle tennis courts and more. If you'd like to try your hand at surfing, head to Surfrider Beach in Malibu.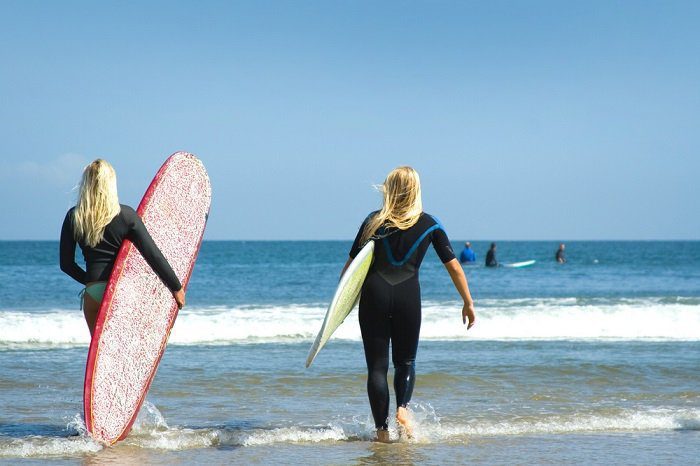 4. JOIN IN THE FUN AT PACIFIC PARK
For a lively, fun atmosphere right in the centre of the action, head straight to Pacific Park on Santa Monica Pier. This world famous amusement park is home to the ferris wheel and roller coasters that make Santa Monica Pier so iconic. Pacific Park has something for everyone; a dozen rides to suit all ages, games, food and seaside shopping! Riding the Pacific Wheel is a must and there's even a trapeze school for those who want to try something a little different.
5. GO HORSE RIDING AT SUNSET RANCH HOLLYWOOD
Experience a real American day out at the Sunset Ranch Hollywood. Ride horseback through Beachwood Canyon, enjoying amazing views of Los Angeles from the top of Mount Hollywood! Pick from tours scheduled throughout the day and even if you're not an experienced horse rider, this is great even for beginners!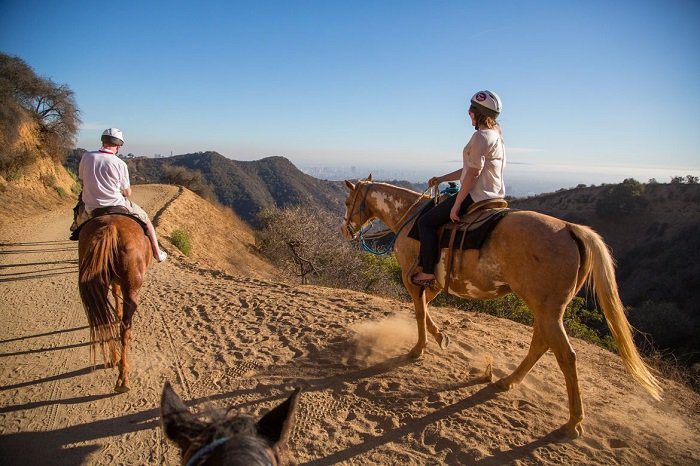 Los Angeles is a adventure lovers paradise. If you would like to book your Los Angeles holiday, call us on 01 8173562 or visit our Los Angeles destination page.