Five Top Things to do in Memphis, Tennessee
Blues, soul and rock n' roll await you in Memphis. Memphis, Tennessee is one of the most iconic cities, not only in the USA, but the world. This fascinating city is loved for its musical heart and as such, it is not surprising that its top attractions center on this industry. From visiting the home of Elvis Presley, to taking in live music on Beale Street, Memphis has so much to enjoy. To help you plan a trip, we've compiled some of our must do attractions. These are Tour America's five top things to do in Memphis, Tennessee!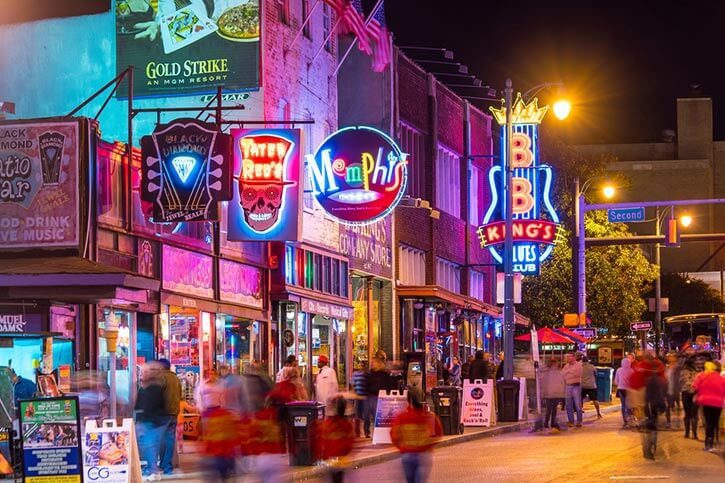 GRACELAND
Graceland, the home of Elvis Presley is one of the top attractions for those visiting Memphis. On-site, guests can explore Elvis' mansion home and museum before exploring his personal collection of airplanes and automobiles. Elvis is also buried in the Graceland grounds and visitors can pay their respects to him during their visit.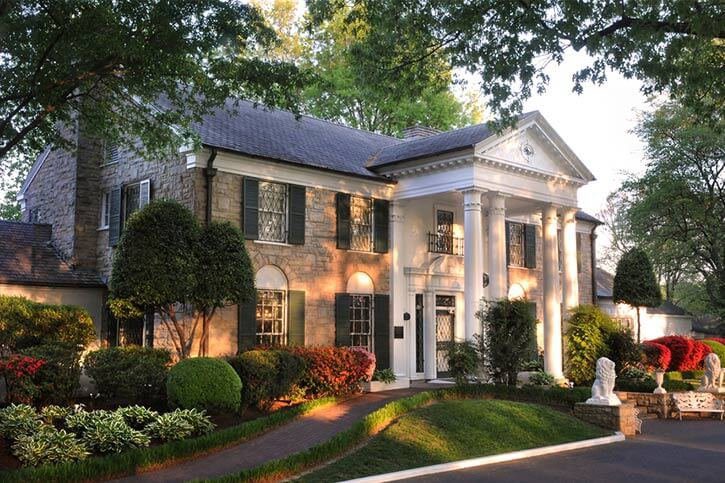 MEMPHIS ROCK 'N' SOUL MUSEUM
The Memphis Rock 'N' Soul Museum, an affiliate of the Smithsonian is a wonderful museum which will immerse you the origins of American music. This museum is unique as it tells the Memphis music story in its entirety and showcases the cross genre styles which emerged. You will be immersed from the moment you arrive with extended cuts, moving film commentary from city performers, access to multi-media extras and local narratives, who guide you through the experience.
SUN STUDIO
Sun Studio opened its doors in 1950 with the goal of capturing the talent and energy of Beale Street's musicians. It became one of the most famous recording studios in the world in 1954 when an unknown Elvis Presley walked through its doors. A guided tour through the studio will immerse you in the birthplace of rock n roll by showing you a behind the scenes look at the creation of music at Sun Studio. Hear outtakes from recording sessions, touch and pose with Elvis' first microphone and discover the history of the other incredible artists who also recorded there including Johnny Cash, Roy Orbison and Jerry Lee Lewis. Sun Studio is still an active studio today and has seen greats such as U2 and Def Leppard record successful hits.
STAX MUSEUM OF AMERICAN SOUL MUSIC
The Stax Museum of American Soul Music began its life as a movie theater in 1959 before turning into a recording studio in 1974. This iconic museum celebrates American Soul music, and the many artists and musicians who graced the studio from the surrounding neighborhoods. With over 2,000 artifacts, items of memorabilia, interactive exhibits and galleries, there is so much to enjoy in this wonderful must visit Memphis attraction.
BEALE STREET
Beale Street in Memphis is one of the most iconic streets in the world. Made up of three blocks of entertainment venues including nightclubs, restaurants and shops, Beale Street is a melting pot of jazz, blues and Rock N Roll. This National Historic Landmark is also home to R&B and gospel music meaning you will have a musical experience to suit every mood during your trip, no matter the time of the day.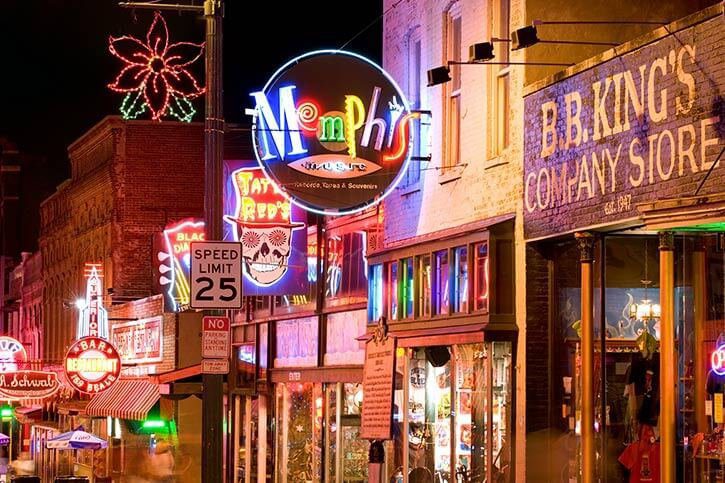 So there you have it, five top things to do in Memphis, Tennessee. This wonderful city is also home to incredible dining, shopping and so much more but the above really do capture the essence of what Memphis is all about and we highly recommend you check out each attraction on your next trip. 3 night breaks to Memphis including flights and hotel start from only €699pp, based on travelling in September 2020. For more information on visiting Memphis, you can contact our multi Award-Winning Travel Experts today on 01-8173562 or via the contact form below.