Hotels in Montreal
Montreal is a beautiful artistic, cultural city and many of it's traits are reflected in it's hotels. The city is home to all of the major chain hotels as well as some boutique hotels. Downtown Montreal is the main area to stay and hotels in this area of the city have everything at their doorstep for you to explore.
SANDMAN HOTEL MONTREAL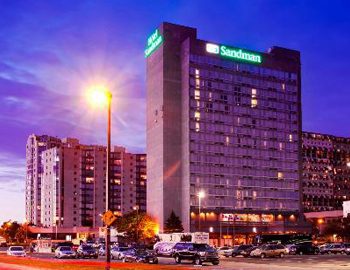 Montreal is a vibrant colourful city and the Sandman Hotel Montreal reflects this. With cozy guest-rooms, panoramic views and an indoor pool and sauna, this is a very relaxing place to stay in this beautiful city. The Sandman Hotel is located on Highway 132 and it is across from the Longueuil Metro Station and Bus terminal. This station gives guests of the hotel an easy to get around and explore all that Montreal has to offer.
COURTYARD BY MARRIOTT DOWNTOWN MONTREAL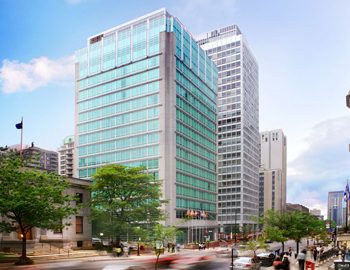 The Courtyard by Marriott Downtown hotel in Montreal is a luxury, state of the art hotel. This wonderful hotel offers a lot of choice for it's guests when it comes to dining, accommodations and amenities. Each of the guest-rooms are spacious, warm and inviting and are well equipped for guests. The hotel also has a fitness centre, indoor pool and a whirlpool on-site. The hotel is centrally located and it is quite near the world-famous underground city. All of Montreal's top attractions including Notre Dame, McGill University and the Old Town are easily accessible from this boutique style hotel.
LOEWS VOGUE HOTEL MONTREAL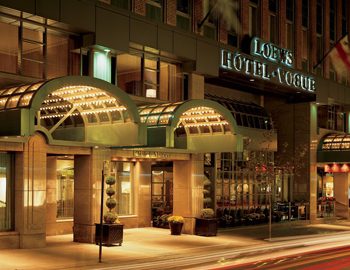 The Loews Vogue Hotel is a boutique hotel offering guests an urban stay with a European flair. This fashionable hotel, although cool and calm is a friendly hotel in the heart of Montreal. The hotel features 142 oversized guestrooms, all of which are very chic and elegant. Each guest-room comes with comfortable bedding and all of the modern features you'd expect from your hotel. The hotel also features a stunning garden terrace and they offer in-room spa treatments. A delicious French Bistro is also located in the hotel, giving you the perfect place and setting for a delicious meal after a busy day.
SOFITEL MONTREAL GOLDEN MILE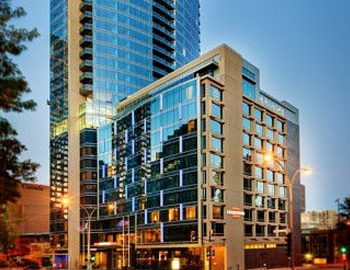 The Sofitel Montreal Golden Mile is located in the heart of Montreal. This beautiful hotel is situated at the bottom of the stunning Mount Royal Park and it sits next to the McGill University. This unique hotel is perfect for art lovers. Not only does it feature a masterful blend of minimalist design and sophistication, this hotel is located right beside the Montreal Museum of Fine Arts. The guest-rooms features luxurious bedding and picturesque views of montreal. You can also enjoy a meal at the on-site restaurant Renoir.