Island Hopping the Florida Keys
The Florida Keys are a string of tropical islands located in Southern Florida. Stretching approximately 120 miles, the Keys are home to incredible beaches, excellent water sports and stunning sunsets.
The islands, each of which has their own personality, make for a fantastic holiday. Whether you're looking to relax in the Florida sunshine or whether you want to get active, the best way to experience all that the Keys has to offer, is by island hopping. So whether you're visiting Orlando, Miami or any other area of Florida, be sure to rent a car and head to the Keys for a couple of nights.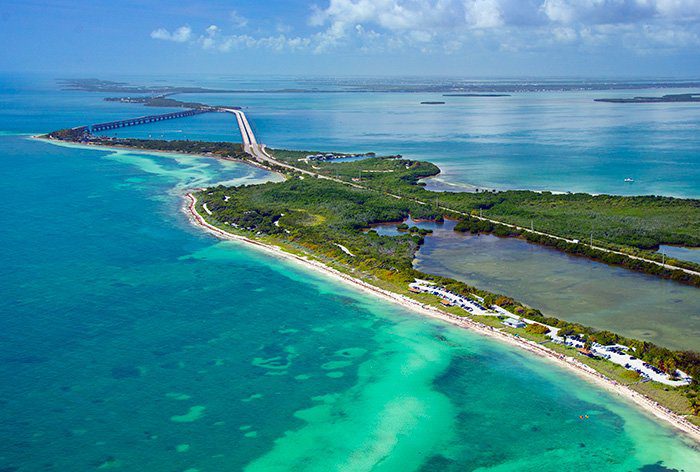 GETTING THERE
The Florida Keys are located South of Miami and no matter where you are coming from in Florida, whether it be Miami, Orlando or the Gulf Coast, the Florida Keys are easily reached by car.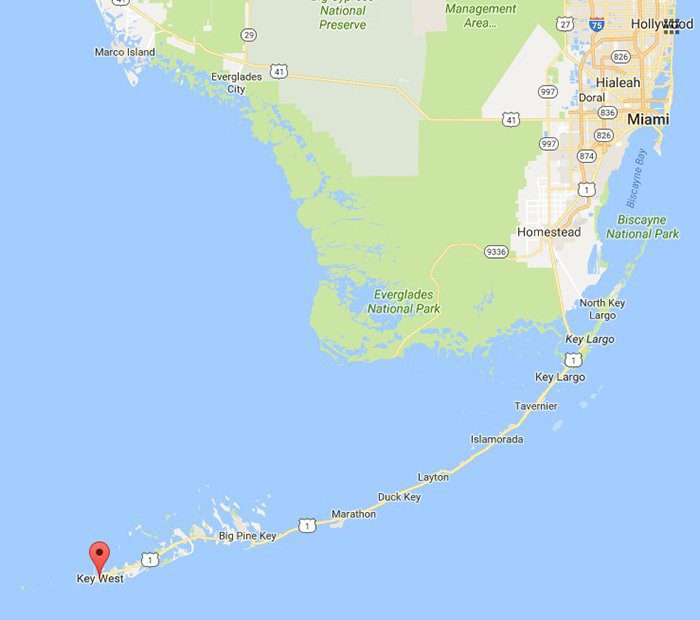 KEY LARGO
Key Largo is the first island you will reach on your journey through the keys and a night or two in the area is a must. In Key Largo, you can explore winding creeks, two state parks, a national park and a national marine sanctuary. The famous 'Christ of the Deep' statue which is located under-water, is also in Key Largo.
John Pennecamp Coral Reef State Park, the USA's first undersea park is also a must visit and while in Key Largo, be sure to also try scuba diving, nature trails and a rehabilitation centre for wild birds.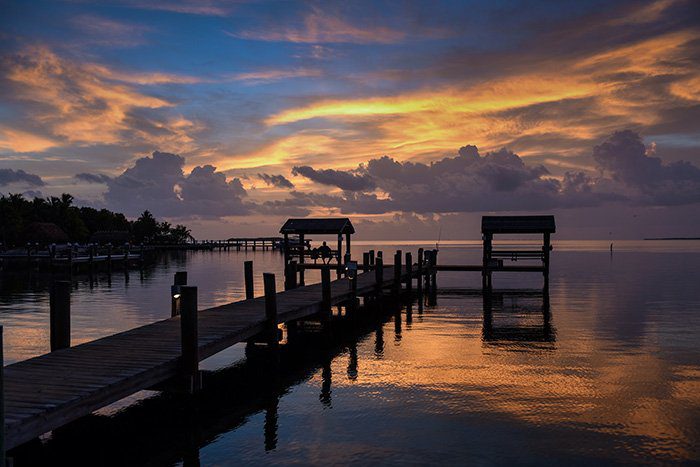 ISLAMORADA
As you head South, you will reach Islamorada which is made up of six islands; Plantation Key, Windley Key, Upper Matecumbe Key, Lower Matecumbe Key and the offshore islands of Indian Key and Lignumvitae.
Islamorada is known worldwide as the Sport-Fishing Capital of the World but aside from this exciting side, you can also enjoy music festivals, diving, kayaking and fantastic nature trails in the area. Another popular pastime with the locals is to feed the massive tarpon fish from the dock, so while there be sure to join in the fun and have a go feeding these 150 pound fish! And, if you have some extra time in the area, head out to Indian Key, a remote state park that is only accessible by water.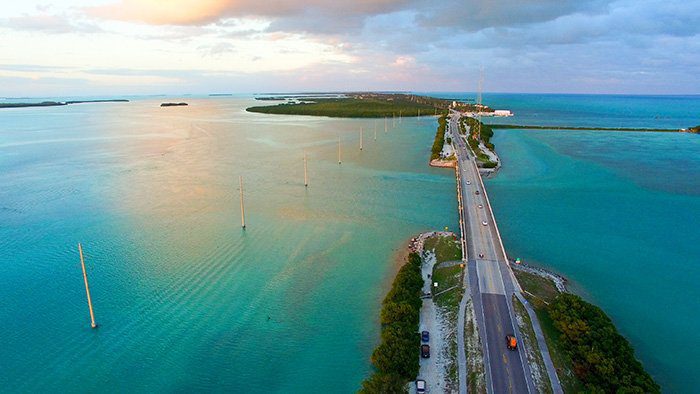 MARATHON
Heading South from Islamorada, you will reach Marathon which is a 10 mile long island community located in the middle of the Keys. Marathon is also the gateway to the famous Seven Mile Bridge that leads to Key West and the area is known for being a boater's paradise.
Marathon offers world-class sailing, fishing and diving and its most famous for its incredible world-class wreck and reef diving and snorkelling opportunities. Throughout the islands of Marathon, you can also relax on one of the many impeccable beaches or why not visit the Turtle Hospital, the world's only licensed veterinary hospital dedicated to the treatment of sea turtles. The Florida Keys Aquarium which is also located in Marathon makes for a great day out for families. And, for the more adventurous, be sure to head to Pigeon Key to experience the United State's only living coral barrier reef which lies a few miles off shore.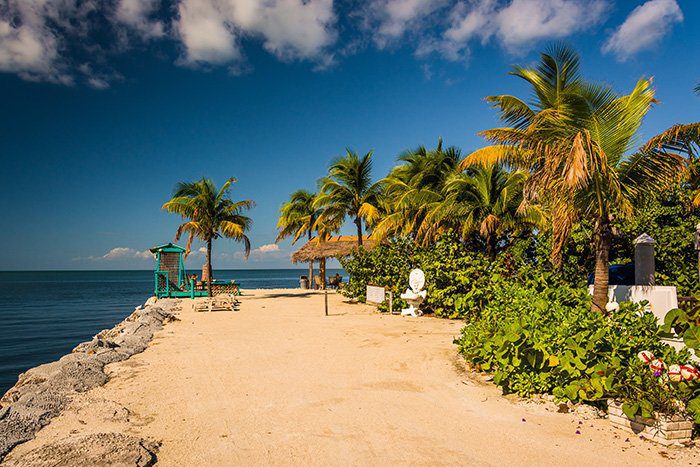 BIG PINE KEY
Heading South, the next area of the keys you will reach is Big Pine Key. Taking a graceful westerly turn towards the sunset, Big Pine Key is home to not one, but two national wildlife refuges, a state park and a national marine sanctuary.
Although a quieter area of the Keys, this gorgeous region makes for a fantastic stop to relax on the beach or to enjoy a nature trail or hike. Bahia Honda State Park is known worldwide for its incredible white sandy beaches and it's also been awarded one of the most beautiful beaches in America. For a fabulous picnic in the sun, be sure to stop at Little Duck Key or if you want to try your hand at snorkelling or diving, be sure to take in the stunning Looe Key Coral Reef.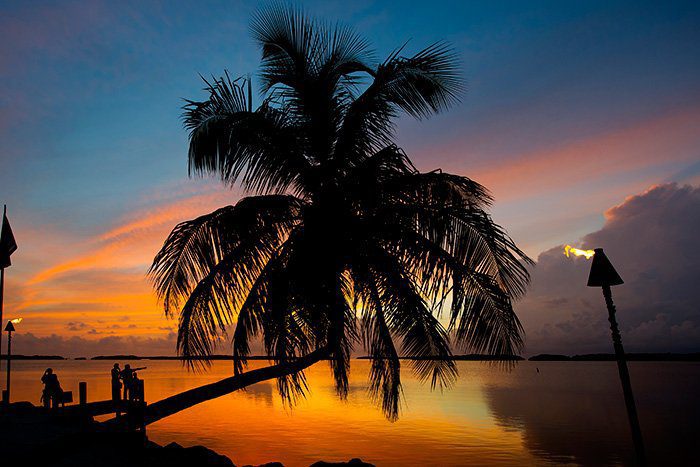 KEY WEST
Closer to Cuba than Miami, Key West is the southernmost point of the Florida Keys. This subtropical paradise offers those who visit a unique mix of history, culture, natural beauty and stunning architecture. Visit Ernest Hemingway's home, get a selfie at the Southernmost Point Buoy, visit Dry Tortugas National Park or take the little ones to the Key West Aquarium.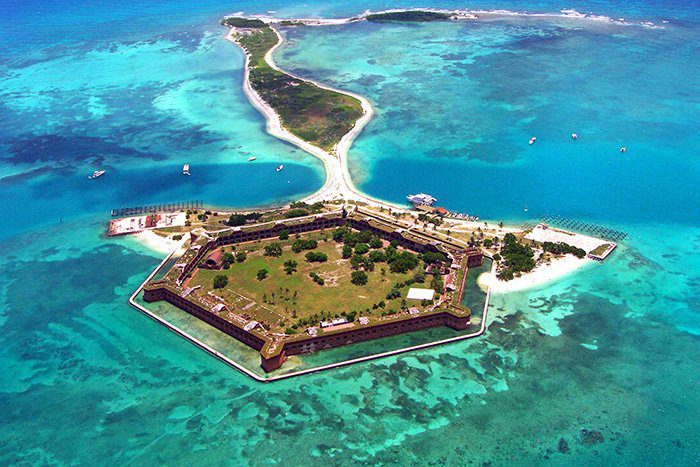 Water-sports are also extremely popular in Key West as is diving and fishing. If you love to shop, you will find a unique selection of stores to stroll around and in the evening, be sure to be a part of the sunset celebration which is held each evening at Mallory Square. During the celebrations you can watch tightrope walkers, jugglers and more under the fiery sun as it sets into the Gulf of Mexico.
Key West is a lively area and at night, ramble among the incredible restaurants, open-air bars and the legendary pubs.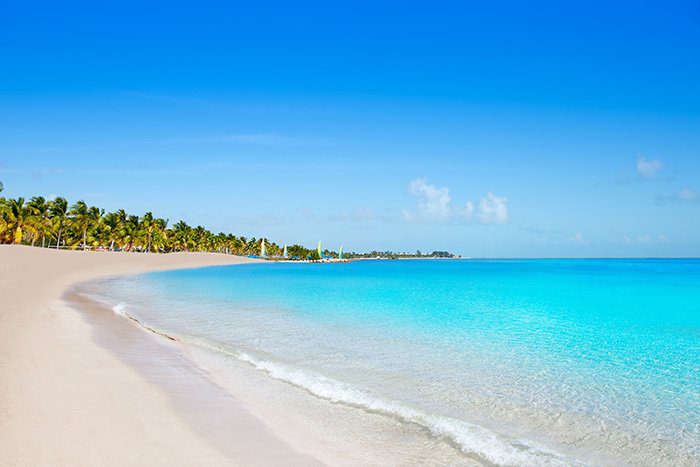 Island hopping the Florida Keys is like island hopping through paradise and each of the islands really offer a unique vibe and experience for those visit. For more information on the Florida Keys and all that they offer, call our travel experts on 01-8173562 or visit our Florida Keys destination page.