Kathleen's Must Do's In Las Vegas
Hey everyone! Kathleen here! I wanted to tell you all about my trip to the fabulous Las Vegas! This was my second trip to the famous destination and it was just as fun and exciting as the first! Las Vegas has so much to offer as a destination; it has excitement, entertainment, sights and fun!
For me, the highlight of a trip to Las Vegas is a trip to the Grand Canyon because the Grand Canyon just blew me away. It was just so huge and overwhelming and so beautiful. I'll definitely tell you all about my experience going to the Grand Canyon in another post!
So what else did I do while there!?
An absolute must is going into all the very famous hotels and exploring them! So many of them have been featured in movies over the years so it's quite fun to be standing where so many celebrities have stood! The most exciting hotel for us was Caesars Palace which was the hotel that The Hangover was based out of!
The Las Vegas sign is also a must see landmark! It's about a 20 minute walk to this from the Excalibur/MGM area of the strip but if you are any further up than those hotels I do recommend a taxi! The sign was really cool to see and the next time I go, I will go see it at night time!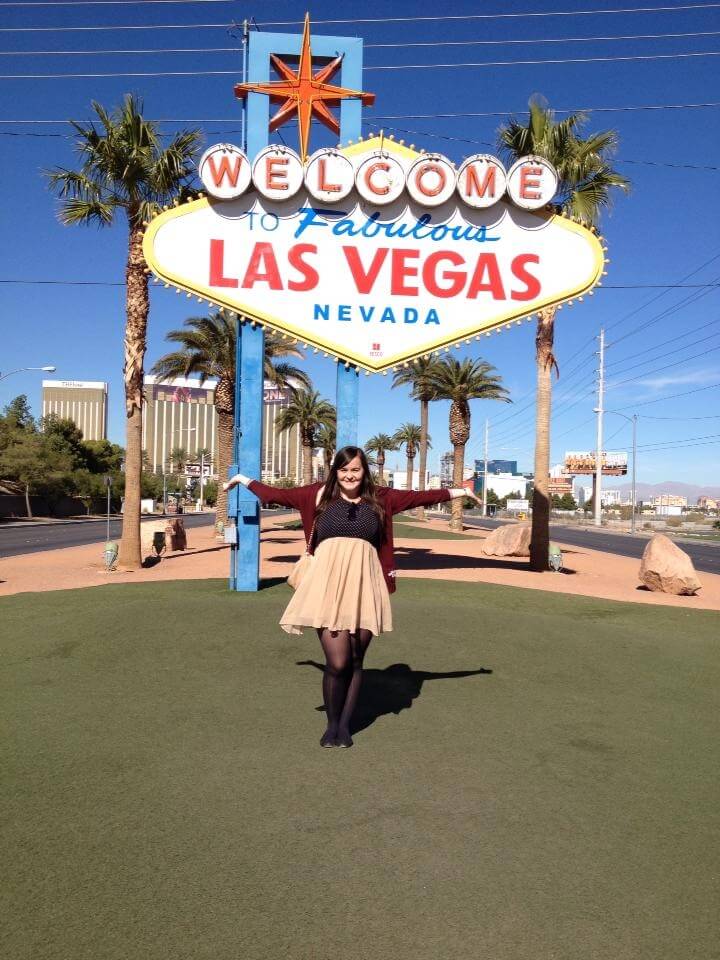 I'm also a huge fan of the TV show Pawn Stars so on our trip we went to see the Gold & Silver Pawn Shop! We had to queue for about 15 minutes to get in but it was so worth it! The shop is exactly as seen on the TV and we spotted so many items for sale that were featured on the show! Unfortunately we went at lunch time and the stars of the show were out for lunch when we were there! They have a nice souvenir section too so make sure to buy a souvenir to remember the experience – I settled for some Chum Lee socks haha!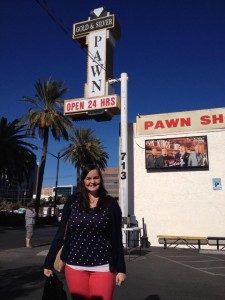 The Bellagio fountains are probably my favourite thing about Las Vegas and they just blow me away every time I see them! It doesn't matter if its day time or night time, the way they move to music is just mesmerizing!
Along the strip you will also see lots of impersonators and they do pose for photographs for tips. This is me with possibly the most realistic impersonators ever! They even spoke like Alan from The Hangover and we had great fun with them!
The shopping is great in Vegas as well, you have a number of shopping malls along the strip included Miracle Mile at Planet Hollywood, The Forum at Casears Palace and Fashion Show Mall. You also have some outlets as well so if you are into shopping, you will definitely find something to suit you!
Las Vegas is also very famous for their shows, night life and so much more so you can guarantee that a trip there will never be boring! I can't wait to go back!
Until next time,
Kathleen
We have great deals to Las Vegas starting from €699 per person so there is no better time to go! You can contact Kathleen on 01-8173540 or korourke@touramerica.ie and she will be delighted to help you book a fantastic Las Vegas holiday.