Kissimmee and St. Pete/Clearwater Florida – The Perfect Family Holiday
Thrilling theme parks, family friendly attractions, white sandy beaches and plenty of sunshine are the ingredients for the perfect Florida family holiday. If you're planning your 2019 Florida holiday, and you're still deciding where to go, keep on reading as we're going to take you through everything you need to know about our favorite destinations of Kissimmee and St. Pete/Clearwater!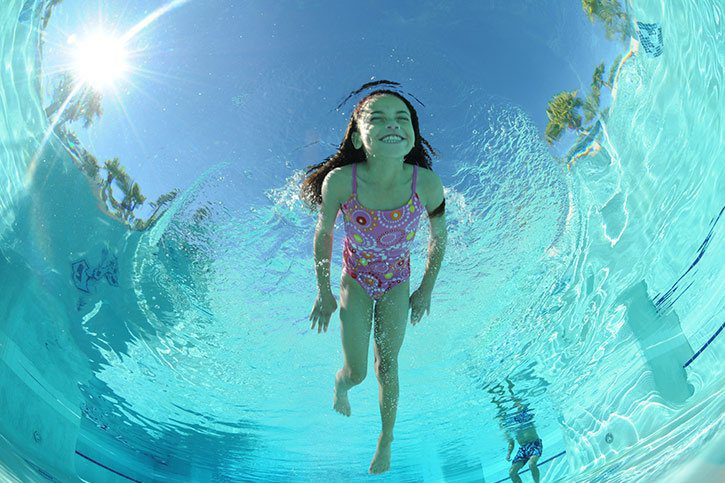 THINGS TO DO IN KISSIMMEE, FLORIDA
Make memories together in the wonderful destination of Kissimmee. Kissimmee is the perfect base for families who are hoping to enjoy the thrilling theme parks of Florida. Within minutes of your Kissimmee accommodation, you can be at the gates of Walt Disney World Resort, Universal Orlando Resort, SeaWorld Parks & Resorts Orlando and Aquatica, SeaWorld's Waterpark Orlando. But not only that, you're just a short drive from International Drive which is home to many fantastic family friendly attractions including the ICON Orlando, Madame Tussaud's Orlando, SEA LIFE Orlando, Wonderworks and even some crazy golf!
If you dream of experiencing the great Florida wilderness, you also have the opportunity to enjoy kayaking, zip-lining, airboat rides and many more exciting attractions through the Kissimmee area.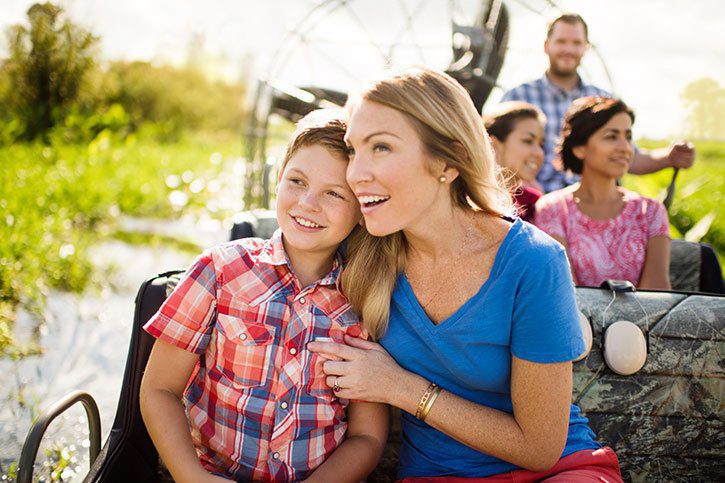 Kissimmee is also home to some really great entertainment districts, which are bustling day and night. Discover one-off shops, unique dining experiences and a small town feel in Celebration. This gorgeous little town was built to look like an old American town and it is a must visit. In the Old Town, be sure to take a ride on the Ferris wheel, and don't forget to admire the old cars which align the streets! Disney Springs, Universal CityWalk and of course, International Drive are all only a short drive away from Kissimmee.
WHERE TO STAY IN KISSIMMEE FLORIDA
With 45,000 accommodation options, including 22,000 villas, you will be spoilt for choice when choosing where to stay in Kissimmee. Kissimmee's array of accommodation options cover everything from hotels, to private villas, and condos and apartments so there is truly something to suit every family who visits. While this fantastic selection may prove daunting, Tour America's team of Travel Experts are on hand to help you select the best option for your family.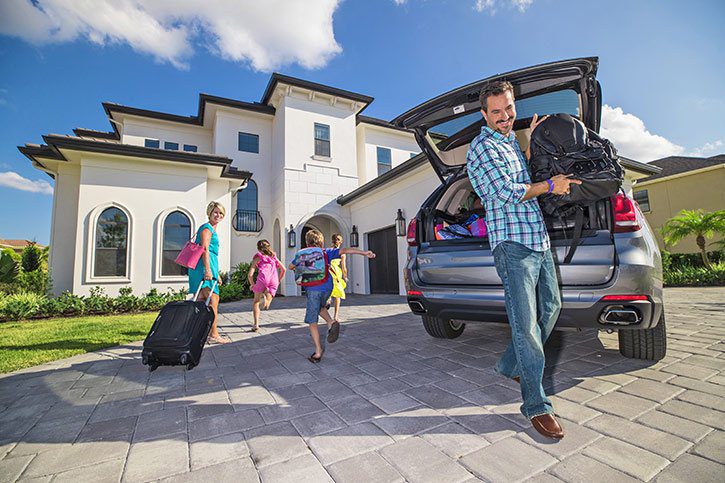 THINGS TO DO IN ST. PETE/CLEARWATER, FLORIDA
After a fun trip to Kissimmee, Florida and its amazing theme parks, it is time to unwind at the beach in St. Pete/Clearwater. St. Pete/Clearwater is just a short 90 minute drive from the Kissimmee area and with its fantastic location along the Gulf of Mexico, it is paradise.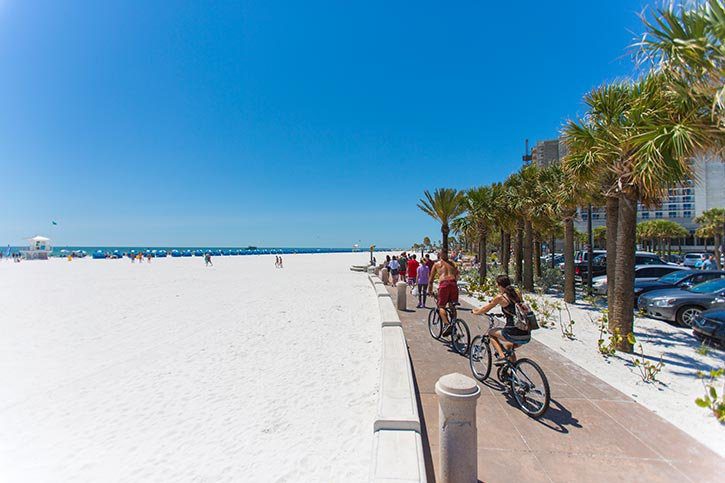 St. Pete/Clearwater offers so much for families to enjoy. Of course the award-winning beaches should be your family's first port of call! The endless coastline is a dream with its white powder sand and turquoise blue waters. If you love some culture on your travels, you must visit the Dali Museum, or if you prefer to immerse yourself with inhabitants of the ocean, head to the Clearwater Marine Aquarium. We also recommend you take your little ones on a boat trip when in St. Pete/Clearwater. A popular experience with families is Captain Memo's pirate cruise sailing as it's a lot of fun for the little ones. You can also enjoy paddle boarding, kayaking, jetleving and many more water sports throughout the destination. Lastly, if your family love to cycle, head for the Pinellas Trail, an abandoned railroad track which has been turned into a fantastic cycling trail.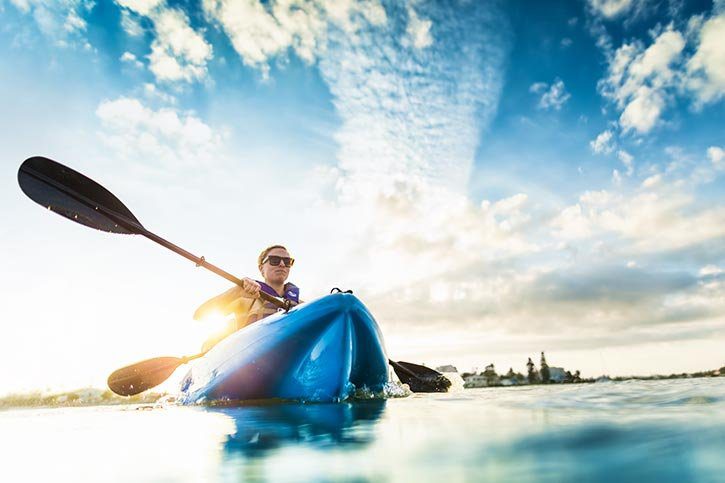 WHERE TO STAY IN ST. PETE/CLEARWATER FLORIDA
If you're visiting St. Pete/Clearwater, Florida you will be within easy access to the beach at most accommodations. From trendy hotels to family suites, you have an abundance of accommodation options to choose from throughout both beach districts and of course, you have the help of Tour America's travel experts to help you choose the right option for you. For families, one of our favorite resorts is the TradeWinds Island Grand Resort on St. Pete Beach.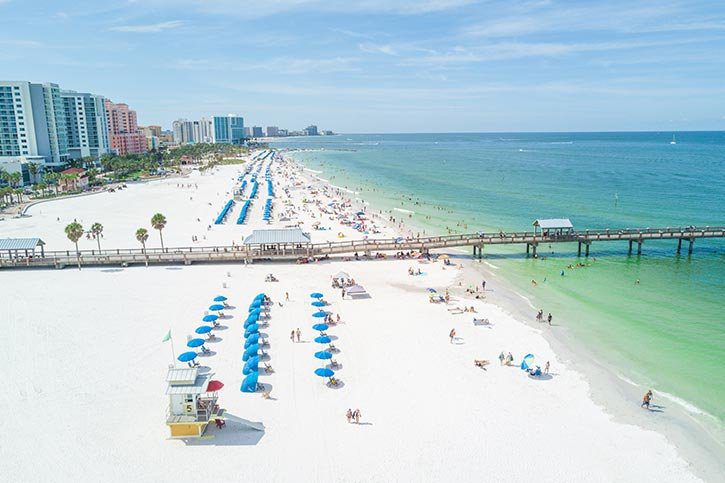 GETTING THERE FROM IRELAND
The destinations of Kissimmee and St. Pete/Clearwater, Florida truly offer families the perfect Florida holiday. Most of our clients fly into Orlando International Airport when visiting as it is just a short drive to both destinations. Car Hire is recommended for Kissimmee and St. Pete/Clearwater, especially if you are travelling with your little ones. For more information and to book your Kissimmee and St. Pete/Clearwater holiday, you can reach our team of Award-Winning travel experts on 01-8173562 or via the contact form below.