Luxury River Cruising at its Best
Hi there, Stephanie from Tour America here! Having just spent 48 hours on the gorgeous Uniworld SS Antoinette River Cruise ship, I feel completely pampered and rejuvenated. This ship is a 5 star boutique hotel on the river Rhine, and to say the team of 50 who look after your every need are excellent, is an understatement. Unlike some ocean cruise liners which hold on average 4,000 passengers, these river cruise ships only cater for 150 or so people, so you almost feel like you have the place to yourself at times.
BOARDING THE SS ANTOINETTE
We flew from Dublin to Amsterdam at a very civilised hour on Saturday morning and boarded our river cruise hotel 30 minutes after leaving the airport. This luxurious ship is about 100 meters long and features fine Brazilian marble on the walls and floors, a 19th-century Venetian glass mirror, and a collection of original artwork is displayed throughout. However, for me the biggest treat of all was boarding for the first time into a two-story foyer which boasts a 3 meter blue Strauss Baccarat chandelier with huge sapphires. This stunning piece once hung in New York's famous Tavern on the Green. What a welcome to my mini cruise!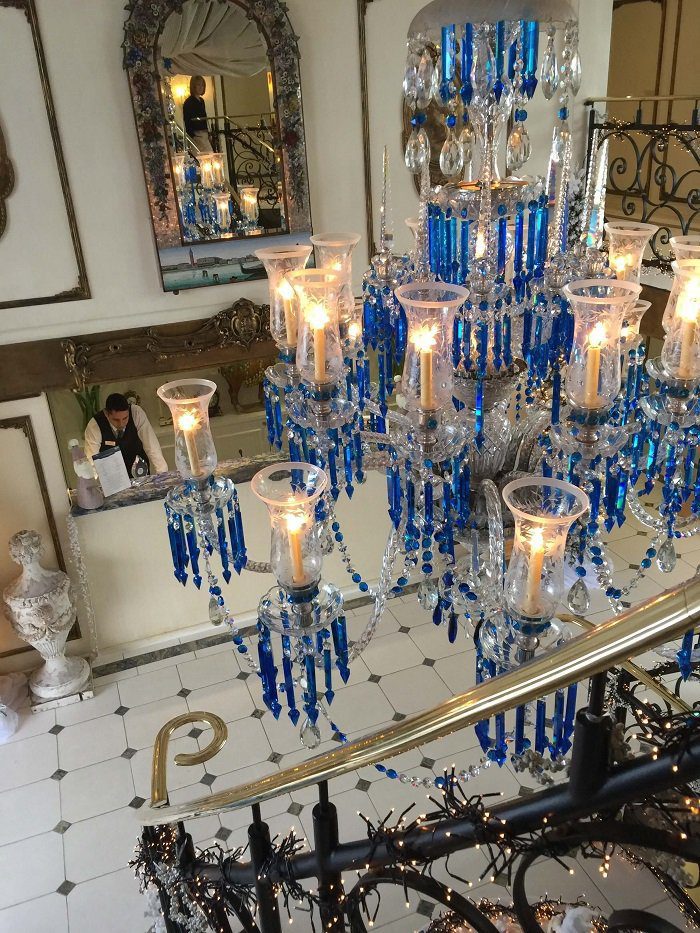 LUXURY STATEROOMS ON BOARD THE SS ANTOINETTE
The staterooms have taken into great consideration the most important needs of voyagers! Comfy handcrafted Savoir® of England beds draped in high-thread-count 100% Egyptian cotton sheets and European duvets, along with a menu of pillow options. I actually did sleep like a king. There are 64 lavishly appointed river-view staterooms and 9 suites on the ship and your private butler is on call for your every need throughout the cruise.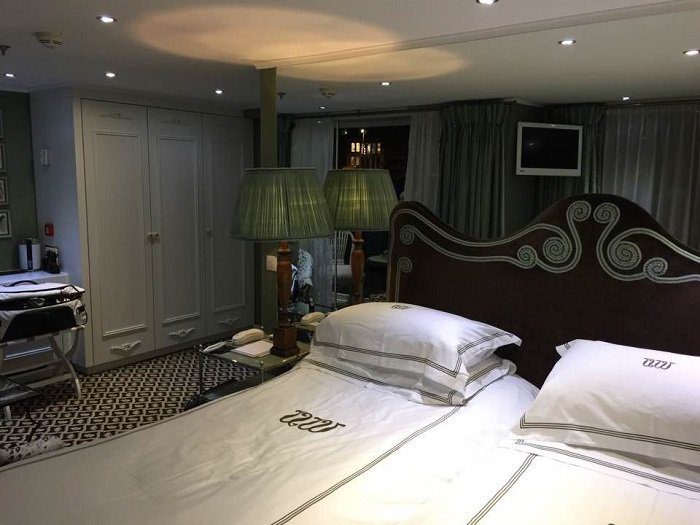 SS ANTOINETTE FACILITIES
The ship has one main dining room, which is formal in design and the menu changes every evening. The food is excellent and there is plenty of choice. There are two bars, my favourite being the stylish Bar du Leopard, which is more intimate and at the back of the ship. There is a pool on board, a gym, an onboard cinema and bicycles for your days off board to get around. There is so much space on deck to relax and take in the scenery, and life, and to be quite honest with you, if I can feel that relaxed after 2 days, what would I be like after a week!?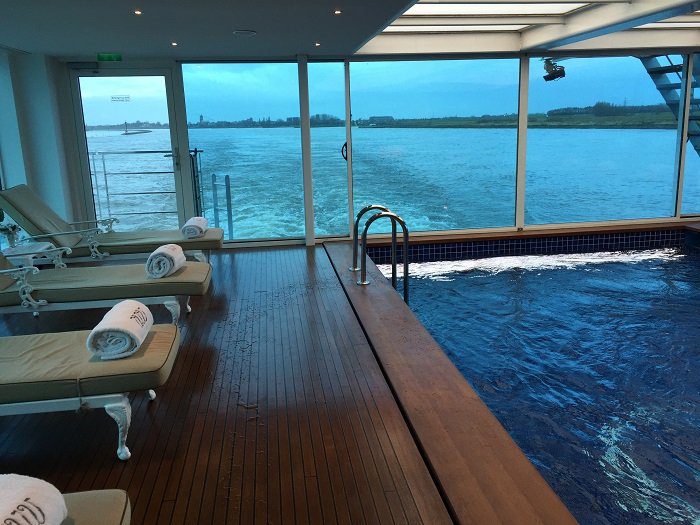 WONDERFUL PORTS OF CALL
This type of holiday is not just about what you get on board but also gives you the opportunity to take in the wonderful sights at each port and on the River Rhine, you can find inspiration in its romantic, soul-stirring beauty. This mighty river carries ships and cargo through a landscape shaped by time and history and along the way you will see the spires of medieval churches and castles appear around each bend in the river as well as vineyards that climb the verdant hillsides.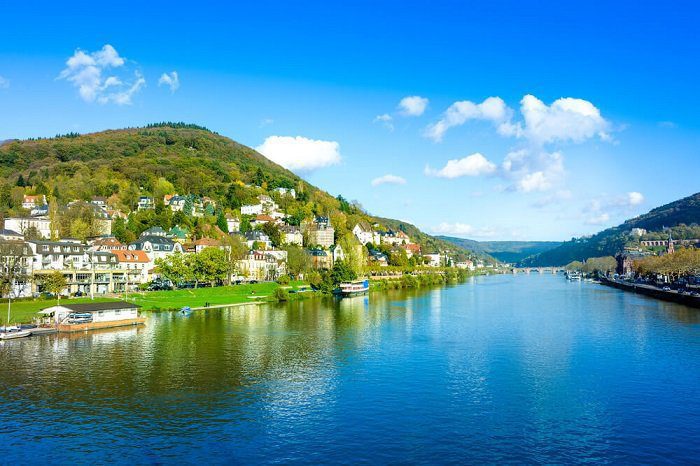 WHO IS RIVER CRUISING BEST FOR?
For me this cruise would be a perfect way to celebrate a special wedding anniversary with loved ones. These cruises not only feature unique, fun-filled adventures for families to enjoy together, they're also packed with culturally and historically significant experiences designed to spark creativity and lifelong learning for everyone. Alternatively, if you are looking for a first class, relaxing holiday which stimulates the mind in an enriching way, this is for you too.
Cruise Holidays have just launched their revamped Cruise Shop on Middle Abbey Street, Dublin 1 and have the most experienced and welcoming staff to point you in the right direction for your next cruise holiday. Check http://www.cruiseholidays.ie/river-cruises.phtml for more information on river cruising.