Miami and the Everglades from Orlando
Miami and the Everglades from Orlando – Hey everyone Kathleen here! I wanted to tell you about a great day trip we did from Orlando that took us to the South of Florida to Miami and the Everglades! If like us you need a day away from the theme parks this is a great excursion.
What I liked about it was that I could get a taste for Miami to suss it out as a destination I could visit on another holiday! We booked our tour with Grayline and it's a full day trip. We got collected from our hotel and we were given a good breakfast bag when on the bus. I've used Grayline for excursions before and I find them great! Their staff are very friendly, fun and knowledgeable.
Our drivers kept us entertained the whole way to Miami and we learnt a lot about Florida along the way. Our first stop of the day was the Everglades. Once you leave the busy highway, the scenery changes and you know you are about to experience some truly amazing scenery and nature!
Our airboat ride was about 30 minutes long and it was a lot of fun! Our driver told us all about the Everglades while he pointed out various local wildlife to us on the trip. We were lucky to see a lot of wild birds and alligators!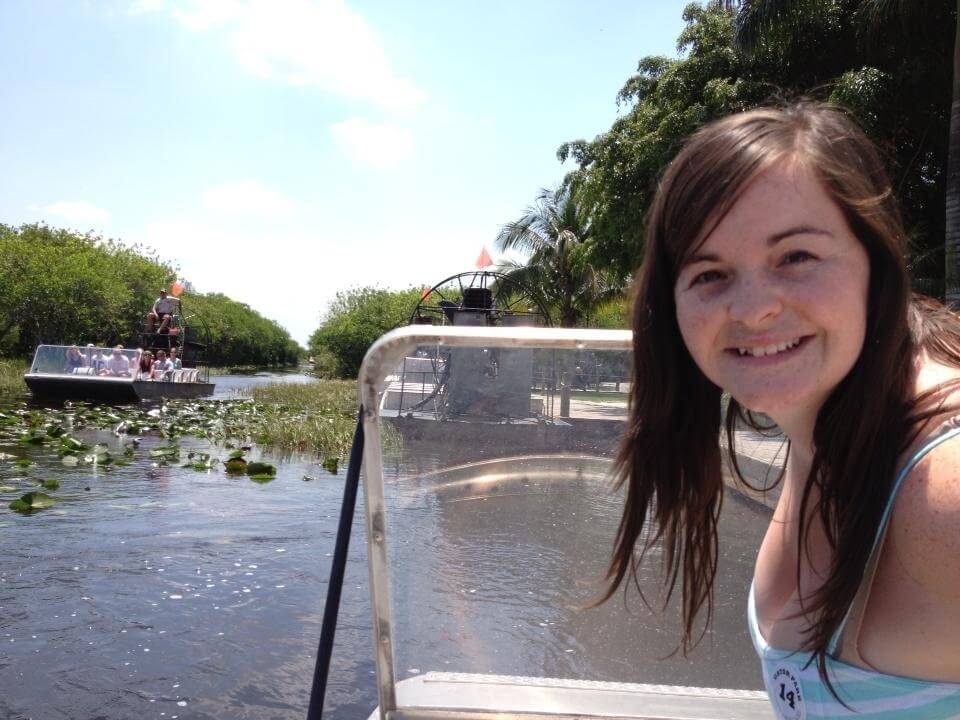 After the airboat ride, we got to watch an alligator show and we even seen the trainer put his head inside of an alligators mouth!! He is a lot braver than me!! It was a really fun, interactive show and afterwards we were given the opportunity to hold a real life alligator! This was a very cool experience for me and something I will always remember!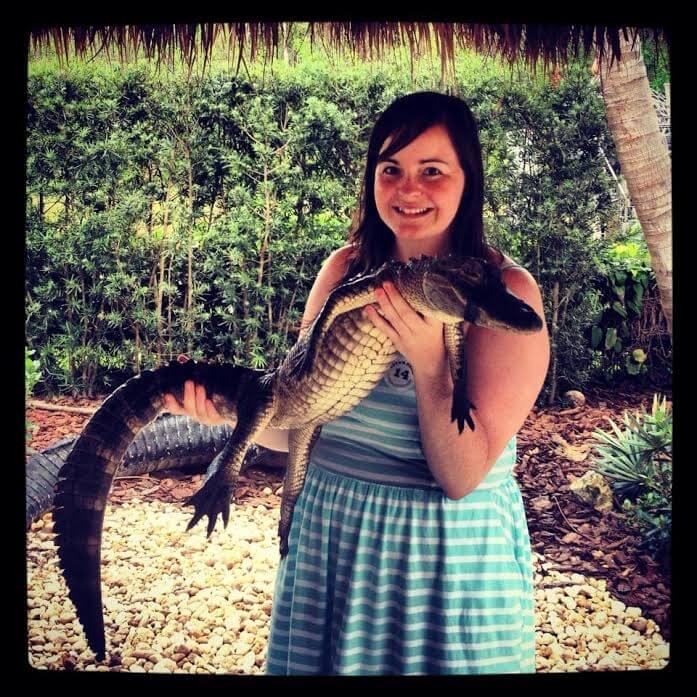 After our day on the Glades, we headed to Miami! I was really excited to see what Miami was like! Our first stop was the Bayside area where we had some free time to get lunch and do some shopping. We had lunch in a lovely Cuban restaurant right on the harbour. We watched the boats and cruise ships coming in and out while eating. It was lovely. There is a great little market place here where you can buy some handmade items, souvenirs, clothes etc. There are also a lot of stalls selling fresh juices and lemonades. I recommend the frozen lemonade! It's the perfect drink to cool you down in the hot Miami sun!
After our shopping time, we headed on our island cruise which was included in the tour. This was a lot of fun. We seen all the many areas of Miami, got a great history of each of them and we seen some incredible celebrity mansions!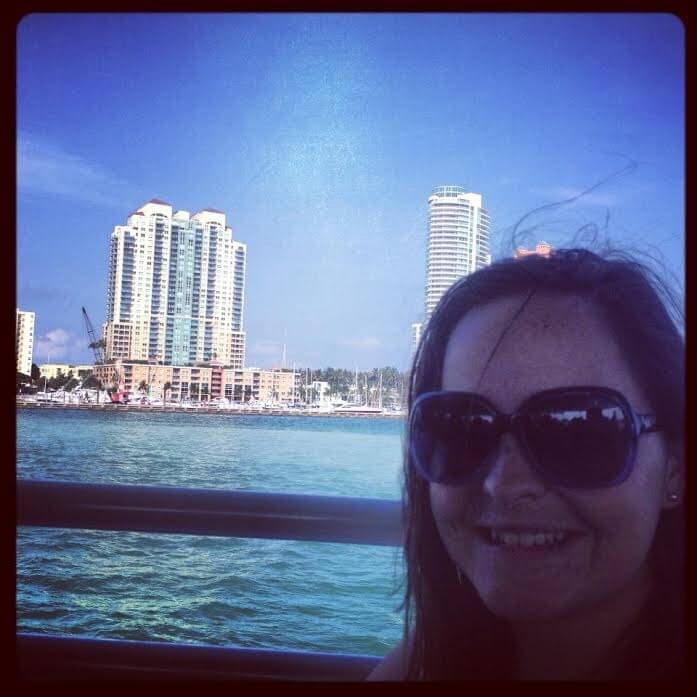 After our boat ride, we headed to the famous South Beach area of Miami for some free time. We spent our time down by the water taking in the views. It's a really big beach with a very fun atmosphere. South Beach is very pretty and it has a lot of pastel painted hotels and bars along its front. What I loved about it was the old 1950's American cars that sprinkled the traffic!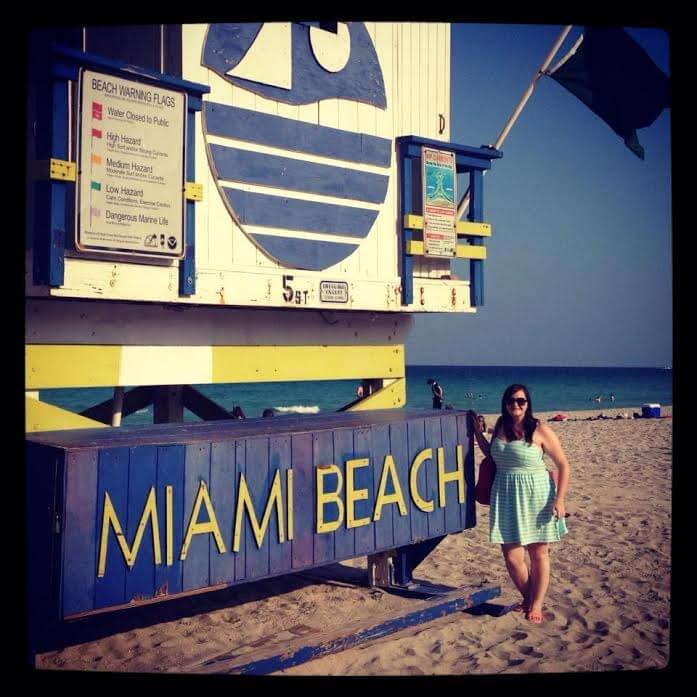 After South Beach we made our way back to Orlando. It was a late arrival at around 11pm but we didn't mind as we really did have the best day!
I really recommend this trip if you would like to see some of Florida outside of Orlando. It's really fun, educational and enjoyable. It costs around €100 per person so it's great value too! I highly recommend it!