Modern Luxury at its Best – Celebrity Silhouette Ship Review
This week I was lucky enough to go on board the stunning Celebrity Silhouette cruise ship when it visited Dublin and to say I was blown away, would be an understatement. Silhouette was everything I expected a Solstice Class ship to be. It was chic, modern, luxurious and ever so gorgeous.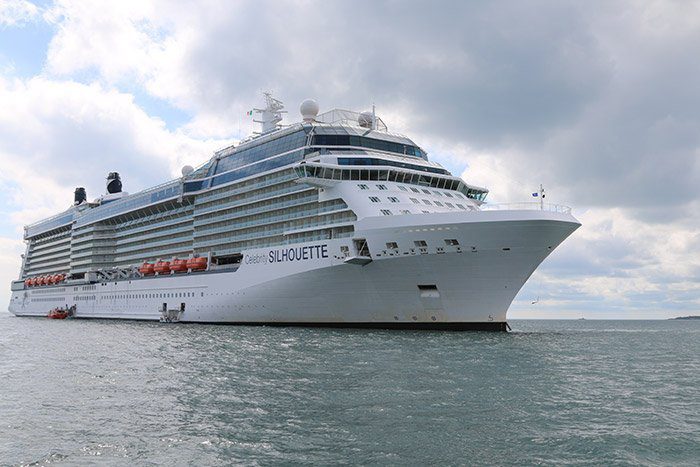 On board we got to enjoy a tour of the ship and we also got to dine in one of the speciality restaurants, Tuscan Grill. We also hosted some of our fabulous clients and media friends on the day and the whole group raved about the Celebrity experience. Some of my highlights from the ship include:
1. THE LAWN CLUB
The Lawn Club was what I was most excited to see. This fantastic area is so perfect for relaxing in the sun and we couldn't have picked a better spot to enjoy a drink. With real grass, private lounge areas and its own cafe, The Lawn Club really is impressive. I've never seen anything like this on a cruise ship before and it really is just perfect.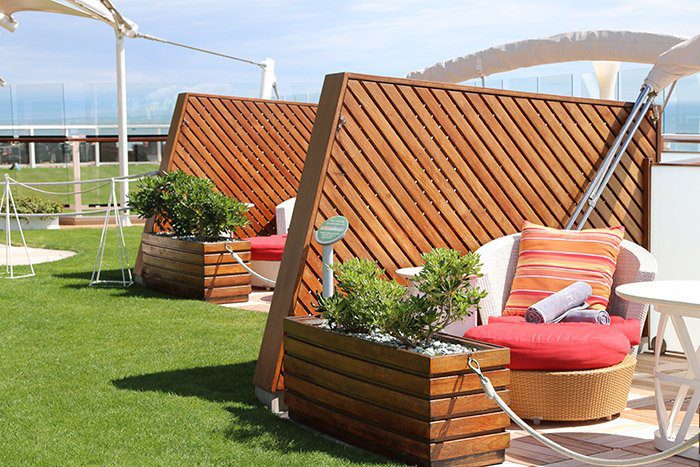 2. TUSCAN GRILL
We had the most delicious meal in Tuscan Grill. Calamari, Filet Mignon and mouthwatering desserts are just a taste of what we got to enjoy and we were all blown away. I, myself was expecting small portions because this is the norm with fine dining but the portions were just the right size. Speciality restaurants come at a small surcharge on board and after the meal we had yesterday, I recommend you book a night at the Tuscan Grill on your next Celebrity cruise.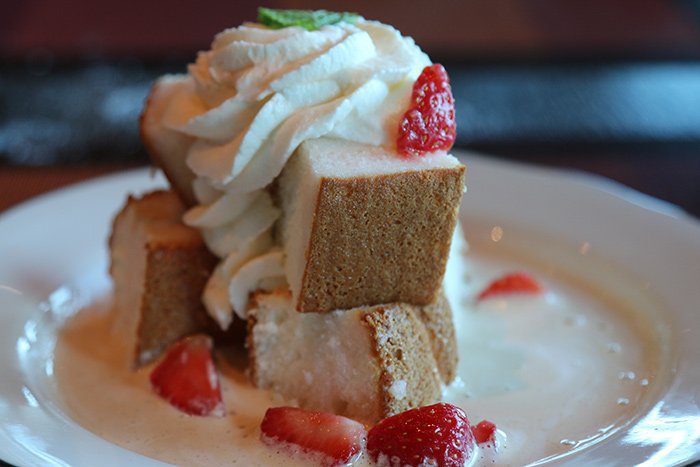 3. ADULT ONLY SOLARIUM
How does relaxing in the sunshine on a fabulous cabana bed sound?! Heaven, right? I loved the adult only solarium area on Solstice. It was serene, luxurious and oh so relaxing. Take a dip in the pool, enjoy the sun from the Jacuzzi or lie back and read your holiday book from one of the extra comfy, lounge chairs and cabanas. The great thing about the solarium is that it has a glass roof, so no matter where you are in the world, you can relax in this oasis. Heaven!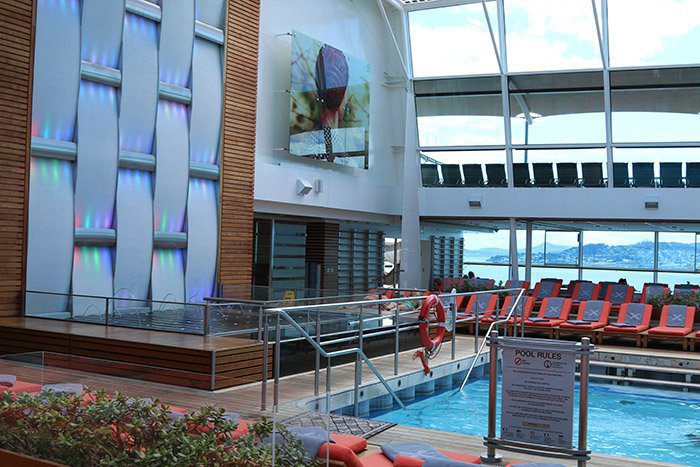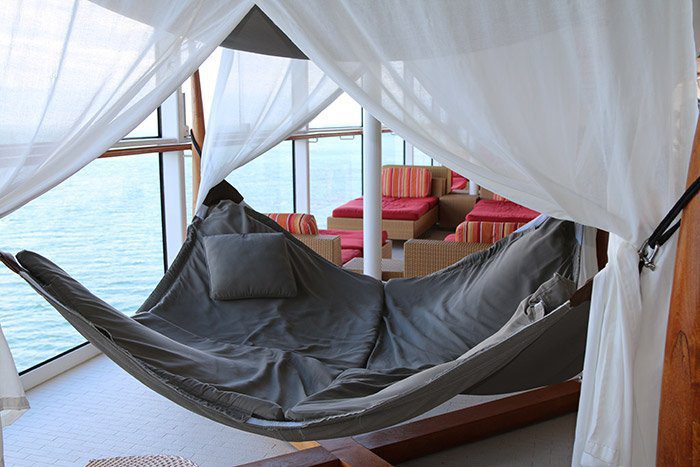 4. THE ARTWORK
Everywhere I turned on Celebrity Silhouette I was surrounded by unique art and wall murals. It gave the ship a quirky feel and you never knew what was around each corner!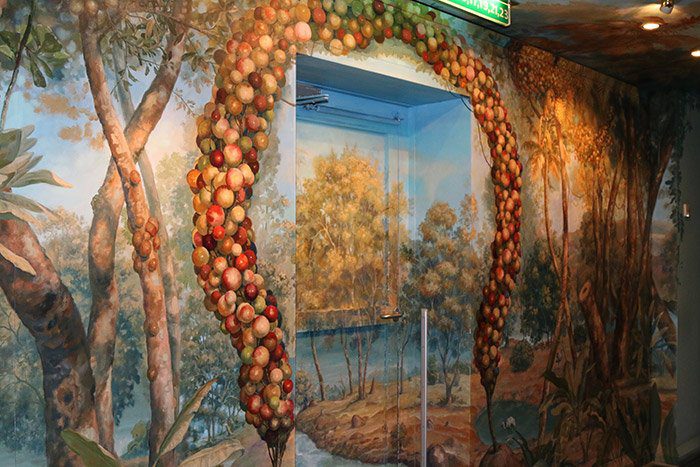 5. BLU RESTAURANT
Although we didn't get to dine in Blu, we did get to have a peek at this restaurant and it was gorgeous! Airy, bright and very modern, this speciality restaurant is available to Aqua Class Suite Guests on board the cruise.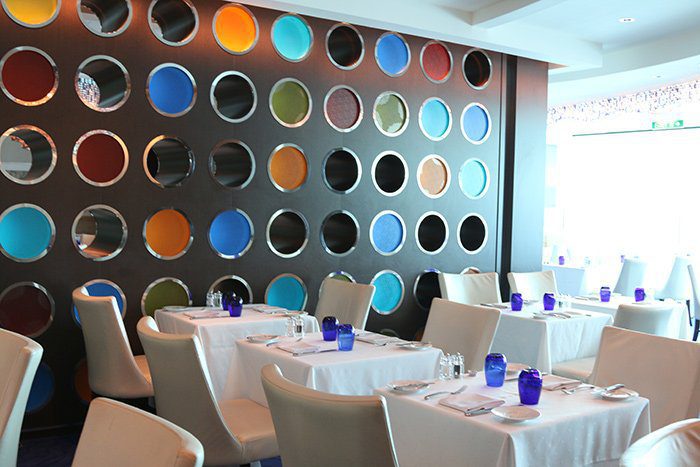 Overall, I had the most fantastic day on-board Celebrity Silhouette and I can honestly say, it was one of the nicest ships I've ever been on. I think Celebrity Silhouette would be perfect for those travelling for a special occasion like a honeymoon or those with teenagers. It's modern, fresh and very contemporary.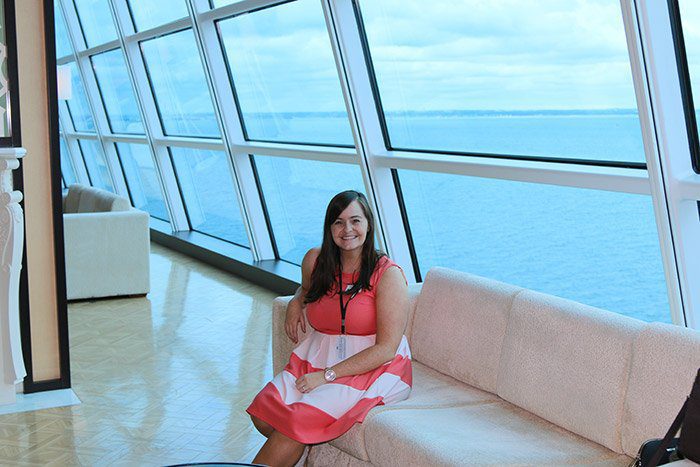 For more information on a Celebrity Cruise, call our cruise experts today on 01-8173562.