MSC Seaside – The Ship that Follows the Sun – Key Features
MSC Seaside, known as the ship that follows the sun, is unlike any other cruise ship. With a more unique design, it has revolutionised cruising and brings you closer to the ocean. And, in this post, we're running through some of the ship's key features.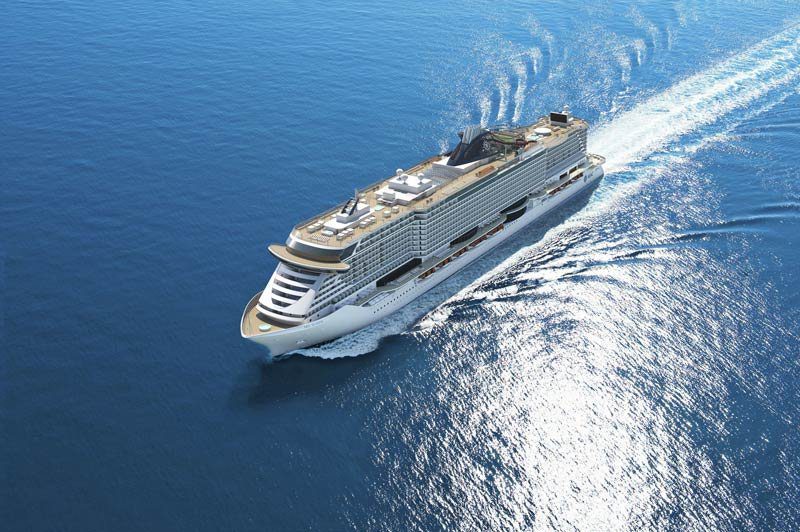 SOUTH BEACH POOL
MSC Seaside's South Beach Pool is an exciting new pool area concept. And, what makes this pool deck so unique is its location. Located at the back of the ship, the South Beach Pool will be located on deck 5, just above the ocean.
The South Beach Pool will be a first of its kind and gives guests the opportunity to be even closer to the ocean on their cruise holiday. The pool will also be connected to the main pool deck by two panoramic lifts.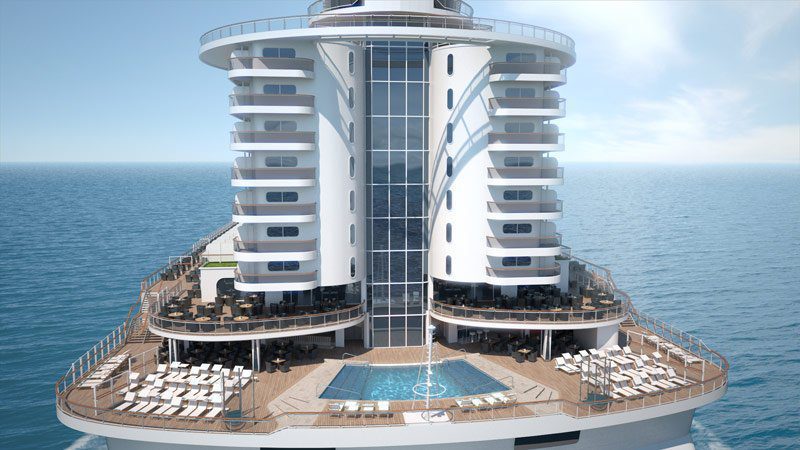 EXTENDED BALCONY STATEROOMS
MSC Seaside will feature a new cabin category that come with larger balcony/terraces. And, we have no doubt that these exciting new staterooms will book out fast. Its expected that the interior cabins will match those of regular size staterooms but the balcony will be extended, offering more space, private sun loungers and also real grass. These new extended terraces will also be located low on the ship and will offer incredible views as well as direct sunlight.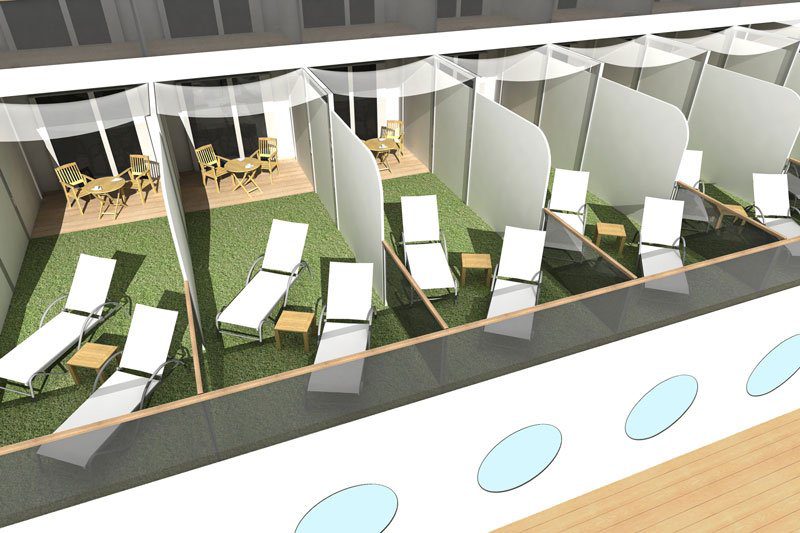 TRANSFORMING OUTDOOR SPACES
The top pool deck on the new MSC Seaside will be a transforming space. With a laid back vibe during the day and plenty of sun loungers, it will be the perfect place to catch some rays. Then at night, the space will be transformed into a nightlife venue and we think it looks amazing! No doubt MSC will hold some of their popular Sail Away parties up here at night!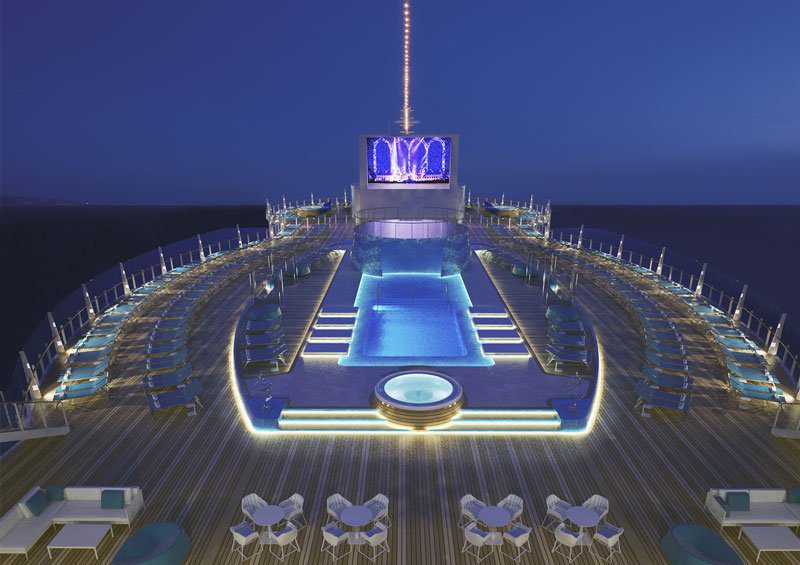 NEW DINING OPTIONS
MSC Seaside will feature some of the best dining options ever at sea and all will be in set in stunning surroundings in true MSC style. What really sets their dining apart on this incredible ship though, is that many of their on board dining venues will offer outdoor seating as well as indoor seating!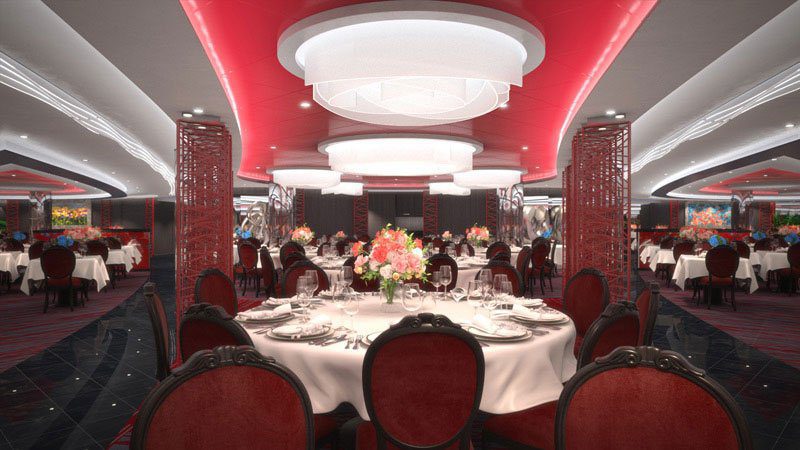 NEW YACHT CLUB LOOK AND FEEL
MSC's Yacht Club is a luxury ship, within a ship experience that comes with lots of added extras including a private pool deck, luxury accommodations, Yacht Club only dining options, all inclusive drinks and your own personal butler. And traditionally, the Yacht Club area of the ship was designed in a more opulent manner with dark woods and golds. On the MSC Seaside though, the Yacht Club's public spaces and staterooms/suites are being designed in a much different manner and we're loving it!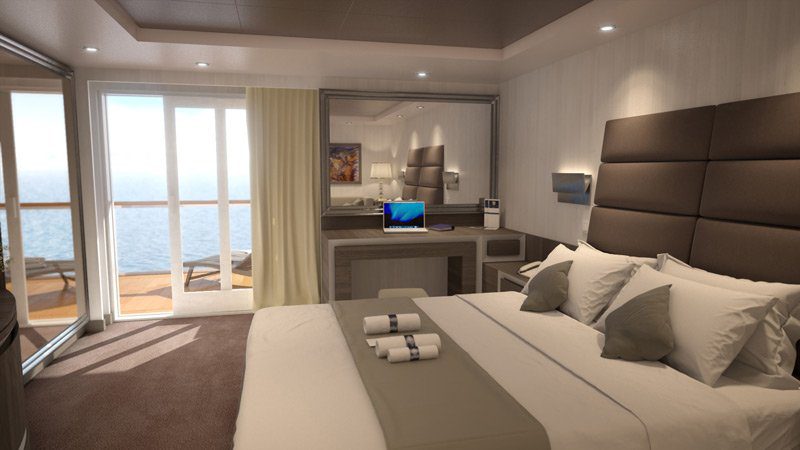 FOREST AQUAVENTURE AND ADVENTURE PARK
MSC Seaside will feature one of the largest interactive water parks at sea and it's sure to be fun for the whole family! Featuring thrilling rides and slides including two high-speed racing slides, a 367 foot water slide and an area for tots, the little ones will no doubt be entertained all cruise long in this exciting on board adventure park.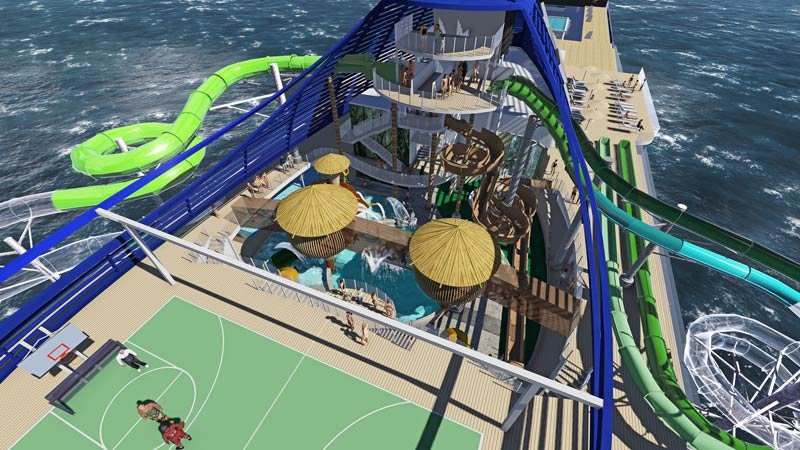 BOWLING ALLEY
Another exciting feature coming to the MSC Seaside is a bowling alley. The Seaside will feature not one, but two full size bowling alleys which will no doubt be a hit with family cruisers.
If you'd like more information on this wonderful ship, call our cruise experts on 01-8173562.