My Anthem of the Seas Highlights
Hi everyone, Niamh here! I'm just back from the launch of the amazing new Royal Caribbean ship Anthem of the Seas! No words can explain how incredible this ship is! I loved everything about it and today I wanted to share my highlights with you.
NORTH STAR
The North Star was definitely the highlight of my cruise on Anthem of the Seas! It was amazing! The North Star is basically a pod that lifts you up 90 meters over the ship giving you 360 views of the ocean. It is incredible and like nothing I've ever done before. I loved the whole experience!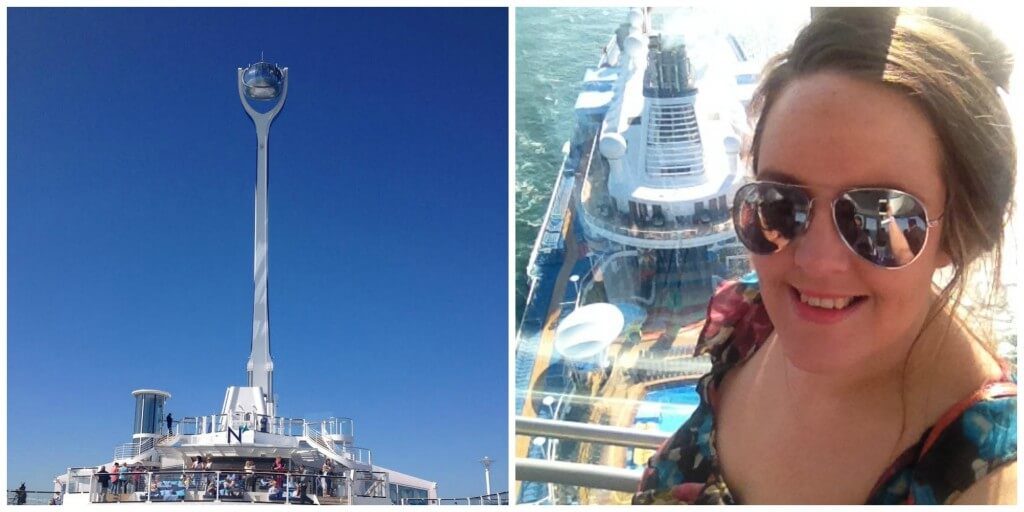 TWO70
Two70 is a great spot on board! Two70 is a chill out observation area/cafe/bar during the day with floor to ceiling windows and at night it transforms into this funky bar/theater area! There are live shows on here in the evenings and I really enjoyed Spectra's Cabaret!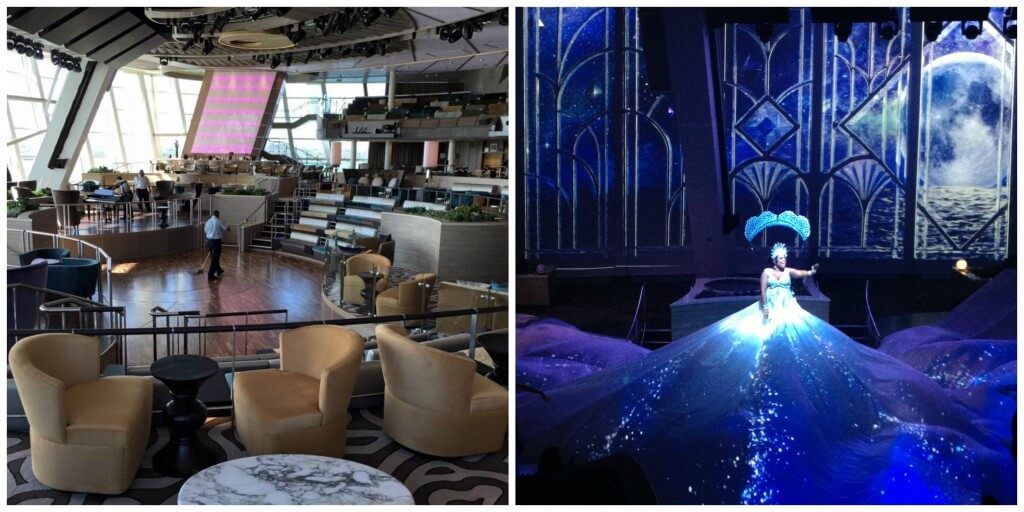 THE SHIPS INTERIOR AND DESIGN
Anthem of the Seas is like nothing else you have seen!. Everything is so contemporary and so new and the minute we stepped on-board we could really feel how different everything was! It was just so cleverly modern and I loved that. They don't call it a "Smart ship" for nothing!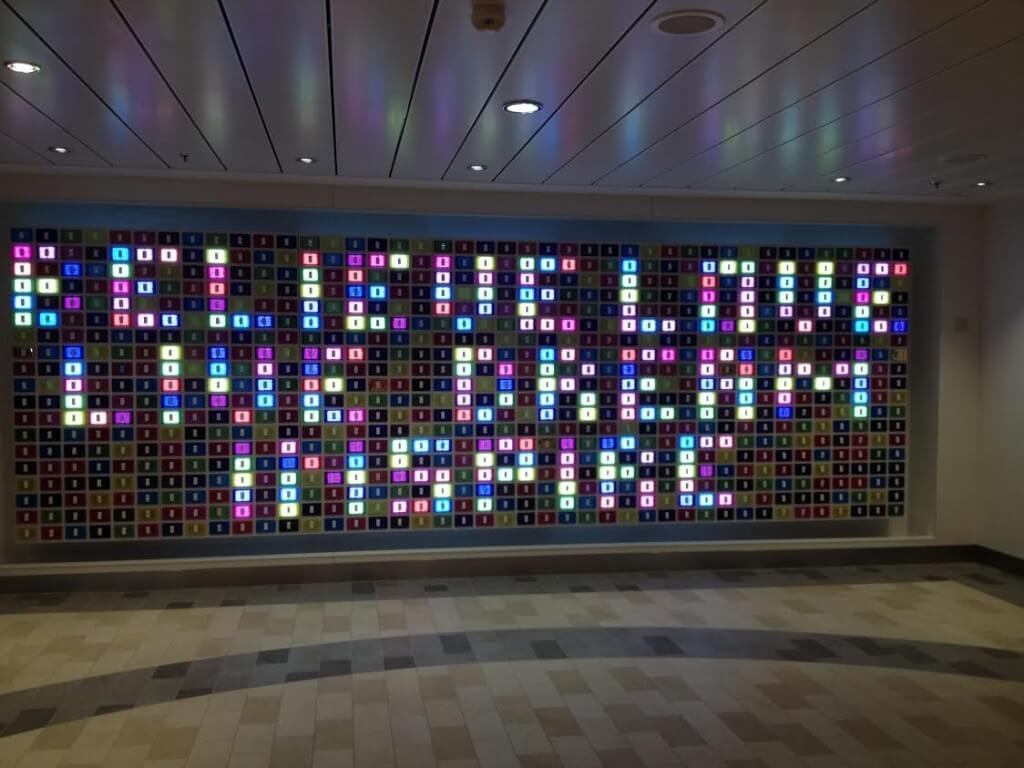 THE GORGEOUS CABINS ON BOARD…WITH SOMETHING NEW!
We were very luckily to have had a balcony cabin on board Anthem of the Seas and it was stunning! We loved that we could sit out on our private balcony and relax whilst we were at sea.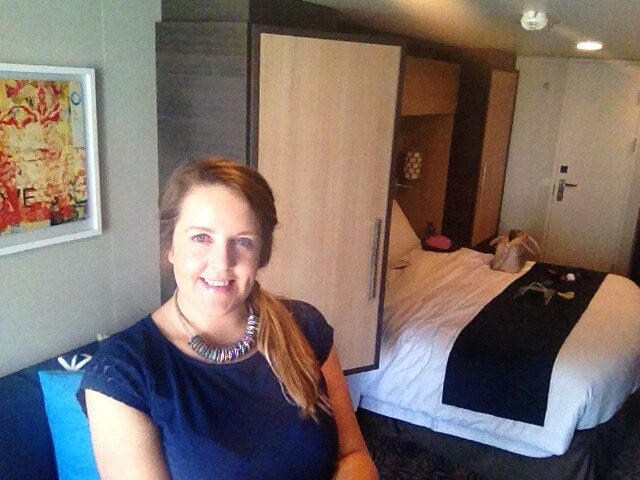 On the cruise, we also got to see other cabin types and categories. Something that I found so unique and really lovely were the new inside Virtual staterooms. These cabins feature a virtual balcony giving you views of what's outside the ship as if you were in a balcony cabin! These unique staterooms are a first in the cruise industry and they really are amazing! You are able to see exactly what is outside the ship real time but on a film rather than reality – so so clever!
NEW ACTIVITIES AT SEA
From indoor skydiving to roller skating, surfing and bumper cars, there is so much to do onboard this amazing ship! Of course I had to try everything out and I had a lot of fun skydiving and flying around in the bumper cars! SeaPlex is a fantastic new area on board and this is where you will find the bumper cars, roller skating, discos, gaming, events and so much more! It's a really fun space and it is great for families and the young at heart like myself!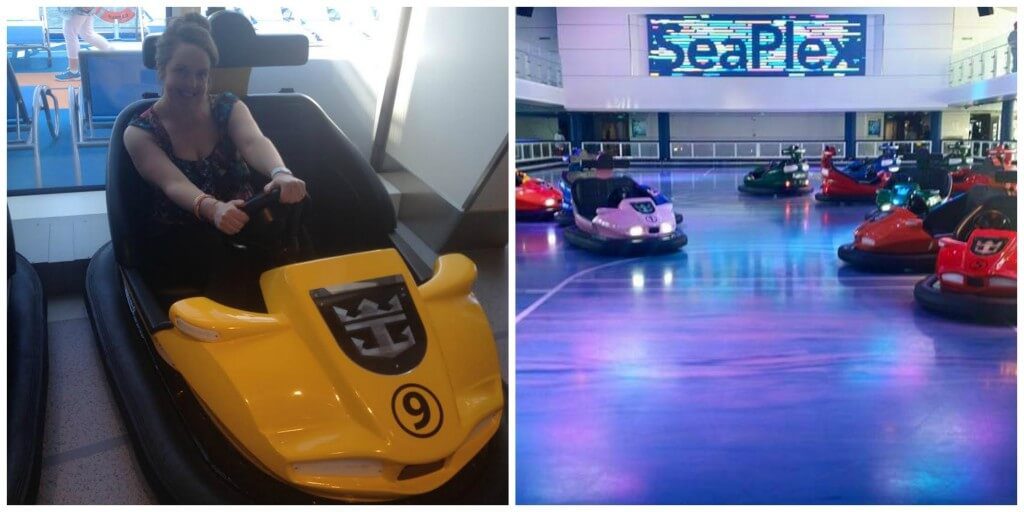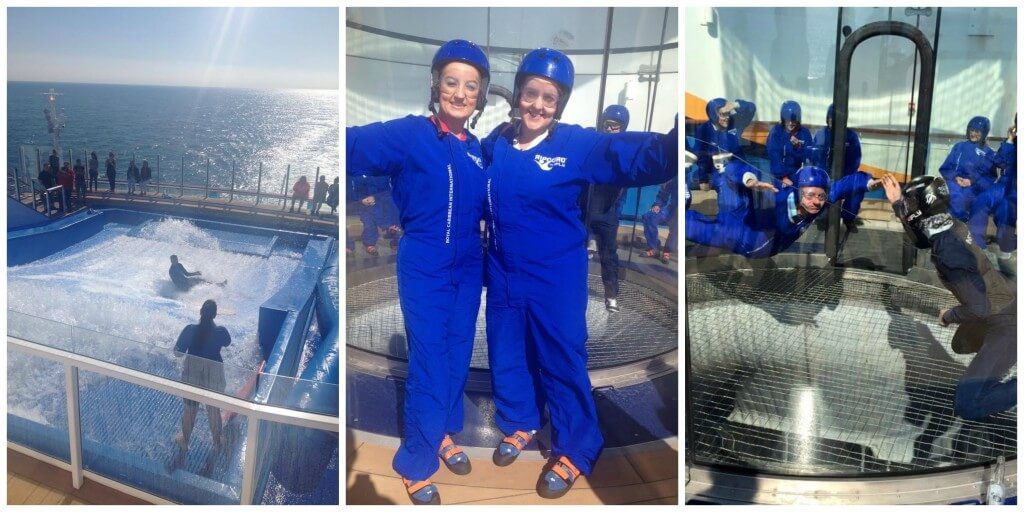 THE FOOD!
The Anthem of the Seas doesn't feature a traditional dining room like other cruise ships. Instead, Anthem of the Seas has Dynamic Dining. In place of a traditional dining room, Dynamic Dining gives guests more choice and a more intimate dining experience in four incredible complimentary restaurants. These are Chic, American Icon Grill, Silk and Grande. On-board, you will also find another 14 speciality restaurants to choose from! This amazing selection means that if you sail on the Anthem of the Seas, you will be truly spoilt for choice.
I loved everything about Royal Caribbean's Anthem of the Seas and these are just some of my highlights. If you are thinking of a cruise that is luxurious, modern and a step above the rest, this is the ship for you. You really do feel like you are in modern five star heaven and I can't wait to sail on Anthem of the Seas again!
Niamh
If you would like more information on a cruise on board Royal Caribbean's Anthem of the Seas, contact Niamh today on 01-8173563