My Unforgettable Holidays To Cancun Mexico
Hi! Sarune here I just came back from Cancun Mexico and I would love to share my holiday experience with you all. It was my first time going to Mexico and I had an absolutely wonderful time. I spent 7 days in Cancun Mexico, but I do recommend going for at least two weeks as there is so much to see and do there: white sandy beaches, crystal clear water, friendly people and amazing resorts, can you ask for more?
Hotels in Cancun Mexico:
I stayed in two beautiful resorts: Secrets Capri Riviera Cancun Resort and Spa and Now Sapphire Riviera Cancun Resort and Spa.
SECRETS CAPRI RIVIERA CANCUN RESORT AND SPA
Secrets Capri Riviera Cancun is an amazing all inclusive resort located only few minutes away from vibrant Playa Del Carmen. This charming hotel has an authentic Mediterranean feel. Adults only, all preferred club resort offers 24 hour room service and 24 hour concierge service. I absolutely loved this resort because of its stunning beach and a very relaxing atmosphere.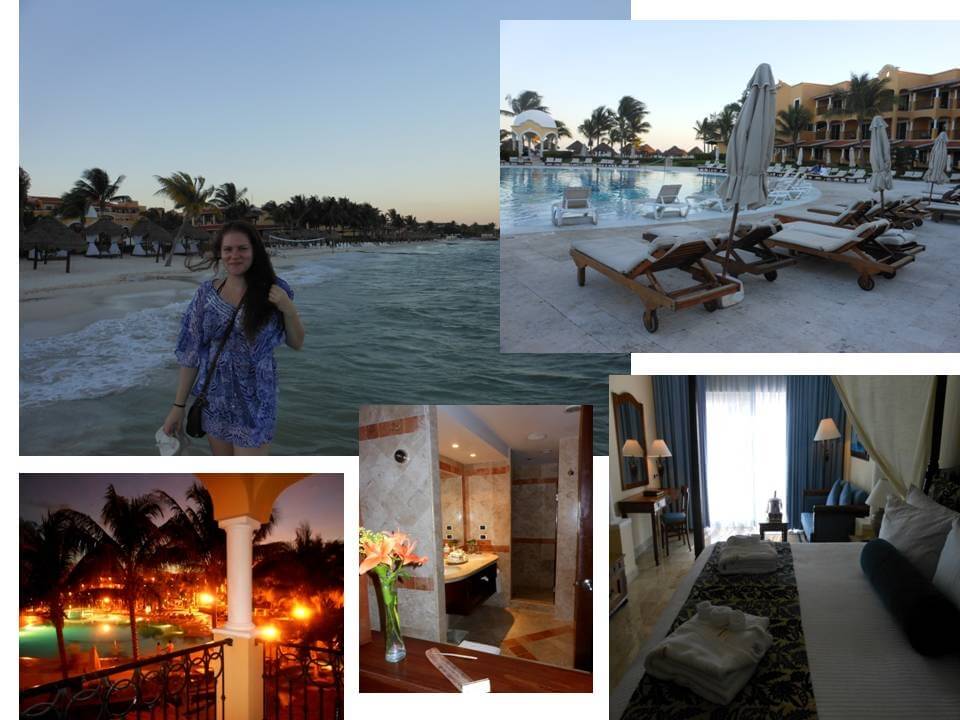 NOW SAPPHIRE RIVIERA CANCUN RESORT AND SPA
Now Sapphire Riviera Cancun is a very vibrant hotel. I thought their night time entertainment was absolutely amazing. I truly enjoyed their Broadway show, traditional Mexican dance evening and live music playing in the main lobby every night. And I must mention hotel lobby looks absolutely stunning at night. Do you like snorkelling? Then this is a perfect hotel for you, as the world's 2nd largest barrier reef is just offshore from this hotel. I tried it myself and it was the most amazing snorkelling experience of my life !
NOW SAPPHIRE RIVIERA CANCUN RESORT AND SPA FOOD AND RESTAURANTS
Wondering what kind of food can you expect in both resorts? Well no matter what kind of food do you like you will not be disappointed From traditional Mexican cuisine to 5 star French and Italian cuisine; I must say food was absolutely delicious in both resorts. My favourite in Secrets Capri was an Italian restaurant. And my most desired restaurant in Now Sapphire was a French restaurant. I truly recommend them both ;).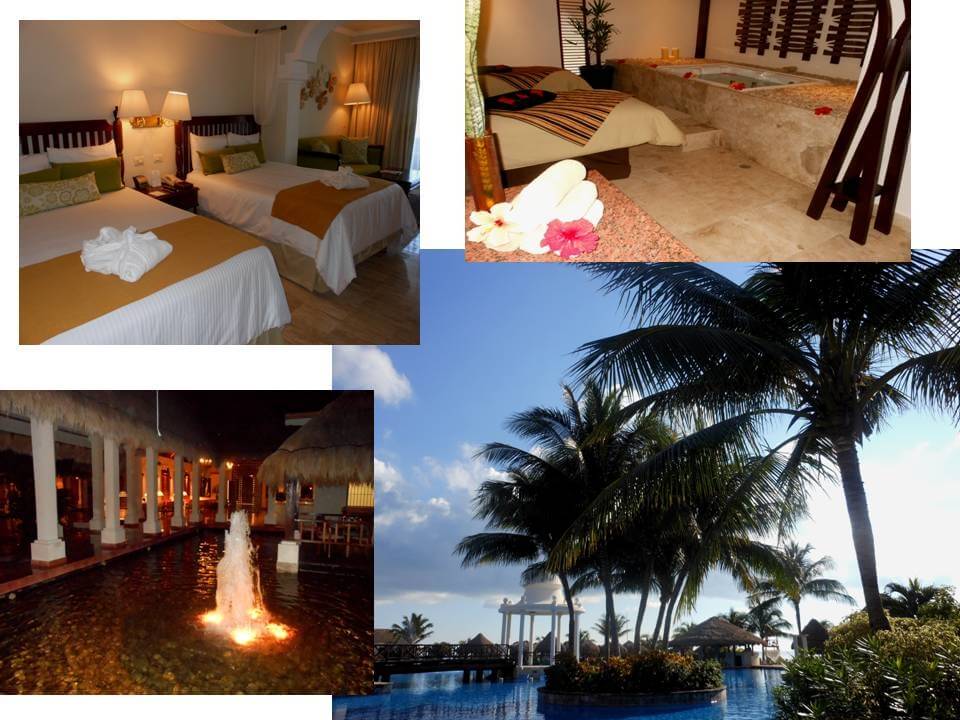 ALL INCLUSIVE HOLIDAYS
I had never been on an all-inclusive holiday before, but it was a great choice. It totally takes away the pressure of how much money you should bring with you or how much you can spend on your holidays so you can completely relax and enjoy your vacation stress-free money wise.
I am an adventures traveller. I love exploring different countries and their traditions, so there was no way I would spend all seven days in the resort alone. However, if you do prefer to stay in the resort, simply relax and enjoy what all inclusive has to offer, don't worry you will have plenty of things to do.
Hotels have many different activities already included in the price, such as kayaking and zumba. Much more, you should carefully choose what activities you would like to do as you will not have time to do everything What I loved about both resorts is that every evening they provided us a newsletter with all activities and things to do in the hotel for next day. So we had a lot time to plan our activities.
Mexico is famous for its history and traditions. Monuments that remind their rich history can be found all around the country and I truly recommend going to see at least some of them. If you love history as much as I do you should visit the pyramids. Every resort offers many different tours with some very interesting itineraries, just ask your hotel staff about them and they can even book it for you.
CHICHEN ITZA, YUCATAN
As I have mentioned there are hundreds of historic places to see in Mexico and around Cancun. My friend and I decided to go to Chichen Itza. One of the seven wonders of the modern world Chichen Itza, Yucatan is only few hours away from Cancun. This massive site is flat and it is very easy to get around. These remarkable pyramids are whitewashed and absolutely huge. You will also have a great chance to buy your presents and souvenirs here. However, make sure to use your negotiation skills and you will get your gifts as cheap as half the original price ;)!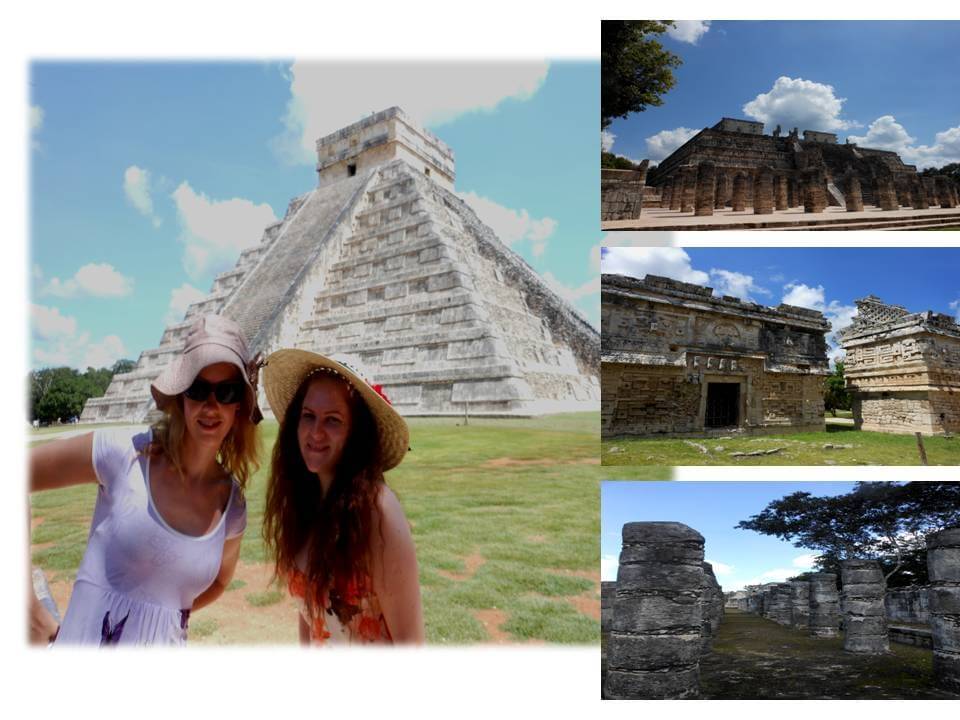 TROPICAL JUNGLE TOUR
Tropical jungle tour is another must do while on holidays in Cancun and there are many different tours to choose from. They usually include a jungle drive, zip line and a swim in to their world famous Cenotes. Besides, swimming in one of those Cenotes was by far the biggest highlight of my holiday in Cancun!
Do you know what Cenote is? Cenote is a natural phenomenon, a sinkhole in the Earth's surface. The Yucatan Peninsula in Mexico has an estimated 7,000 cenotes. For millions of years, rainfall slowly ate away at the limestone and a huge system of underground caves and caverns were formed, many filled with water from rain or from the underground water table. When the roof is filled with water, the cave collapses and this is how a cenote is born. The water found in a cenote may be fresh water, salt water or both. Architecturally it may be completely open, like a lake, almost completely closed with just a small opening at the top or somewhere in between.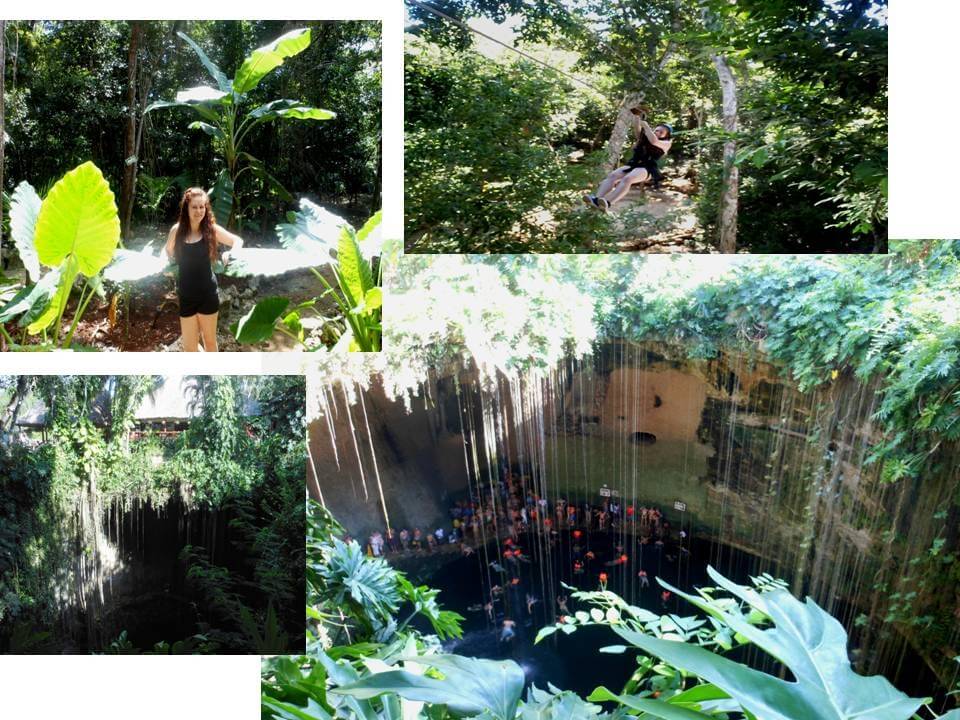 SNORKELLING IN CANCUN
As I have already mentioned Cancun is famous for having the world's 2nd largest barrier reef, thus snorkelling is a must! And don't be afraid that you are not an experienced snorkeler. Neither am I, but I truly loved it. It's nothing like snorkelling in the lake or the sea where you might see a couple of fish if you are lucky. Snorkelling at the 2nd largest barrier reef was a truly amazing experience. Crystal clear water and hundreds of tropical fish! It could be your only chance to do it, so don't miss it!
To finish it all up: Cancun is an amazing holiday destination! It is a stunning all year round destination with a superb climate and an extensive coastline offering stunning beaches and beautiful bays.