New York in a Weekend Travel Guide
New York City, home to yellow cabs, Central Park, Broadway Theater, incredible shopping and so much more, is a city that wows every visitor. Planning a trip to New York can be tough though as there is just so much to pack into a trip. But that is where we come in! We know that many of our customers need some guidance on what to do in the city that never sleeps and we are here to help! This is Tour America's New York weekend guide.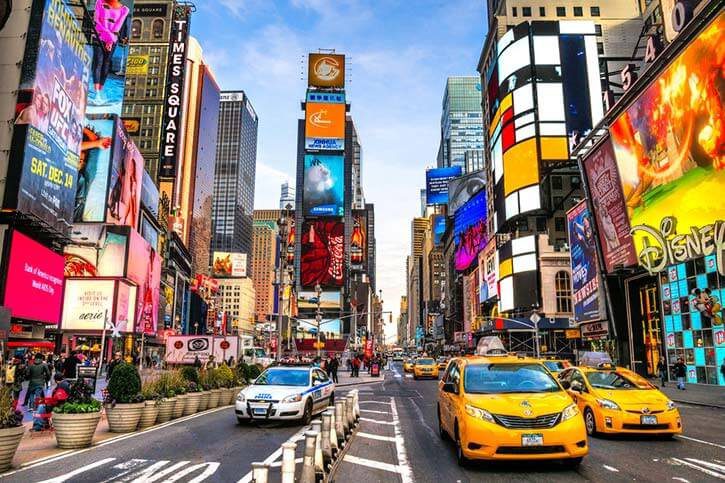 NEW YORK CITY – GETTING THERE
Aer Lingus have three flights daily to New York from Dublin Airport and also a seasonal service from Shannon Airport, meaning you have plenty of options to find flights to suit your schedule. Aer Lingus' in-flight service is fantastic and guests can enjoy seat back entertainment, meal service and also complimentary drinks with their dinner. Not only that, you can pre-clear customs and immigration here in Ireland, which is a huge bonus when visiting America.
NEW YORK CITY – WHERE TO STAY
New York has an incredible selection of hotels to choose from for your holiday. The choice can be overwhelming but that is where we help. Our Travel Experts can help you choose a New York hotel to suit your budget and needs. Most who visit New York City, tend to stay in Midtown Manhattan where all major attractions are nearby, but there are also options in quieter neighborhoods and adjoining boroughs such as Brooklyn. New York also has hotels which vary from budget 3* accommodations, to lavish 5* hotels and trendy boutique properties.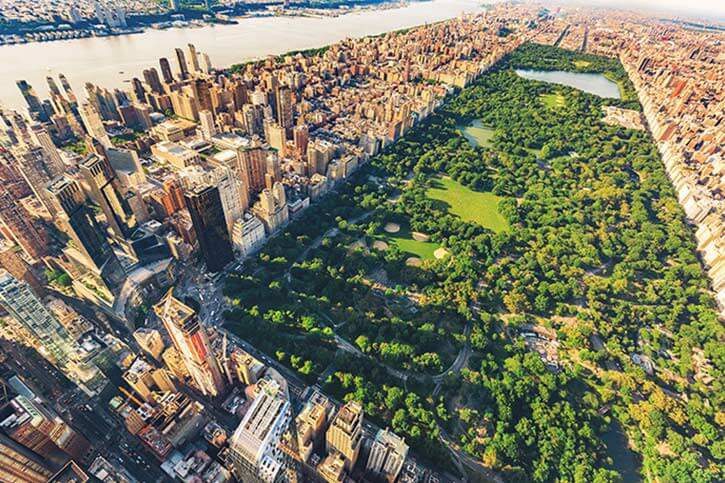 4 DAYS IN NEW YORK CITY PLAN
Once you have your holiday booked, it is time to plan what all of your attractions and things to do. If you are visiting New York on a weekend, or for a couple of days during the week, there are many things you need to take in. But fear not, we are here to guide you through some of New York's best attractions and things to do in this handy 4 day New York guide.
DAY ONE IN NEW YORK CITY
After arriving in New York, get checked into your hotel, drop the bags and get exploring. On your first day, you should get your baring's of the location of your hotel in relation to surrounding attractions and districts. While Manhattan is huge, it is a really easy city to navigate as it is built in blocks and avenues. Note your hotel's location and you will be able to find it with easy throughout your trip, just follow the numbered streets!
Your first day should be all about stretching your legs after a long flight so on day one, it is time to get those steps in! First stop is Times Square for some lunch. Times Square is the heart of New York City and it needs to be seen to be believed! With bright lights, endless action and plenty of shopping, dining and entertainment venues, it is packed with things to do.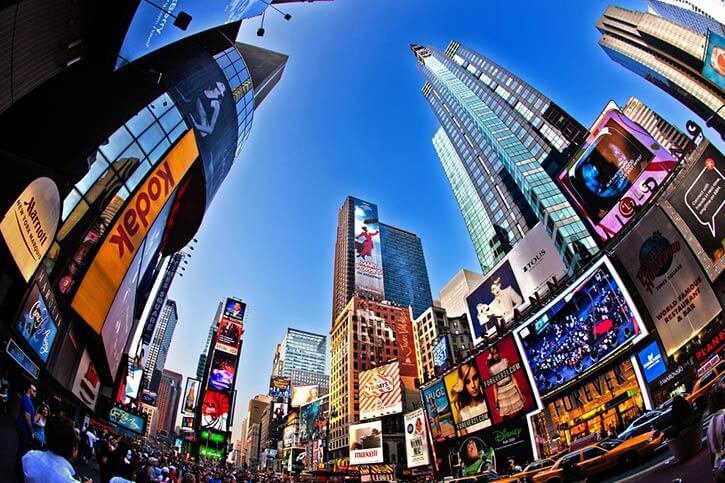 After you have had some lunch, head for Central Park. Central Park is a true urban escape and once you enter the park, it doesn't feel like the busy streets of New York are surrounding you, but that you're in a wilderness escape somewhere, this is what makes Central Park so special. While there, stroll through the park and check out the amazing scenery and iconic gems such as the bow bridge, Belvedere Castle and the Alison in Wonderland statue.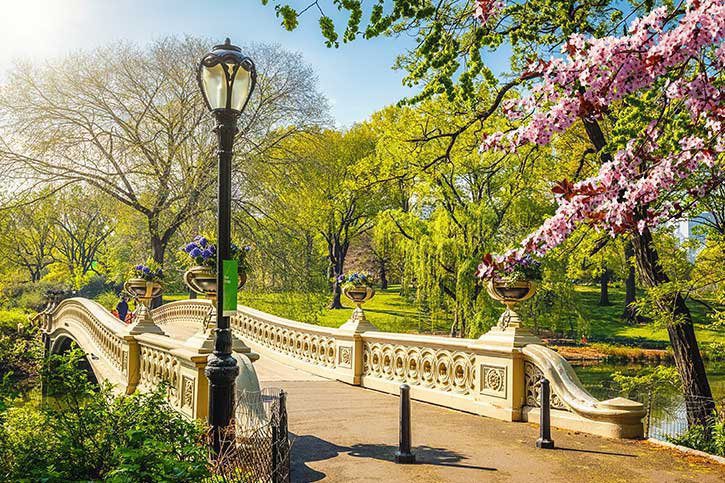 DAY TWO IN NEW YORK CITY
Get up early today and get ready for some fantastic outlet shopping! New York is home to two brilliant outlet shopping malls, The Mills at Jersey Gardens and also Woodbury Common and, no visit to the Big Apple is complete without some shopping, so be sure to add these to your list. If you are hoping to visit Woodbury Common, be sure to book your journey with Tour America before you go on your holiday. Or, if The Mills at Jersey Gardens is on your bucket list, you can catch a public bus from Port Authority to this fantastic mall. Our advice is to go shopping early so that you can get back to Manhattan in the afternoon to continue your explorations!
Once back, depending on how much time you have, we recommend you visit some of the amazing museums in New York. Depending on your interests, you can choose from a variety of museum types. Some of our favorites include the Museum of Modern Art (MoMa), the Guggenheim Museum and the American Museum of Natural History. Afterward, head to the Top of the Rock to take in some incredible views of the New York skyline. For a more dramatic view, we recommend you do this at sunset time, it is spectacular! Lastly, once you have grabbed some food, we recommend you take in a Broadway show!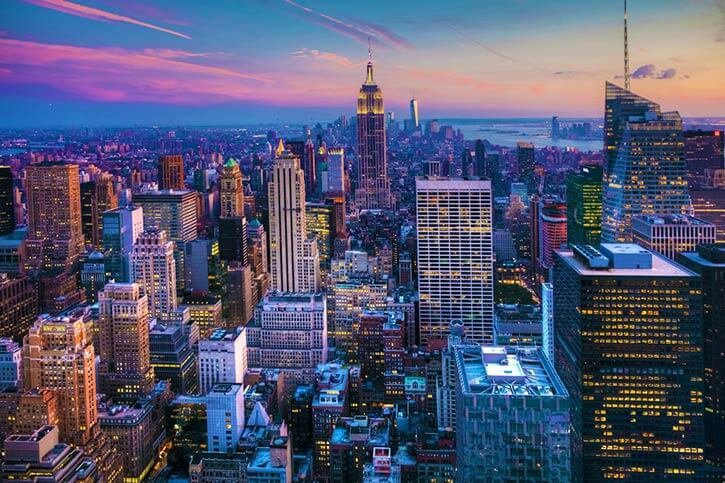 DAY THREE IN NEW YORK CITY
Today, it's time to head to the Statue of Liberty! No trip to New York is complete without a sightseeing boat tour. The most popular one is a trip to the Statue of Liberty and Ellis Island. On a boat tour you get to see the Manhattan skyline from a new perspective and it is stunning! If you have done this tour before, why not try a dinner cruise or a sightseeing tour that takes you under the Brooklyn Bridge. There are lots of ways to enjoy New York on a boat tour. Once back on land, it is time to visit the Brooklyn Bridge! Walking the Brooklyn Bridge is an iconic must do so be sure to wear comfy footwear.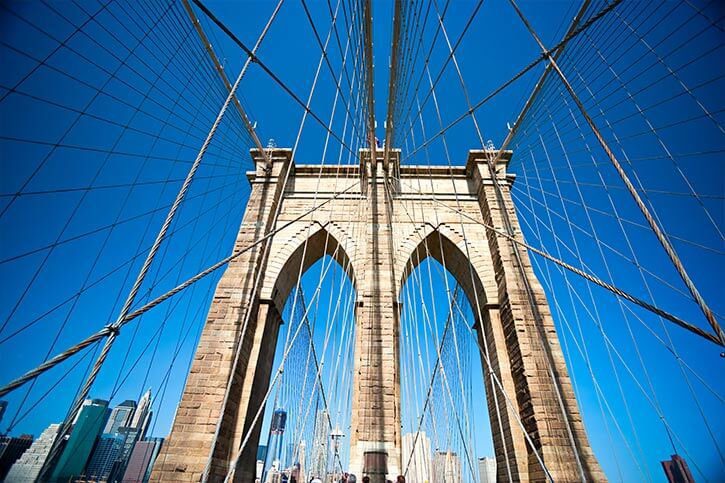 DAY FOUR IN NEW YORK CITY
Most of Aer Lingus' flights to Dublin depart from New York late in the day which means when you fly Aer Lingus, you get to enjoy your last day in the city. A really lovely thing to do on your last day is walk the High Line, which is an abandoned subway rail line, turned public park, that is elevated above the streets of New York. It has amazing views and it is a really unique way to enjoy your New York surroundings! If you have some shopping left to do, it is always enjoyable on the last day to pack up the suitcase with some new goodies. Or, if you still want to take in sights, check out the Intrepid Sea, Air and Space Museum, Madame Tussaud's or New York Public Library to name a few.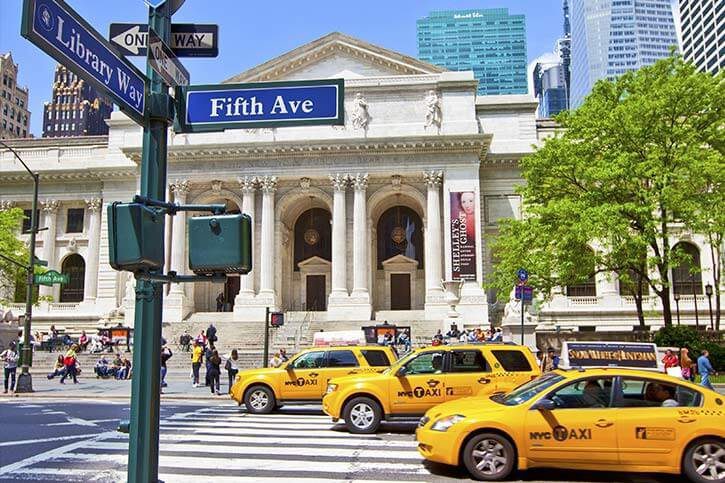 So there you have it, a really simple guide to enjoying a weekend in New York. If you are planning your next holiday and are thinking of visiting New York, Tour America have amazing deals including direct Aer Lingus flights and hotel accommodation. For more information on this brilliant destination, contact our award-winning experts today on 01-8173562 or via the contact form below.