Orlando's Most Thrilling Waterpark, Aquatica
Just back from a whistle stop trip to Orlando and to say I zipped straight back to my youth is an understatement. There are loads of waterparks in the area but Aquatica was just amazing. It is part of the Orlando Flexticket which brings SeaWorld, Universal Studios, Islands of Adventure, Busch Gardens and Wet n' Wild all under the one umbrella.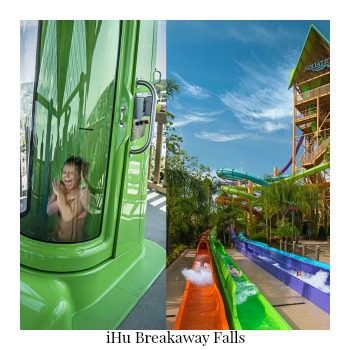 Being a water baby at heart, at the ripe old age of 40 something, I did brave the parks newest ride the watery, free-fall, drop slide, Ihu's Breakaway Falls. It is the tallest, steepest and only multi-drop tower of its kind in Orlando. My heart was clearly in my mouth, as you never know who's going to breakaway first, and my knees were certainly shaking at the end, but it was definitely worth it as I was on a high for the rest of the day.
Then came the competitive streak in me where 6 of us did battle for the speediest decent of the park. Taumata Racer, is a high-speed competitive mat ride where racers rip down a staggeringly steep hill, head first. The fastest time can end up in the Guinness book of Records, so get ready for history!!
The shortest ride in the park is the Hooroo Run. Hooroo means goodbye in Australia but get ready to yell it quickly. By the time your raft is heaved over the edge, you'll speed to the bottom before you can say hello again. It is great fun and up to 3 can ride together.
The most popular ride in the park is the Dolphin Plunge.This is a wonderful ride where two side-by-side enclosed tube slides send you racing through an underwater world that is home to a playful pod of beautiful black-and-white Commerson Dolphins. Known for their playful nature and electrifying speed, sometimes they come racing right alongside you as you descend.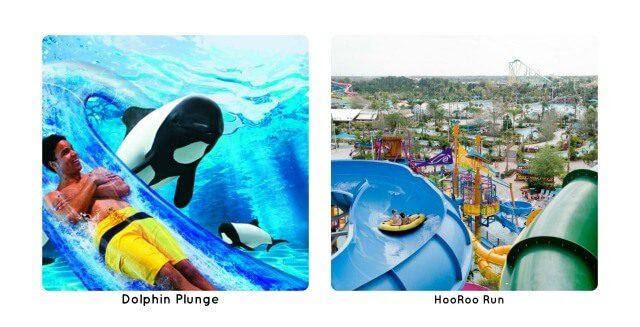 Walhalla Wave is a thrilling ride for the whole family. You zoom through a 6-story maze of twists, turns, and tunnels before you surge back out into daylight. Not knowing what to expect around each bend really makes it one incredible adventure.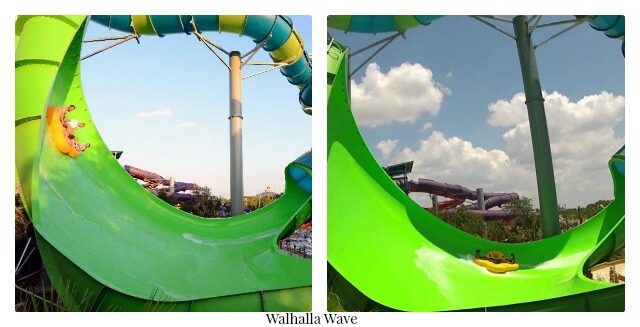 You have Roa's Rapids where you race through the white waters on an action river ride, and on Big Surf Shores the surf can be high, or slow and easy. This is an excellent day out for all the family. There are multiple pools that suit all age groups, plenty of places to eat, and a great balance in between an action packed day and a leisurely one.
If you want to splash out, book a Cabana! You get a great private space to lounge out in in between the adventures of the park. Touramerica.ie have great offers on waterpark tickets in Orlando. The staff will tell you which one will suit you and of course it is definitely worth a visit as you enjoy your holiday of a lifetime.