Princess Cruises OCEANMedallion, what's it all about?
OCEANMedallion is the latest technology being introduced on-board Princess Cruises ships. OCEANMedallion is a wearable device that will connect to your personal device through the OCEANReady App. OceanMedallion will introduce guests to a new level of service and personalised attention while on board MedallionClass ships like never before. This brand new OCEANMedallion technology creates a unique digital identity for each guest that helps crew members learn exactly what you love so you can receive the best possible service during your cruise holiday. As well as that, it is so easy to use – there is no on-off switch, no charging and it's completely free to use! Here is our favourite OCEANMedallion features.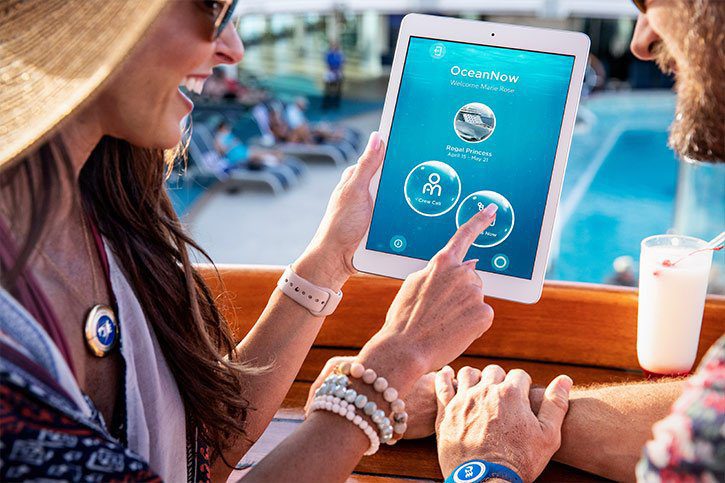 • Guest will be able to access their stateroom by facial recognition.
• On-demand beverage delivery is another exciting feature that will allow guests to order their drinks and have them delivered directly to them throughout the ship and even to their stateroom.
• OceanCompass is an interactive map of the ship that allows guests easily locate their friends and family.
• OCEANMedallion will provide guests with access to their real-time cruise itinerary, as well as events and activities taking place on board their ship.
• Another exciting feature is the ability to play interactive games anywhere on the ship. One we're excited about is the ability to connect to the 'Movies under the Stars' screen to join trivia challenges like the ship wide digital scavenger hunts!
• OCEANMedallion aligns guest preferences with crew members so that they can ensure they have a better understanding of their guests, which allows them to provide a more personalised service.
• OCEANMedallion offers a secure payment system for merchandise, drinks, shore excursions and other on-board services which are booked on board.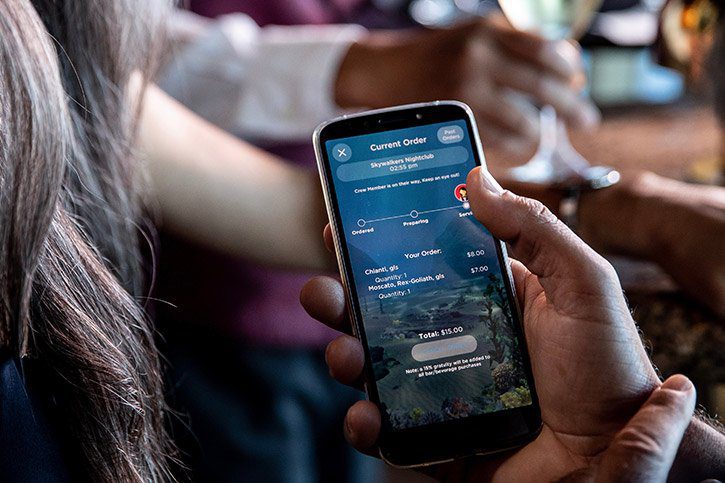 This incredible feature is an amazing addition to the Princess Cruises fleet. If you would like to try OCEANMedallion for yourself, it is available on board Caribbean Princess, Regal Princess, Royal Princess, Crown Princess and is coming to Sky Princess and Enchanted Princess very soon. For more information on worldwide Princess Cruises, you can reach our award-winning cruise experts on 01-8173562 or via the contact form below.