Royal Caribbean's Newly Amplified Oasis of the Seas – Everything you need to know!
Oasis of the Seas was already one of Royal Caribbean's best ships before it was amplified. Now, it is an out of this world experience. With brand new entertainment, dining options and activities you won't find on any other cruise ship, the newly amplified Oasis of the Seas will offer one of the best cruise experiences in the world. The new and improved ship will sail from New York in May 2020, and we are taking you through all you need to know about its amplification.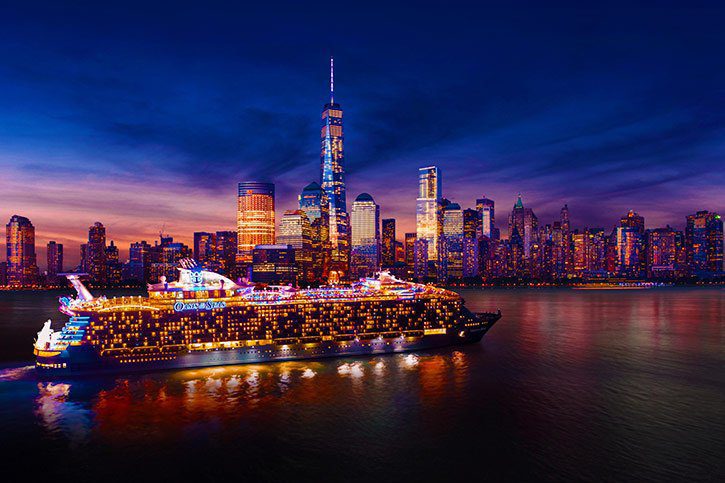 AMPLIFIED ACTIVITIES
With seven different neighbourhoods to explore on-board Oasis of the Seas, you will find even more excitement around every corner! In addition to the selection of pools and thrilling activities such as zip lining, surfing on the Flowrider (an exhilarating surf simulator), and wall climbing, you will now find the Ultimate Abyss (the tallest slide at sea) on board as well as the Perfect Storm, a trio of water-slides, offering various thrills for everyone, so be sure to keep your swimsuit at hand at all times! The Caribbean pool deck has also been refurbished with a poolside bar, live music and more and all of this, is in addition to the theatres on board, the sports court and an ice rink which means you will always be able to find something new to do each day on your cruise!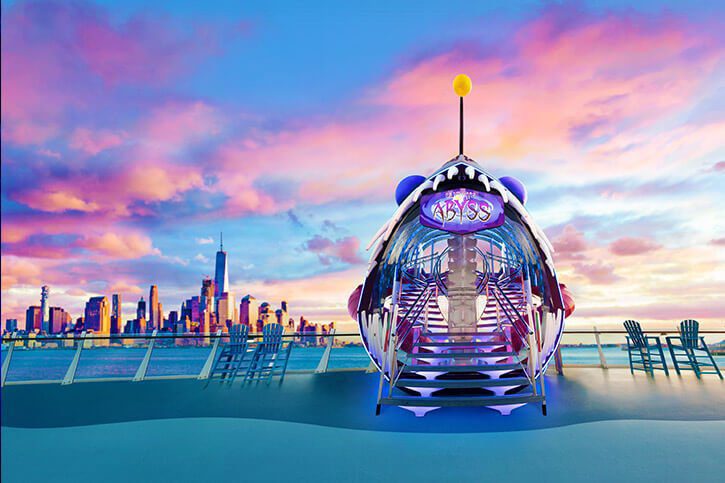 WORLD-CLASS DINING
On Oasis of the Seas, you will also find a wealth of world-class cuisine from all around the world. From high-end dining to casual bites, this ship has it all! Along with all of the existing wonderful dining on-board, even more options have been added! The new Portside BBQ Restaurant is Royal Caribbean's first BBQ restaurant, and the new Playmakers Sports Bar & Arcade offers a great place to relax and catch a game, or play some classic arcade games. Sugar Beach is a new outdoor station where you can try hundreds of different kinds of sweets and ice cream, and lastly the new Bionic Bar is a great place to grab a cocktail, made by a robot!
ENDLESS ENTERTAINMENT
Sit back and enjoy some of the most incredible shows at sea in the Royal Theatre. Or at the other end of the ship, take in a high-flying acrobatics and diving show in the brand new spectacular Aquatheatre. Along with a comedy club, an ice show, a casino and an outdoor movie screen, guests can now enjoy Spotlight Karaoke and Music Hall, where there is regular live music from cover bands. You will be spoiled for choice on board the newly amplified Oasis of the Seas!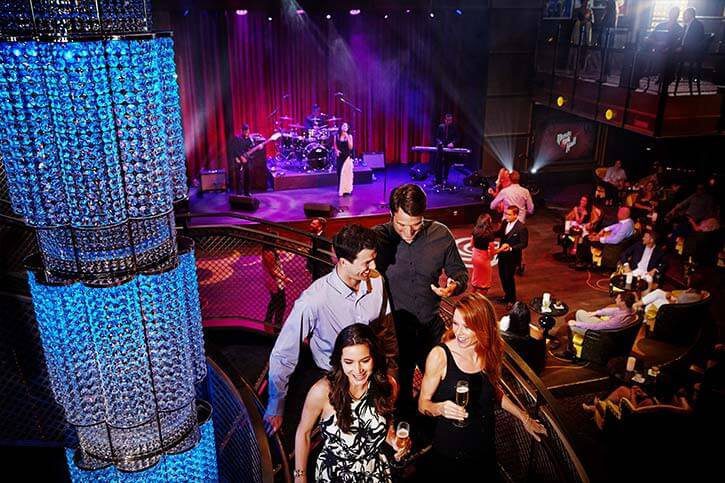 Have we tickled your fancy to cruise on Royal Caribbean's Oasis of the Seas? Reach out to us today to find out more information, or to book your amazing cruise on Oasis of the Seas. You can call our Award-Winning Travel Experts in Dublin on 01-8173562 or in Cork on 021-2428935 or alternatively, you can contact us via the form below.