Royal Caribbean's Quantum of the Seas North Star
Hey All Sarune here. I was absolutely delighted for an opportunity to spend two days on board the newest and most innovative cruise ships in the ​world – Royal Caribbean's​ Quantum of the Seas. More importantly I got ​the​ chance to experience The North Star, the most iconic attraction on board this amazing cruise ship and I would love to share my ​experience​ with you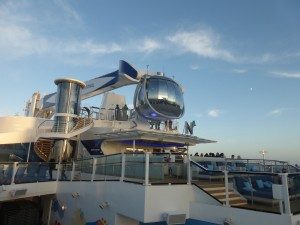 ​If, like me, you are not too keen on heights, there is no need to worry! Safety is priority!! There was a walkway of about 10 feet between the control panel and the doorway complete with a little bridge that swings away from the capsule when it's ready for lift-off. The capsule ​ holds 14 people and is made of glass​ so you have fabulous 360 degree views of the ship and beyond.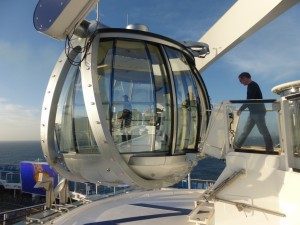 Once I had my feet firmly on board the capsule, I completely forgot about my fears and about the fact that I am about to be lifted ​ 300 ​feet ​into the air above the ship. It moved so slowly and smoothly, I did not feel a thing, and all you get is the best experience of all – the views!!!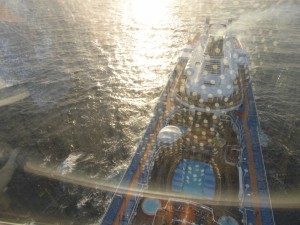 You can enjoy the North Star throughout the day on board. I had tried it out around three in the afternoon, and given the time of year, there was a lot of reflection from the sun, which can make take photos, a little difficult. So keep this in mind when you plan your time on board this amazing "smart" ship​
The North Star is certainly the most iconic attraction​n on​board Quantum of the Seas. The experience last​s​ approximately 15 minutes and will leave you ​feeling exhilarated, as I have to say, you will be from all the other amazing on board attractions.
So when you get a chance to experience it don't let any doubts get in your way. Just do it​!​