San Francisco – Top Things To Do And See!
San Francisco is one of those iconic US cities that everyone dreams of seeing. It's perception around the world is that it's packed full of culture, life, history and incredible nature on the outskirts. When you are planning a visit to San Francisco, be sure to add the following top things to do and see to your bucket list!
ALCATRAZ
Alcatraz always features high on the bucket list for those travelling to San Francisco. Its history, eeriness and location on the bay appeals too many around the world. Take a tour of the prison to learn about what happened there and on the way to and from it, take in the amazing views of the Bay. We highly recommend booking your Alcatraz tickets before you travel as the tours fill up fast!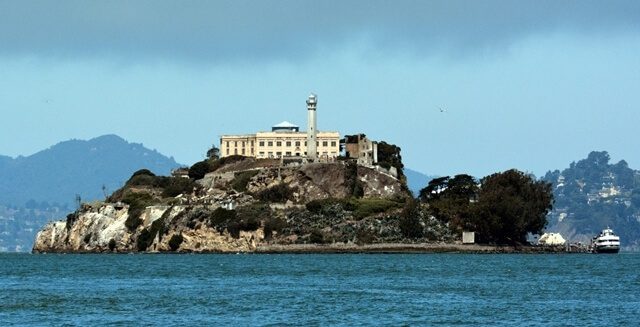 GOLDEN GATE BRIDGE
The ultimate San Francisco landmark, the Golden Gate Bridge spans 1.7 miles over the San Francisco Bay. You can cross the bridge by bus or car but many choose to do it by bicycle or even by walking it! The views are something else and there are many photo ops along the way as well!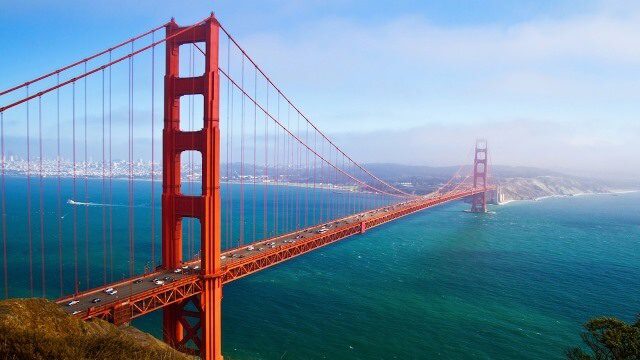 Across the bridge from San Francisco is the beautiful and quaint town of Sausalito. Why not stop for lunch before your journey back to San Francisco. If you cycled or walked over the bridge and you feel too tired to get back yourself, don't worry – a ferry runs from Sausalito back to Fisherman's Wharf!
FISHERMAN'S WHARF
Down on the waterfront of San Francisco you will find Fisherman's Wharf. A tourist area where you can find places to eat and shop! A bustling area of the city, Fisherman's Wharf is where the boat tours to Alcatraz go from. One of the most popular attractions of Fisherman's Wharf takes place on Pier 39; the Sea lions that gather daily to bask in the sunshine. The numbers of those out on the pier vary from season to season depending on the weather but a trip to see these happy mammals is always a favourite for those visiting San Francisco!
UNION SQUARE
At the heart of San Francisco is Union Square. Union Square is the main shopping area of San Francisco and you can shop til you drop in all kinds of stores ranging from Macy's to Chanel. No trip to San Francisco is complete without a ramble around the beautiful, busy Union Square. Most hotels are also located in this area of the city.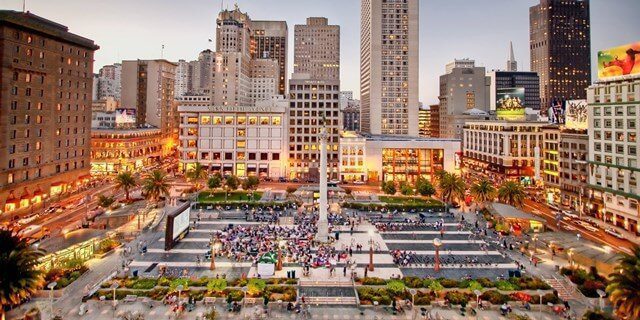 OTHER THINGS TO DO AND SEE
Other popular things to do in San Francisco range from having a meal in the world famous China Town to watching the cars come down Lombard Street to hopping on one of the famous San Francisco Cable Cars! The choice is endless of things to do in this wonderful city.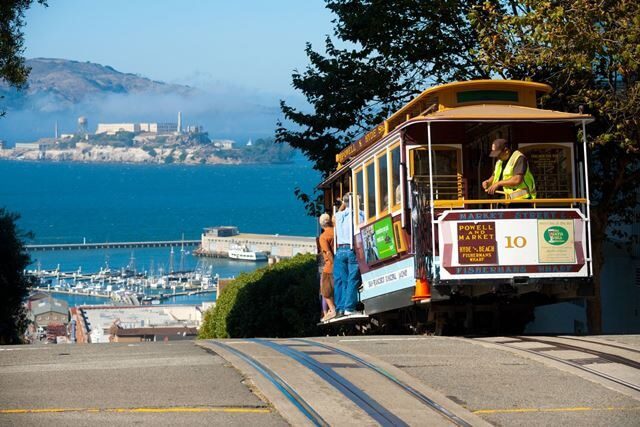 If you are interested in taking a trip to California, contact our team of experts on 01-8173500 or on sales@touramerica.co.uk