Six Reasons Why Your Kids Will Love a Royal Caribbean Cruise!
Have you ever considered a cruise for your family but were worried the little ones wouldn't enjoy their time at sea? Royal Caribbean have cruise ships designed for everybody and all of their ships have that family focused element. There are so many activities on board that your kids won't ever want to leave! Here are six reasons why you're kids will love a Royal Caribbean cruise holiday.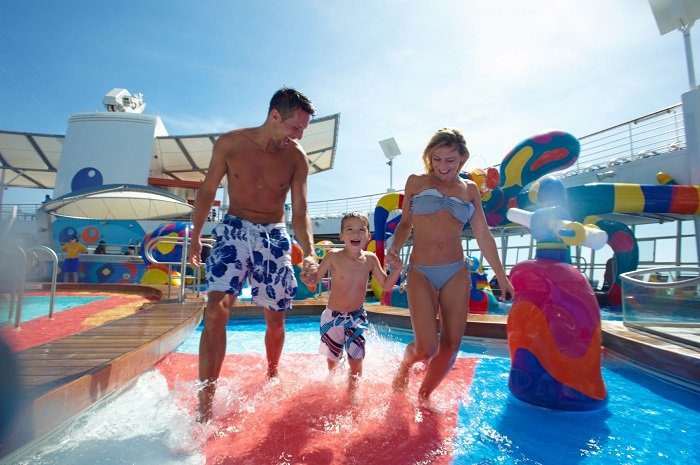 1. THEY CAN ENJOY THEIR VERY OWN WATERPARK AT SEA
While Mam and Dad enjoy relaxing in the sun, the kids can spend their day splashing and swimming. Each Royal Caribbean ship has a water zone for kids and the H2o Zone on Quantum, Oasis and Freedom class ships, is a wonderland full of colour and interactive water features. This family friendly area is perfect for the kids to safely splash around all day and the parents can even join in! For the older kids looking for a thrill, try the surfing simulator; Flowrider on the Quantum, Oasis, Freedom and some Voyager class ships. If that's not enough to get your kids excited, the brand new Harmony of the Seas will have three amazing water slides and a top secret slide called the Abyss!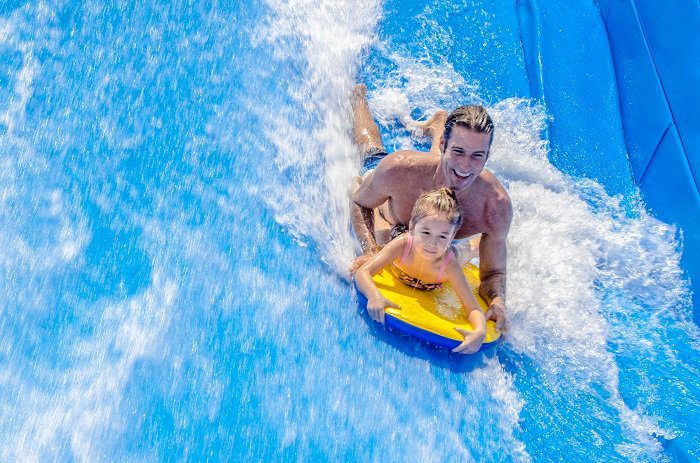 2. THERE'S KIDS CLUBS FOR ALL AGES TO MAKE FRIENDS
Royal Caribbean's Adventure Ocean Youth Program is available for kiddies on board and the club is split into age groups to ensure that everyone is having a good time with fun activities designed for their age category. Royal babies and royal tots cater for little ones aged 6 months to 36 months. Kids between the ages of 3 and 11 are then split into three groups; Aquanauts, Explorers and Voyagers. The tweens and teens have separate programs which allow them more freedom to choose their activities. From Sitters at Sea to teen discos, Adventure Ocean Youth Program has something for everyone. Your kids can enjoy interactive classes, experiments, themed parties, sports and more when cruising with Royal Caribbean!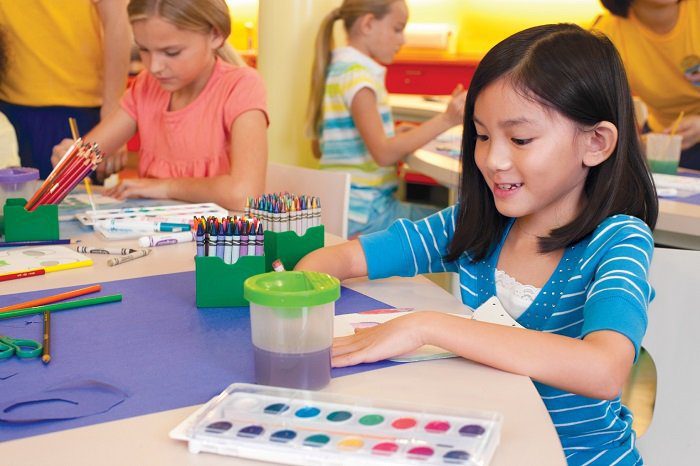 3. THEY CAN MEET THEIR FAVORITE DREAMWORKS CHARACTERS!
The Dreamworks Experience onboard select Royal Caribbean ships will create unforgettable moments for your kiddies! See your favourite Dreamworks characters at meet and greets and even during your meals! If you're sailing on the Allure of the Seas, there is two exclusive shows for the kiddies to enjoy; The Madagascar Aqua Show and the How To Train Your Dragon Ice Show!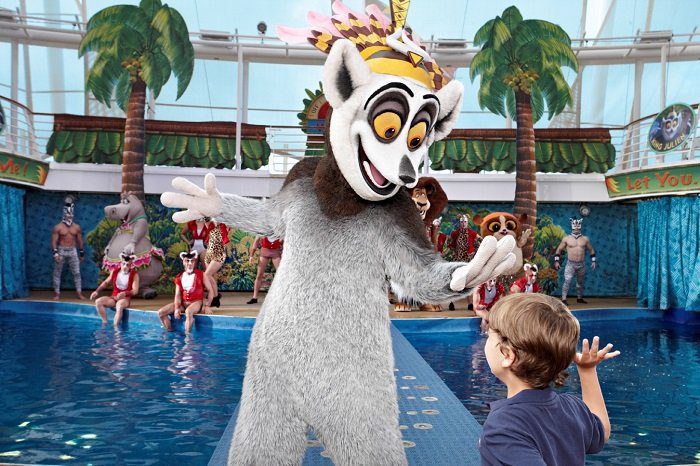 4. THERE'S SO MANY ACTIVITIES!
Royal Caribbean make sure that when you are on board, you will always be entertained. If you love to be active, there is plenty to do! Enjoy a family game of minigolf, have a go at rock climbing or experience weightlessness on the Ripcord by iFly which features on the Quantum Class ships! Some ships also have sports courts so you can play a game of basketball or football! Arcade games are also featured on the ships and they're sure to keep the kids entertained as well.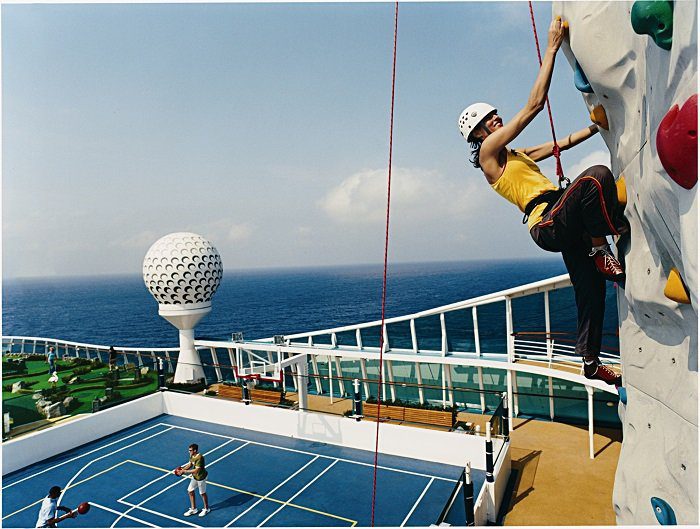 5. THEY CAN CATCH A 3D MOVIE!
Lights, camera, action! If you have spent the day apart, doing different activities, why not spend some quality time together and have a movie night. Grab your popcorn and enjoy a 3D Dreamworks movie in the cinema or watch the latest sporting events under the stars at the outdoor screens.
6. THEY CAN HAVE LOTS OF FUN OFF THE SHIP TOO!
If you think all the fun is on the ship, think again! Royal Caribbean have so many shore excursions, there is something for everyone! For families that love the water, spend your day on shore, off shore! There's snorkeling, surfing, speed boat adventures, water slides, dolphin interactions and so much more to choose from. If you prefer to stay dry, try quad biking, zip lining, horse riding or even exploring the cities and ancient sites that you visit. There really is something to keep everybody in the family happy.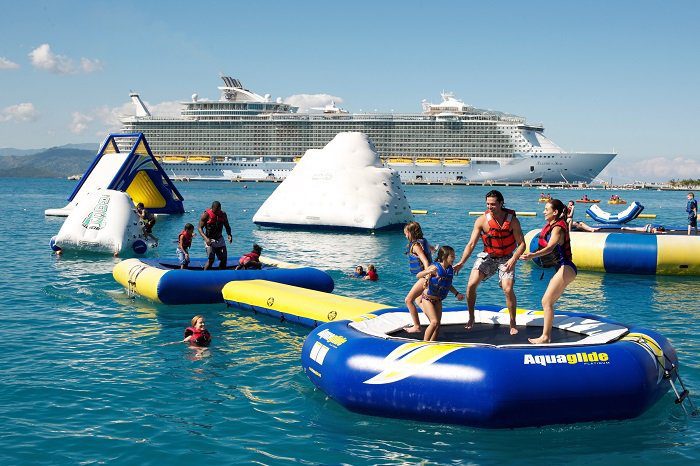 For more information on booking a family Royal Caribbean cruise, call our cruise experts on 01 817 3558 or visit www.cruiseholidays.ie for more information.