The Best Adventure Activities in St. Pete/Clearwater
If you are an adventure loving traveller and you're looking for a sun holiday with a difference, look no further than St. Pete/Clearwater, Florida. Parasail along the stunning coastline, kayak through mangroves or cycle along the 47 mile Pinellas Trail. St. Pete/Clearwater is the perfect destination for those who love the outdoors and who want to experience the best adventure activities on their holiday.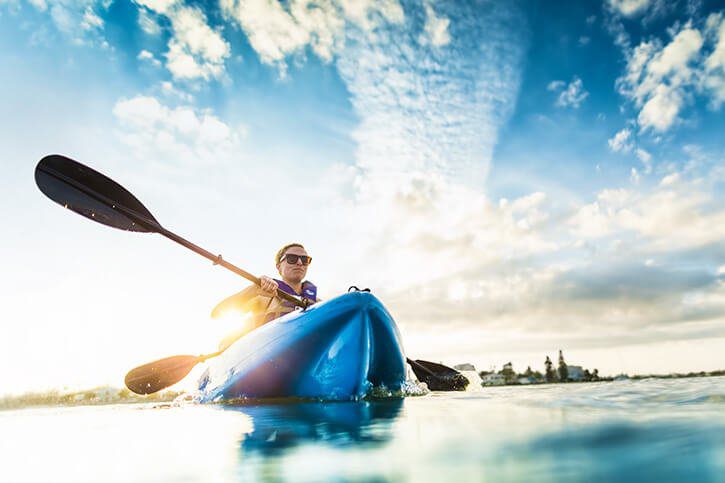 To help you plan a trip to remember to this fantastic destination, we've listed the best activities in St. Pete/Clearwater.
1. JETLEV
Soar above the coastline of St. Pete/Clearwater on an epic adventure like no other. Jetleving is a thrilling water activity that gives you the opportunity to hover over the Gulf Coast by a powered Jetlev. With a supercharged engine shooting you into the sky, this activity is a must for anyone looking to get their adrenaline pumping on their holiday.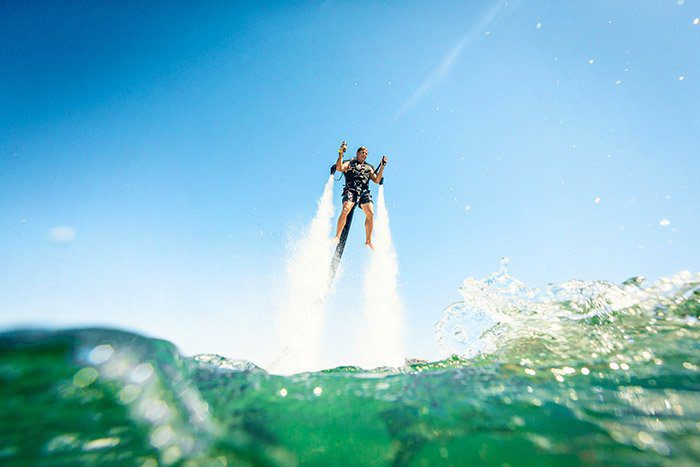 2. EXPLORE THE PINELLAS TRAIL
What better way to be active and to enjoy the St. Pete/Clearwater area than exploring the 47-mile long Pinellas Trail. Stretching from downtown St. Pete to Tarpon Springs, this green-way, built atop an old railroad line, is perfect for walking, running, cycling and even skating.
3. KAYAKING / PADDLE-BOARDING
Home to a calm ocean front and also many waterways, St. Pete/Clearwater is the perfect place to enjoy kayaking and paddle-boarding. Along the 35 miles of uninterrupted coastline you will find many opportunities to rent equipment and more inland, so why not kayak through lush mangrove tunnels.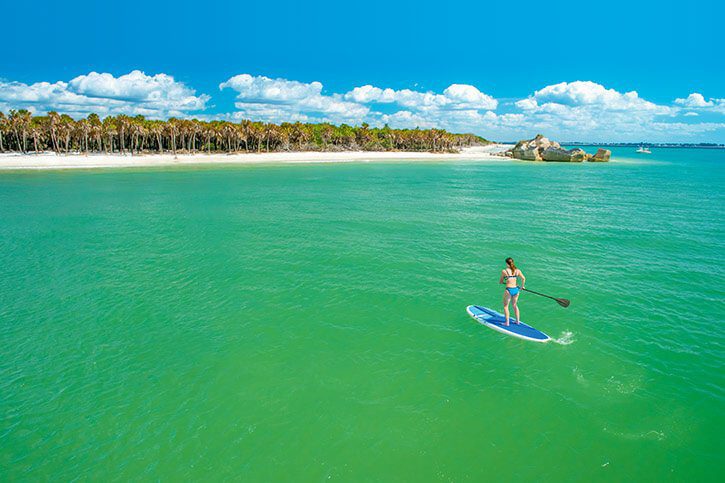 4. FISHING
Fishing in St. Pete/Clearwater is a must. With opportunities both inshore and offshore, there are many ways you can fish, whether you want to fish from a kayak, a bridge or with a spear. And throughout the area, you will find many reputable fishing charters who can take care of a fishing excursion for you. Common fish in St. Pete/Clearwater include snook, redfish, spotted sea trout, grouper and Spanish mackerel.
5. DIVING
St. Pete/Clearwater is home to an artificial reef system that's perfect for those wanting to go diving on their holiday. Majestic and alluring, the reefs feature many forms of marine life, shipwrecks and more. The reefs also offer varying depths and distances from the shoreline and so they have opportunities for divers of all levels.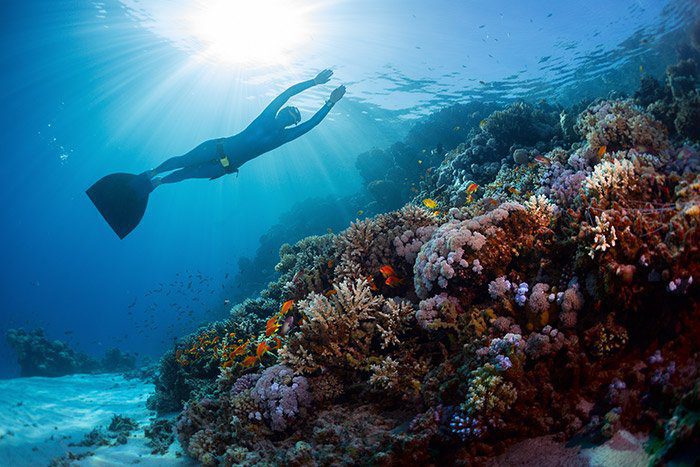 6. INDYCAR RACING
If you're a fan of car racing, visit St. Pete/Clearwater during the Firestone Grand Prix of St. Petersburg for an experience like no other! Enjoy lightning speed races, live music, food trucks or why not try your hand at IndyCar racing with the festival's simulators!
7. SPEEDBOATING
A speed boat adventure in St. Pete/Clearwater is the perfect way to get your pulse racing, so whip through the waves on a thrilling boat tour. Enjoy a fully narrated tour of the area as you drive your own speedboat. Take in the stunning coastline and sights, but make sure you keep your eyes peeled for dolphins, manatees, sea turtles and more on this thrilling adventure.

So there you have it, the best adventure activities in St. Pete/Clearwater, Florida! If you're planning your next holiday and you'd like more information on this fantastic destination and its many excursions, talk to our travel experts today on 01-8173562 or visit our St. Pete/Clearwater destination page here.