The Best National Parks in the U.S.A
There are 58 National Parks in the United States of America and each one is protected by the U.S Government. There's different criteria to be classed as a national park including unusual geographical features, natural beauty and recreational opportunities. To celebrate the National Parks Service Centennial this August, I've put together a few of the most beautiful, unique and exciting national parks in the United States and all of these wonderful parks need to be added to your bucket list.
GRAND CANYON, ARIZONA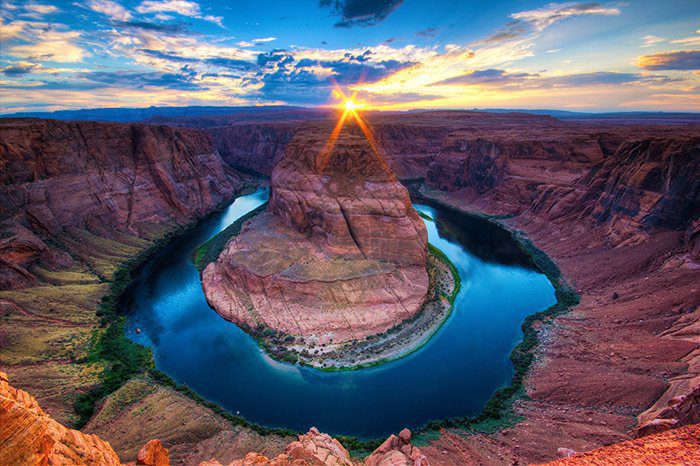 The Grand Canyon tops this list because of it's sheer vastness and beauty. As one of the seven wonders of the World, it draws millions of visitors every year and without a doubt it has to be on your bucket list. Getting to the Grand Canyon is an adventure in it's own right. You can reach the Grand Canyon National Park from the main entrances on the South Rim and the North Rim, and it really doesn't matter what transport you take, you're bound to take in spectacular views! Watch the terrain and landscape change around you from the ground, or glide above by helicopter or plane and see how far you can keep the Colorado River in your sights!
Easily accessible from neighbouring cities such as Las Vegas and Los Angeles, ask us about how you can add the Grand Canyon to your next USA holiday!
Perfect for: The Grand Canyon is perfect for everyone young and old because it offers something for everyone from incredible views and photo opportunities to thrilling whitewater rafting at the bottom of the canyon!
YOSEMITE, CALIFORNIA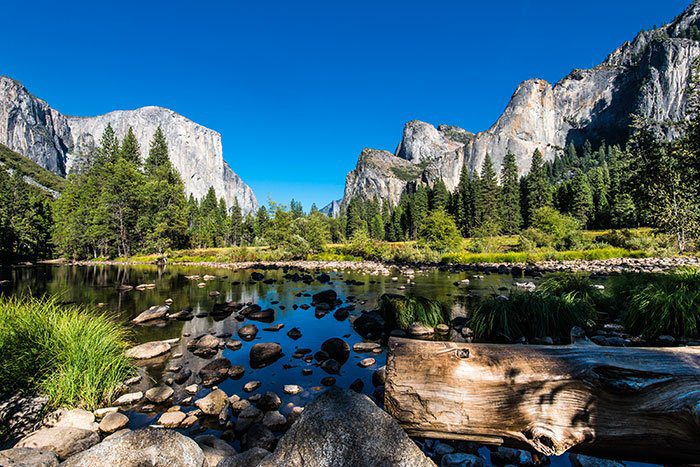 At nearly 1,200 square miles and almost the same size as Rhode Island, Yosemite National Park is famous for its huge plunging waterfalls and massive granite walls of the Valley. Glacier Point is one of the most amazing spots in Yosemite National Park. It houses an outdoor amphitheatre that is used for ranger talks and star gazing tours. Sentinel Dome is situated at 8,122 feet and a hike to the top is Yosemite's easiest way to experience miles of views in every direction. Taft Point is completely different. This spot allows a head-on look at El Capitan and a stomach-dropping view of the Yosemite Valley floor, 3,500 feet below.
Perfect for: Yosemite National Park has something for everyone whether you just want to take in the spectacular views, practice your photography skills or head off on an adventurous hike.
The perfect way to experience Yosemite National Park is on a Fly/Drive holiday. Our tailor-made California road trips can include a stop off at Yosemite on the way to Monterey.
ARCHES NATIONAL PARK, UTAH
Formed nearly 300 million years ago, Arches National Park contains more than 2,000 natural arches – the greatest concentration in the United States. Sitting high above the Colorado River and spanning 76,359 acres, the Arches attracts over 700,000 visitors each year. It's most popular for hiking and camping. One of the best times of day in Arches has to be "magic hour". This refers to sunset when the red rock glows magnificently in the blazing evening sun. It's a sight to behold – a photographers dream. Arches National Park is located in Southeast Utah and its closest major city is Moab in Utah, 5 miles away, and you can take a number of tours from here to the park. Amtrak also offers a service to Grand Junction in Colorado which is 110 miles from the park.
Perfect for: Arches National Park is perfect for all ages and abilities. The hikes are quite easy and can make for a really fun day out for a family with children.
GLACIER BAY, ALASKA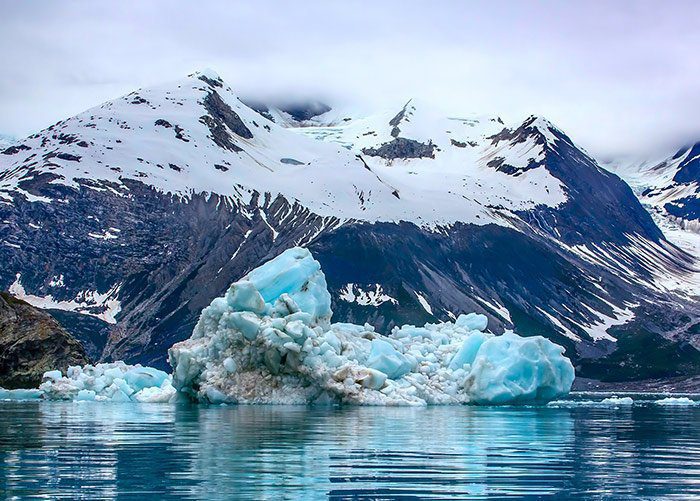 From sea to summit, Glacier Bay offers limitless opportunities for adventure and inspiration. Rugged mountains, deep fjords, magnificent glaciers and an abundance of wildlife make for an absolutely gorgeous sight. If kayaking below these massive glaciers isn't for you, whale watching is certainly something that should be ticked off the bucket list. From humpback whales to minkes and Orcas you're sure to see something special out there. Kids will have a great time trying to spot the biggest whale from the ship deck.
You can get to Glacier Bay by plane or by boat and we recommend spending a night or two in one of the cabins at Glacier Bay Lodge in Gustavus after a cruise or maybe even beforehand. Royal Caribbean and Celebrity Cruises are among the top cruise liners that do Alaskan cruises from major cities such as Vancouver or Seattle, and the Norwegian Pearl will take you on a cruise through Glacier Bay to get up close and personal with these massive glaciers!
Perfect for: Couples, families, wildlife Enthusiasts or anyone with an appreciation for nature and wildlife.
EVERGLADES NATIONAL PARK, FLORIDA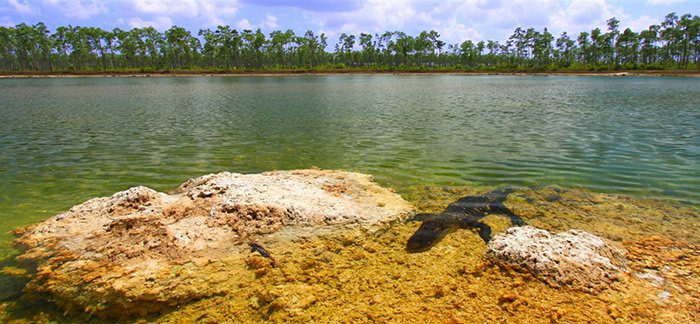 Finally, in at number 5 is the Everglades National Park in Florida. Home to the most diverse selection of flora and fauna in the United States, the Everglades spans around 1.5 million acres of wetlands on the southern tip of Florida. It is a highly protected area as well as a World Heritage Site, but still provides tourists with an amazing opportunity to see rare and endangered species in their natural habitat such as the manatee, American alligator and the Florida panther.
Getting to the Everglades is easy when you're on holidays in Florida. With daily tours from Orlando, St Petes and Miami (to name just a few) an airboat ride through the grasslands or the mangroves will certainly add fun memories to your holiday. Why not be brave and do the night time safari and see how many alligators you can spot in the dark!
Perfect for: The Everglades is perfect for everyone from families with children to thrill-seekers.
If you would like more information about visiting one of these national parks, give us a call on 01-8173562 and we'll be more than happy to help you plan an adventure to remember!