The Best Photography Opportunities in Cape Cod
The Cape Cod region of Massachusetts which is made up of Cape Cod, Martha's Vineyard and Nantucket is a natural beauty. Pristine beaches, beautiful conservation land and blue waters make this area a photographers paradise! If you are looking for the best photography spots in the Cape Cod region, then keep reading. We'll tell you exactly where to go to get that perfect shot!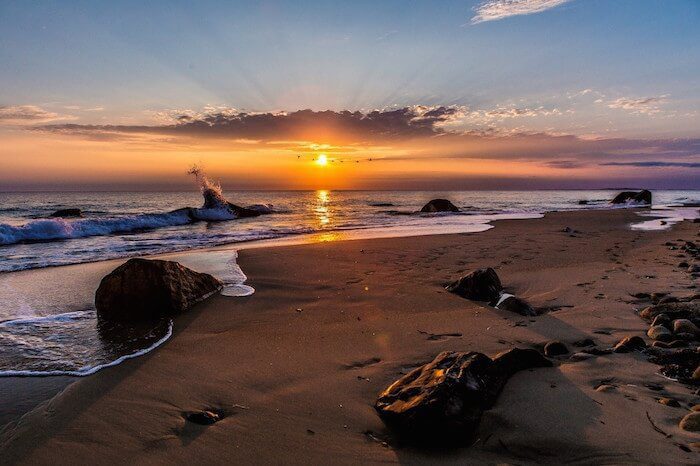 FRIENDS WITH THE ANIMALS
In Nantucket, try whale watching and get an experience you will never forget! This is an incredible experience and a must on any Cape Cod holiday. You'll be delighted when you get a snap of a family of humpback whales leaping out of the water. The family run Shearwater Excursions guarantee sightings and will teach you about all the local whales along the way. Before you leave Nantucket, make sure to see some more wildlife by visiting the Coskata-Coatue Wildlife Refuge. Find deer, raptors and many birds in this beautiful area. With 16 miles of trails through woods and beaches, there will be plenty of opportunities to get the camera out. Get a photograph of the Great Point Lighthouse for an iconic show for an iconic shot of the Cape Cod Region. If you are on a family holiday, don't keep the kids waiting while you take photos. Bring them to the Native Earth Teaching Farm at Martha's Vineyard, where you can get some candid shots of the kids with the animals.
MANMADE KODAK MOMENTS
The Cape Cod Region is full of natural beauty. But there are also some amazing man made scenes that are perfect subjects for a photograph. Cape Cod is known for its lighthouses. Nobska Point Lighthouse, located at the southern tip of Cape Cod, is a perfect example of these lighthouses that look like they belong on a postcard. Explore the region and find your favourite lighthouse. For an amazing shot, wait until sunset and see the colours in the sky. In Nantucket, visit the quaint towns and shoot the cobblestoned streets and traditional shop fronts. For some history, take a trip to the Pilgrim Monument in Provincetown, a feat in architecture. Take a photo outside before you climb 252 feet to the top for an amazing view!
FOR THE ACTIVE PHOTOGRAPHER
If you're looking for adventure as well as a stunning photograph, Cape Cod is the right place for you! A popular activity in Cape Cod is cycling the Cape Cod Rail Trail. As the name suggests, the paved path follows a rail line for 22 miles. There are minimal hills and a variety of scenery along the way. It's the perfect day out for any budding photographer who wants diversity in their photo album. If you have an action camera, maybe try kayaking, or the even more exciting skydiving! You can get some amazing shots from in the water or up in the sky.
Hopefully this post has inspired you to take a trip to this beautiful region of Cape Cod. If you would like to book a holiday to the Cape Cod region of Massachusetts we can help! We can organise your flights, accommodation and car hire so all you have to worry about is getting the perfect photograph! Call 01 817 3535 or visit https://www.touramerica.ie/destination/massachusetts-holidays now!