The Ultimate California Road Trip
Palm trees, rugged coastlines, exciting cities and incredible natural beauty await you in California. California is a dream destination for most and the best way to experience all that it has to offer is on a road trip of a lifetime!
Hitting the open road as you cruise along the Pacific Highway will make you feel like you're starring in a movie and en-route you will get to enjoy an incredible mix of destinations. If you're planning to tick California off your bucket list, check out our sample California road trip itinerary below.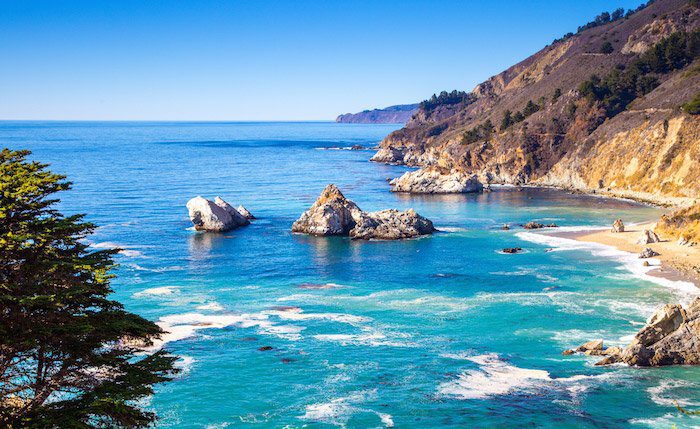 DAY 1-3 SAN FRANCISCO
The best place to start your California fly drive holiday is in the stunning city of San Francisco. San Francisco is a cultural gem. With stunning art galleries, quirky neighbourhoods and a host of exciting attractions, it's a hit with all who visit. During your time in San Francisco, be sure to check out Alcatraz, Union Square, Lombard Street and Sausalito, a quaint town just across the Golden Gate Bridge.
TOP THINGS TO DO AND SEE IN SAN FRANCISCO:
– Alcatraz
– Cycle across the Golden Gate Bridge
– Visit the USA's largest Chinatown
– Go shopping in Union Square
– Ride a Cable Car
– Visit the Painted Ladies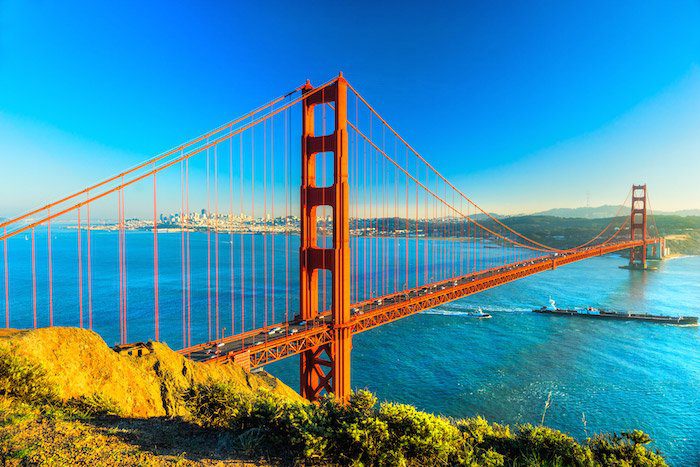 DAY 4-5 SAN FRANCISCO – YOSEMITE NATIONAL PARK
Distance from San Francisco to Yosemite – Approx 3.5 Hours
Yosemite National Park is one of the most stunning National Parks in not only the USA, but the world. Vast landscapes, incredible scenery and year round beauty makes it a favourite for visitors to the state of California. Yosemite is famous for its breathtaking waterfalls, its unusual rock formations, its towering cliffs and its stunning woodland trails.
TOP THINGS TO DO IN YOSEMITE NATIONAL PARK
– Horseback riding
– Hiking
– Rock Climbing
– Fishing
– Rafting
– Photography (Half Dome, Yosemite Falls)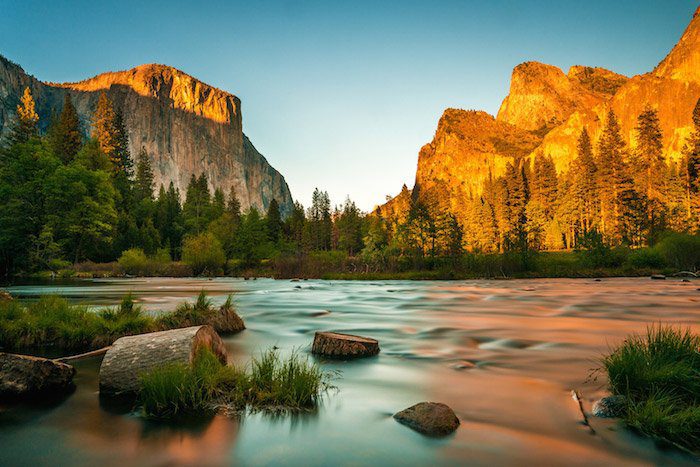 DAY 5-6 YOSEMITE NATIONAL PARK – MONTEREY
Distance from Yosemite to Monterey – Approx 3.5 Hours
Monterey County is a favourite on all California fly drives and a night in the region is a must. Monterey itself is a quaint, picturesque town with cute coffee shops, charming art galleries and a selection of exciting attractions. In the Monterey area, you will also find other pretty towns including Carmel and Pebble Beach.
TOP THINGS TO DO AND SEE IN MONTEREY / CARMEL:
– Monterey Bay Aquarium
– Cannery Row Monterey
– Old Fisherman's Wharf
– Whale Watching Tour
– Point Lobos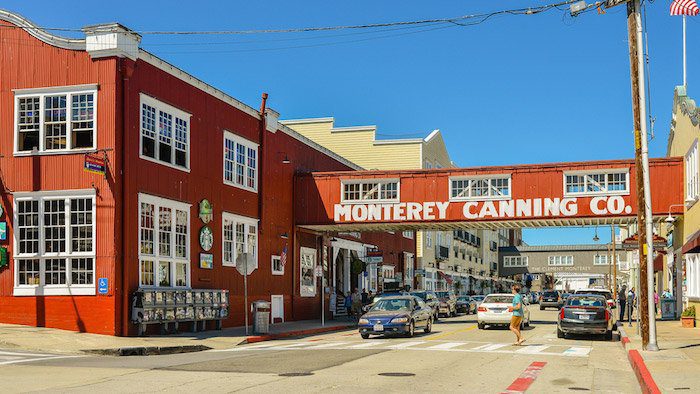 THE BIG SUR As you travel south from the Monterey region, you will drive along the Big Sur. This incredible stretch of road is famous worldwide for its breathtaking beauty. Located at the base of of the Santa Lucia Mountains as they meet the sea, Big Sur is a dream to drive and in the region you can go horseback riding on the beach, you can walk a hiking trail in one of the woodland areas or you can grab a bite to eat in one of the quaint towns.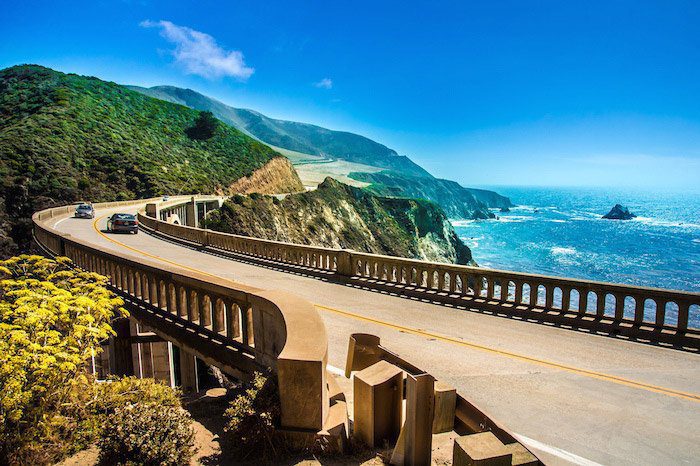 DAY 6-8 MONTEREY – SANTA BARBARA
Distance from Monterey to Santa Barbara – Approx 4 Hours
Santa Barbara is a dream and always a favourite on a California fly drive. Famous for its perfect beach, it's fantastic pier and its palm trees, Santa Barbara is Southern California at its best. Relax in the sunshine, cycle to the marina or enjoy some delicious food, your days in Santa Barbara will be relaxed and laid back, like the city itself.
TOP THINGS TO DO AND SEE IN SANTA BARBARA
– PMission Santa Barbara
– PStearns Wharf
– PSanta Barbara Botanic Garden
– PSanta Barbara Zoo
– PSanta Barbara Museum of Art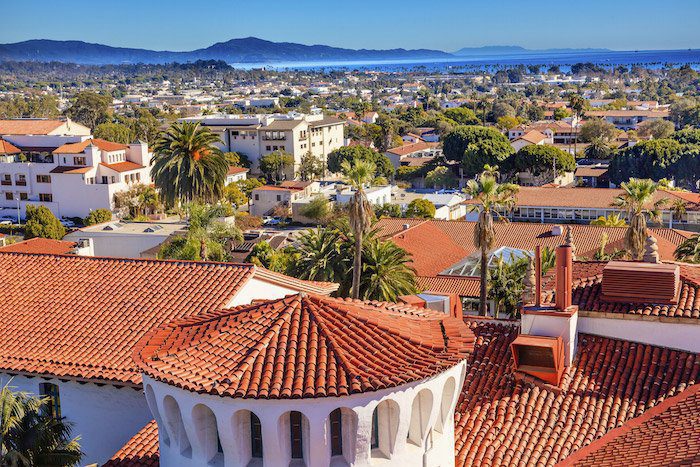 DAY 8-11 SANTA BARBARA – LOS ANGELES Distance from Santa Barbara to Los Angeles – Approx 1.5 Hours
After a fantastic few days in Santa Barbara, you will head south towards the entertainment capital of the world, Los Angeles. Los Angeles is a massive city with so many unique neighbourhoods. For the glitz and glam, head to Hollywood, for a little luxury, head to Beverly Hills and for a laid back beach vibe, head to Santa Monica or Venice Beach. A couple of days in LA is a must as there is some much to see and do in the area.
TOP THINGS TO DO AND SEE IN LOS ANGELES
– PRodeo Drive
– PSanta Monica Pier
– PUniversal Hollywood
– PHollywood Walk of Fame
– PWarner Bros Studio Tour Hollywood
– PGetty Museum
– PDisneyland
– PKnottsberry Farm Theme Park
– PMadame Tussauds Hollywood
– Grammy Museum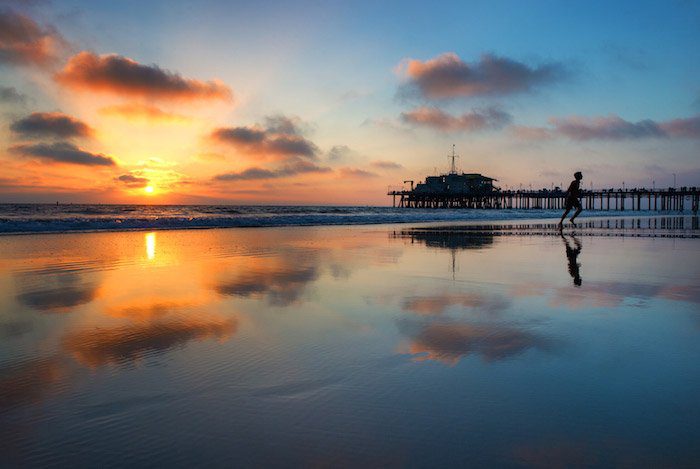 DAY 11-13 LOS ANGELES – SAN DIEGO
Distance from Los Angeles to San Diego – Approx 2 Hours
San Diego, California's second largest city is famous for its 70 miles of beautiful beaches, it's incredible weather and it's fantastic vibe. Enjoy a day out on the water, visit one of the city's exciting theme parks or simply try every restaurant in the Gaslamp Quarter!
TOP THINGS TO DO AND SEE IN SAN DIEGOM
– Balboa Park
– SeaWorld San Diego
– USS Midway Museum
– San Diego Zoo
– Old Town San Diego State Historic Park
– San Diego Air and Space Museum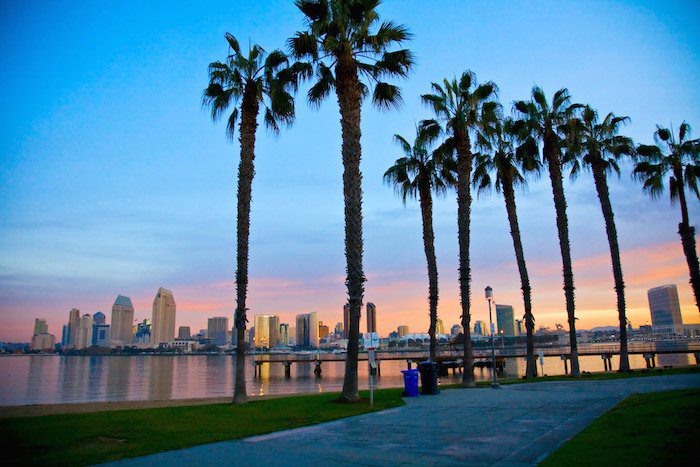 So there you have it, the ultimate California road trip! California really is a bucket list destination for many and if you are planning on travelling to the West Coast, why not see it all in one fantastic fly drive holiday.
We can arrange your flights, hotels and of course your car hire! For a memorable road trip, why not feel the wind through your hair in a convertible or why not go big in an SUV! We have a car to suit everyone's needs. For more information, call our travel experts on 01-8173562 or visit our Alamo car deals page for more information.