The Ultimate Florida Road Trip
Florida is one of the greatest holiday destinations for just about everyone and there are so many places to visit that hitting the open road is the best way to see it all! If you love your holiday at your own pace, then a fly drive is for you! A fly drive holiday gives you the freedom to make your holiday as exciting as you want.
Known as 'The Sunshine State,' Florida has unlimited opportunities to create memories that will last forever. From honeymooners to families to groups, there are theme parks, beaches, museums, outlet malls and much more to keep everyone entertained. We've put together the ultimate Florida road trip to inspire you for your next holiday.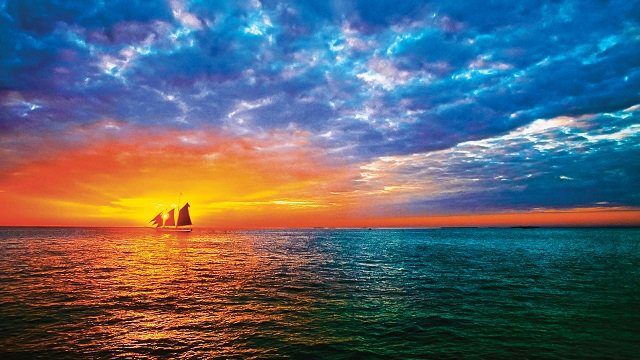 ORLANDO – 5 NIGHTS
There's no better place to start your Florida road trip than in Orlando! We would recommend at least 5 days here to enjoy some of the amazing theme parks Orlando has to offer. Not only that but Orlando is known for its shopping outlets and great restaurants. Make sure to head to the outlet malls on either end of International Drive for a great bargain. If you're looking for a meal with a great atmosphere, Disney Springs or CityWalk is the place to be! Orlando is perfect for anyone who loves non-stop excitement and fun!
TOP THINGS TO DO IN ORLANDO:
– Walt Disney World
– Universal Studios
– Discovery Cove
– Orlando Premium Outlets
– Orlando Eye
– NBA Basketball game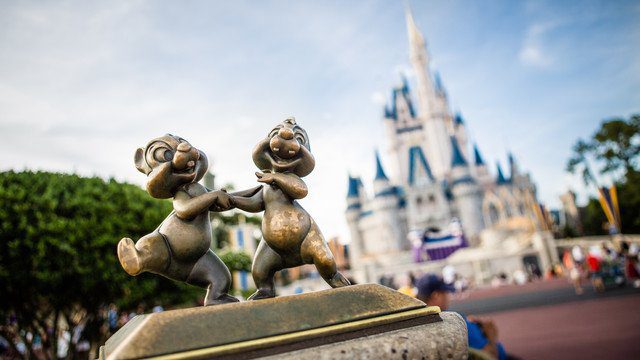 ST. PETERSBURG/CLEARWATER – 3 NIGHTS
Distance from Orlando to St. Petersburg Beach – Approx 2 hours
After all the excitement of Orlando, hit the road and in less than 2 hours, you'll reach St Pete Beach and Clearwater. This beach destination is the perfect place to unwind while still having exciting attractions at your fingertips. Clearwater is also home to the famous Dolphin Winter, which the little ones will know from A Dolphin's Tale and while in the St Pete / Clearwater area, be sure to visit her in the Clearwater Marine Aquarium. After a day full of water sports, fishing, boating and exploring, relax on the white sand beaches and watch the stunning sunsets that the area is so famous for. We think 3 days is just right to get your fill of sand, sun and fun!
TOP THINGS TO DO IN ST. PETE/CLEARWATER:
– Clearwater Marine Aquarium
– Dali Museum
– Starlight sunset cruises
– Beach day in Clearwater
– Paddleboarding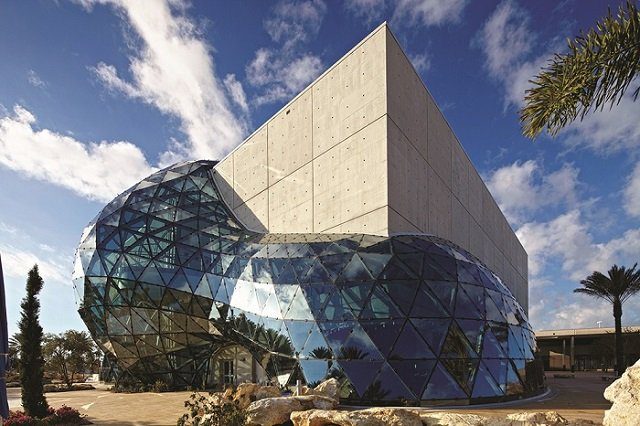 TAMPA
Distance from St. Petersburg Beach to Tampa – Approx 30 minutes Right next to St. Pete/Clearwater is the exciting, vibrant city of Tampa! Exploring the city, discovering museums and racing on roller coasters are just some of the great things you can do in Tampa. Tampa offers so many attractions for families from Dinosaur World to Glazer Children's Museum. But that doesn't mean groups or couples won't find fresh seafood and authentic Spanish cuisine to dine on before hitting the town for a dance! Everyone will find something they love in the amazing destination.
TOP THINGS TO DO IN TAMPA:
– Busch Gardens
– Segway Tour
– Big Cat Rescue
– The Florida Aquarium
– Museum of Science and Industry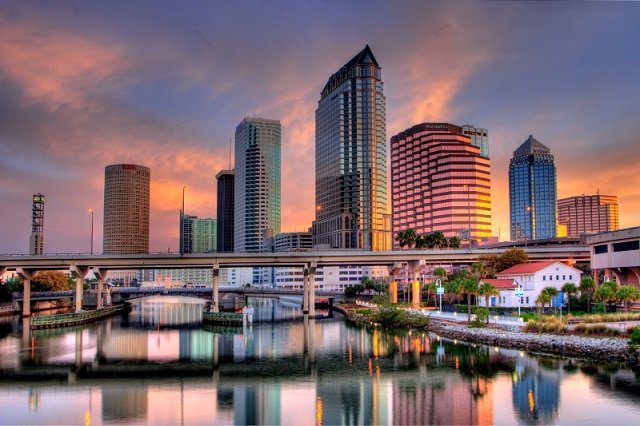 FORT MYERS – 1 NIGHT
Distance from Tampa to Fort Myers – Approx 2 hours
Laid back, hip and in natural undisturbed beauty as far as the eye can see, Fort Myers is a truly special beach destination. Just a two hour drive from Tampa, the piers, waterfront restaurants and uninterrupted sandy coastline make Fort Myers a picturesque paradise.
TOP THINGS TO DO IN FORT MYERS
– Coconut Point Mall
– Beach Movie Theatre
– Naples Zoo
– Imaginarium Hands On Museum
– Edison and Ford Winter Estates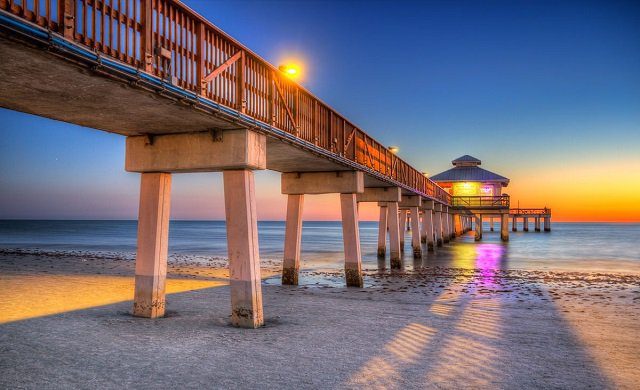 KEY LARGO – 1 NIGHT
Distance from Fort Myers to Key Largo – Approx 3 hours
On your way down to Key West, make sure spend a day or two in Key Largo. Key Largo is all about the water! Restaurants full of seafood, tropical fruits and Caribbean cuisine, are perfectly placed by the beaches with views of the sunset. Sports on the beach, tropical waters and beautiful coastline means there's plenty of choice for your holiday!
TOP THINGS TO DO IN KEY LARGO
– Dolphin watching
– Snorkeling to a ship wreck
– Scuba diving to Christ of the Deep
– Parasailing
– Kayaking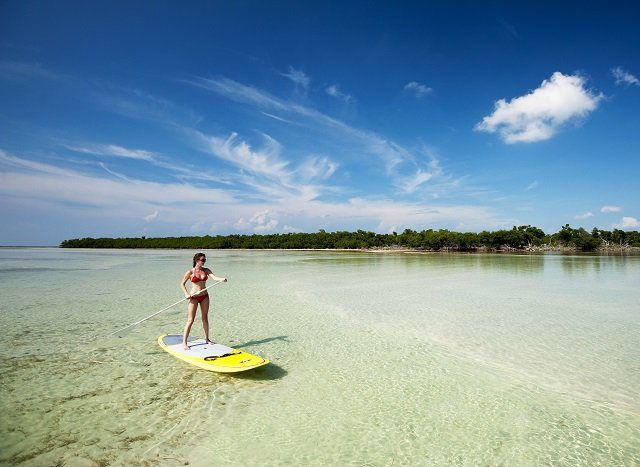 KEY WEST – 3 NIGHTS
TOP THINGS TO DO IN KEY WESTTOP THINGS TO DO IN KEY WEST
Distance from Key Largo to Key West – Approx 2 hours
Just a 2 hour drive away from Key Largo is Key West, the very Southern tip of Florida! The drive between these two great destinations is an attraction in itself! And en-route down to Key West, cruise along the famous Seven Mile Bridge which is an iconic bridge that spans out into open sea for, you guessed it, seven miles!
Key West is full of culture, history and natural beauty. Cuban and Bahamian heritage has inspired amazing dining and nightlife in the area. Culture lovers will feel at home in Key West as there are many museums, galleries and theatres. This is a must do on any Florida fly/drive holiday!
TOP THINGS TO DO IN KEY WEST
– Shopping on Duval Street
– Watching sunsets at Mallory Square
– Key West Shipwreck museum
– Key West Aquarium
MIAMI – 3 NIGHTS
Distance from Key West to Miami – Approx 3.5 hours
Enjoy three hours of fabulous coastal views from Key West to the exciting city of Miami! The last stop on your ultimate road trip has the best of both worlds! It's where cosmopolitan chic meets laid back beach. So whether you're looking to unwind at the end of your trip or you want to end your holiday with a bang, Miami is the place to be!
TOP THINGS TO DO IN MIAMI
– Jungle Island
– Zoo Miami
– Lowe Art Museum
– Venetian Islands
– Miami's Children's Museum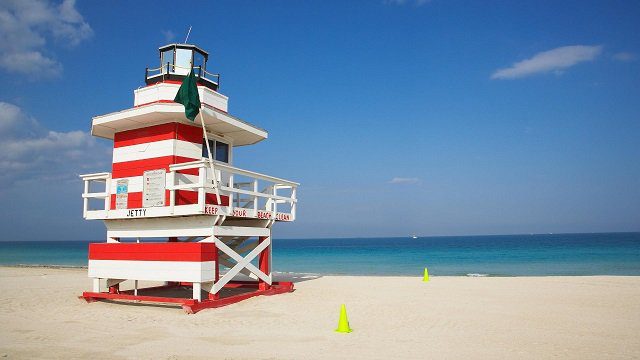 If you are interested in going on the ultimate Florida holiday, we can organise your flights, hotel, car hire and attractions. For more information, call our travel experts on 01-8173562 or visit our Visit Florida page for more information.