The Ultimate Guide to Walt Disney World
Walt Disney World in Orlando is the best destination for fun and excitement. Whether it's your first time visiting or it's practically your second home, we have the perfect guide for your next Disney experience. Our blog highlights the best rides, attractions, and hidden gems in the four different theme parks that make up Disney World. Explore Magic Kingdom, Epcot, Hollywood Studios, and Animal Kingdom; for a truly magical holiday. So read on to learn about them all!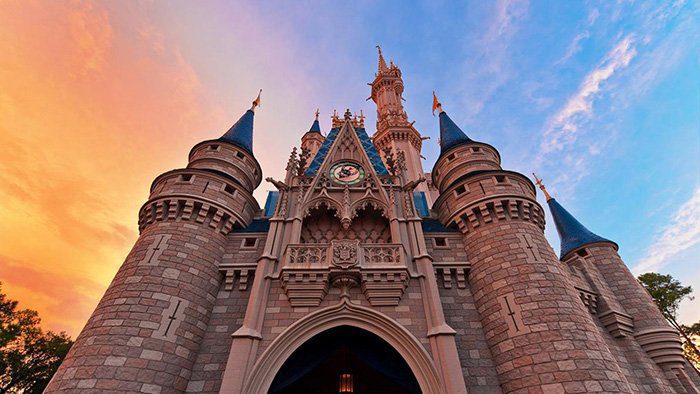 1. MAGIC KINGDOM
MAGIC KINGDOM TOP RIDES AND ATTRACTIONS
Magic Kingdom is known for its incredible array of rides, attractions and of course magic! And, if you're wanting adrenaline pumping fun while there, check out the futuristic themed Space Mountain, the wet and wild Splash Mountain and the classic Big Thunder Mountain Railroad for some brilliant thrills!
If you may not want as many of the heart pounding drops, but all of the excitement, there are some other rides you'll love throughout this wonderful park. It's A Small World is a calming water ride in Fantasyland that also gives you a nice break from the heat. The Haunted Mansion is a huge favourite with great animations and frightening characters and we also recommend Pirates of the Caribbean, a dark water ride that makes you feel like you are living in the movie sailing the high seas with Jack Sparrow. Last but not least, take a ride on the Magic Carpets of Aladdin for a feeling of being in the famous movie from 1992 and who knows, maybe Abu might even join you!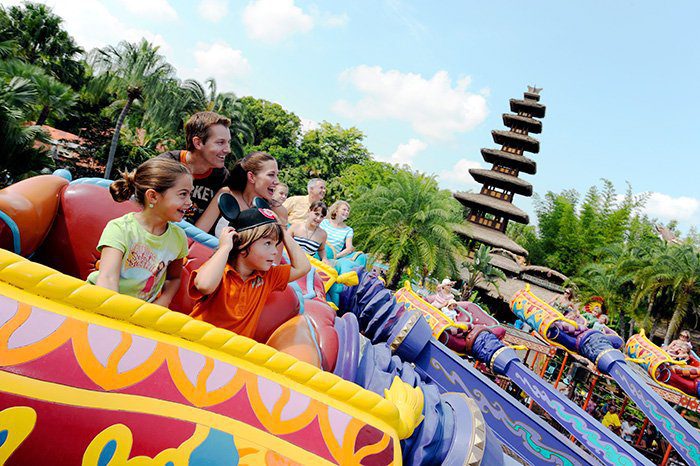 Outside of the thrilling and magical rides, there are plenty of great attractions available. Mickey's Phillarmagic is a 3D movie and musical starring Mickey and some of his best pals that will bring out the inner child in you all.
For the history buffs, the Hall of Presidents may be your favourite attraction yet. With the 43 presidents speaking to you through audio-animatronics it will feel as if you are really among some of America's best leaders!
The most popular attraction would have to be around main street and Cinderella's Castle of course. The Main Street Electrical Parade will dazzle all viewers with the spectacular lights and music, it will surely be an attraction to remember.
Cinderella's Castle holds many classic attractions for guests to enjoy. From the Wishes Fireworks being shot off behind the castle or the fantastic light and sound effects display; everyone will want to go back and see it at least one more time. No matter if you're a history buff or a thrill seeker, the Magic Kingdom will have something for everyone to enjoy!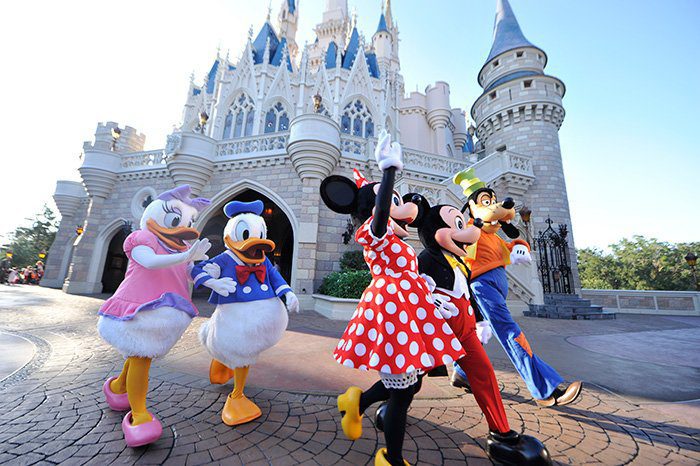 MAGIC KINGDOM HIDDEN GEMS AND TIPS
The Kiss Goodnight is a magical message that is played after the park closes and is Disney's way of saying 'goodbye' to all of their guests. It is accompanied by light and music displayed on Cinderella's Castle and will be an incredibly memorable end to your day at the Magic Kingdom. It is a hidden gem you won't want to miss.
Tom Sawyer's Island in the middle of Frontierland is a great escape from the chaos of the park with forts and caves to explore that will keep everyone entertained.
Jump on the PeopleMover, which is the Tomorrowland transit and enjoy fantastic park views as you cool down from the sun.
If you're celebrating your birthday while in Disney, City Hall will give you a complimentary birthday button to wear on the day!
The family, friends, and imagineer's that helped Walt create Disney have their own window on Main Street. While Walt himself is in the last one on the street looking out upon his Cinderella's Castle and his kingdom. See if you can spot them on your next trip!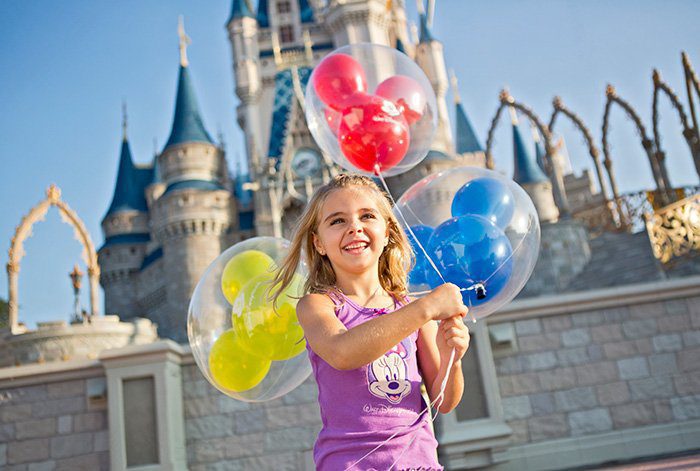 2. EPCOT
EPCOT TOP RIDES AND ATTRACTIONS
Epcot has an incredible selection of rides and attractions which are inspired from cultures around the world. It's an incredible value to experience different nations without having to travel to them. And while there, check out these amazing attractions:
Soarin' Around the World gives you that fantastic worldly perspective. Hop into a hang gliding simulator surrounded by a massive screen and soar through some of the world's most beautiful destinations. We recommend heading to this ride at night for shorter queues that leaves more time for fun.
Ever wanted to live like an astronaut? Mission: SPACE tests out your skills with varying levels of difficulty of activity from the g-force associated with liftoff to going into hyper-sleep. Your little astronaut will want to ride it multiple times.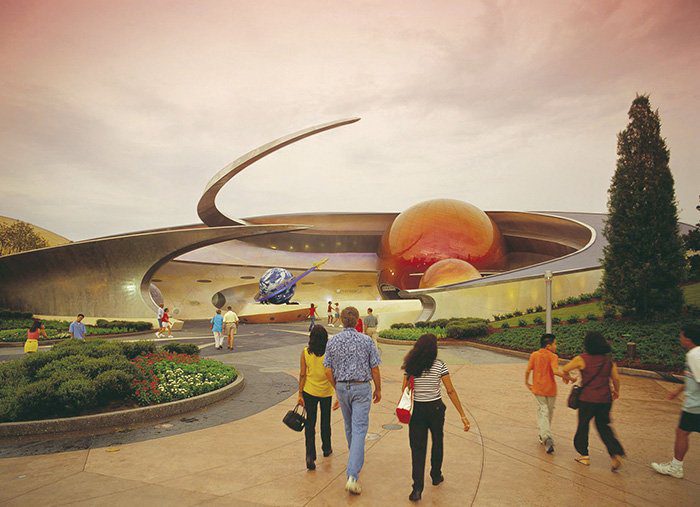 For the history lovers, we have some great rides for you. The American Adventure is an audio animatronic driven production that will let you see into the key moments of American history, an interesting attraction for many!
Spaceship Earth is incredible for the pure fact of being able to go into the Epcot sphere itself. Inside you will go on a ride that depicts the evolution of communication from the printing press to the technology we have today. It will surely be a ride to remember.
Living with Land is a unique ride that combines the traditional Disney style along with the 'edutainment' (education and entertainment) factor. It shows you the past and future techniques for agriculture and human innovation's impact on our world.
For the kids, there is a fantastic selection of rides and attractions! Turtle Talk with Crush is a fan favourite. It's an interactive screen based attraction that mimics being underwater with hilarious content by Crush from Finding Nemo, the adults will probably even enjoy it as well.
The new boat ride in the Norway pavilion is called Frozen Ever After. It makes you feel as if you're really in Arendelle with audio animatronics that brings the characters, like Elsa and Olaf, and the wonderful music to life!
To get your adrenaline pumping check out the popular Test Track. Design your own Simcar to see how it holds up in crazy weather conditions and high speeds. The ride is very interactive, has a cool aesthetic, and is fun for many ages.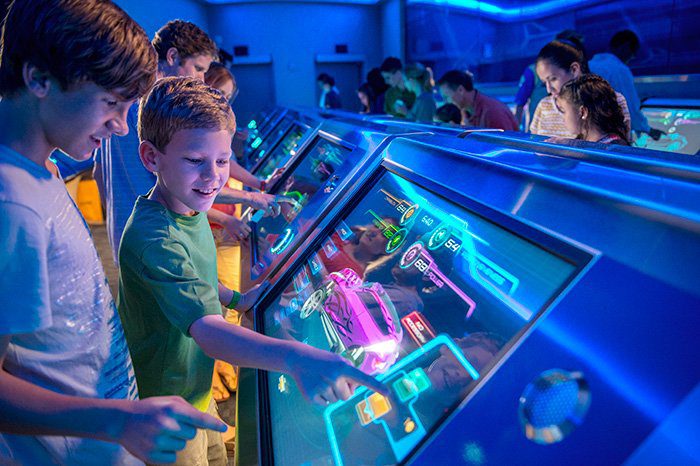 No day is complete at Epcot without seeing the most spectacular IllumiNations fireworks display. It tells the story of the history and future of mankind, the blending of cultures, and combined with a beautiful soundtrack; is a must see attraction at Epcot. Explore various cultures and worlds with Epcot's fabulous rides and attractions that'll make you never want to leave!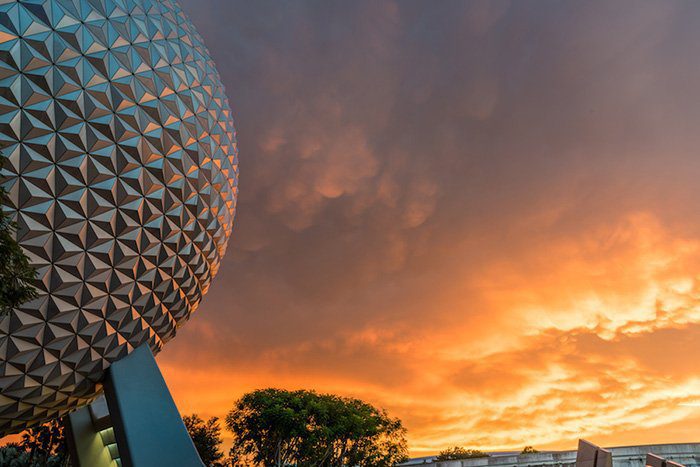 EPCOT HIDDEN GEMS AND TIPS
Hop into Club Cool when the weather gets a little too hot and try unlimited samples of Coca Cola from around the world.
Relax and watch a great acapella performance by the Voices of Liberty. They sing a wide range of songs from the classics to 'Let It Go' from the movie Frozen. They have shows at many different times and are a pre-show to the American Adventure.
Epcot has different areas of the park representing different countries, which makes it an epic international tour. If you're in China, visit the temple as it is acoustically perfect. You can have your own echo brilliantly reflected back to you.
In Germany at the top of the hour, look by the clock as you will see a wooden boy and girl appear. They will do some twirls for you and welcome you to the nation.
Head over to Morocco for short ques and exotic food, the Karamell- Küche in Germany allows you to have your food drenched in caramel, or in the Land Pavilion in Future World eat the freshest food grown on site while in a rotating restaurant.
After a long day at Epcot, when passing the ball make sure to take the right hand path as it twinkles at night. It will make for a great end to a memorable day.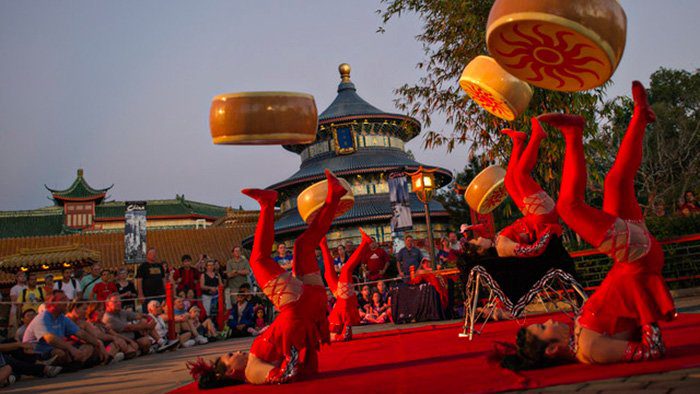 3. HOLLYWOOD STUDIOS
HOLLYWOOD STUDIOS TOP RIDES AND ATTRACTIONS
Hollywood Studios has unique rides and attractions based off of beloved movies and music that will surely make your Disney holiday! If you want to get your adrenaline pumping, there are a couple of great rides within this park to do just that. The Tower of Terror is just like a scene out of the twilight zone. Jump in one of the most terrifying elevators that will give you a great view of the park and randomly drop you 13 flights of stairs making it a thrill seeker's paradise. Feel free to ride as many times as you'd like because the imagineers made sure every ride has a different set of exciting drops so you never know when the drop will come!
Roller-coaster fan? Head over to the classic Rock and Roll Rollercoaster that will take you from 0 to 60 mph in about 3 seconds! The indoor upside down coaster will take you through a neon dream to get to Aerosmith's encore just in time to hear them perform one more song. The ride is a must do if you're a classic rock and roll fan!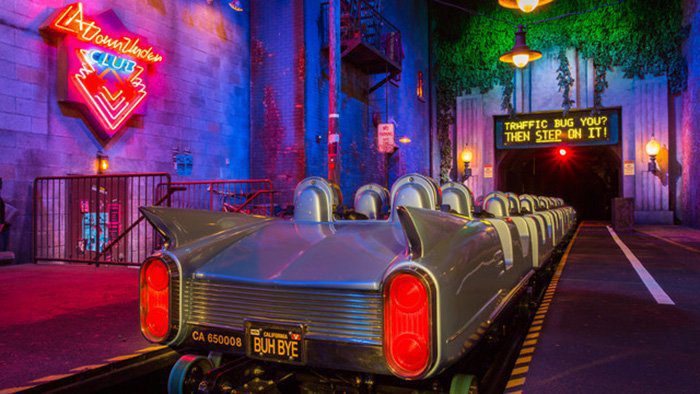 Get the chance of a lifetime and learn from the professional animators at Disney how to draw a famous character with The Magic of Disney Animation. The best part of this interactive attraction? A free souvenir at the end! Grab your adventure partner and go play one of the most popular simulation's within Disney.
Toy Story Mania is an interactive 4D competition based game. Hop aboard rotating vehicles to play classic carnival games based in Andy's Room to accumulate points. The winner will get epic bragging rights and make sure to buy a picture of you and your teammate on this fantastic ride.
Jump into hyperspace and weave through galaxy planets in the 3D Star Tours Simulation. Motion coordinates with sounds and lighting for the ultimate space experience. There are different levels of difficulty for every Star Wars fan to enjoy the ride. Any true Star Wars fan will want to go more than once, but don't worry because no two rides are the same!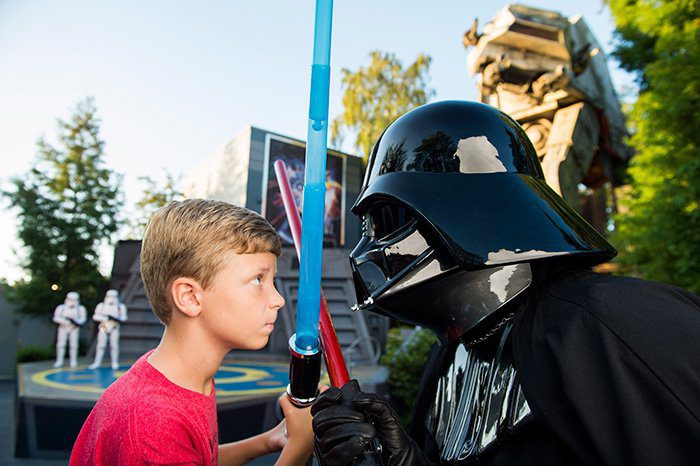 Feeling hot? Take a break and cool off in some air conditioning with the spectacular Muppet 3D Vision performance. Go to one of the park's most impressive 500 person auditorium to see live action characters bring the Muppet's to the stage for a wonderful attraction. For any movie lover, the Great Movie Ride is the perfect attraction to see while you're in the park. Head to the replica Chinese Theater in Hollywood to experience animatronic figures, movie clips, and live actors bring your favourite classics, like Casablanca, to life! The perfect ending to any day in Hollywood Studios would be the memorable Fantasmic show! The dancing water show paired with fantastic music will feature your favourite Disney villains and heroes in an epic battle. The first rows are splash zones in case you need to cool off and make sure to buy some merchandise there because it glows to sync with the performance. You cannot go wrong in Hollywood Studios because of all the fantastic rides and attractions offered!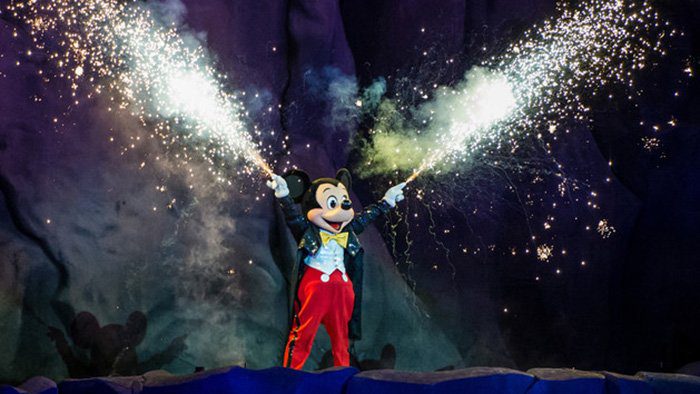 HOLLYWOOD STUDIOS HIDDEN GEMS AND TIPS
Characterpalooza is Disney's ultimate secret. It is an unpublished character meet and greet that occurs on any day ,Fantasmic is performed during the hours of 4 and 7 pm. It only happens for about 20 minutes, but it is your best chance to meet extremely rare characters that aren't in any other parks.
Ask you walk towards the Indiana Jones Stunt Spectacular there is an excavation site on the left hand side. A rope is within reaching distance and is labeled not to pull it, yet the 'not' is crossed out. Pull the rope to see what will happen next.
From the famous movie, Singing in the Rain, the lamppost Gene Kelly danced about is in the park. Most people don't know there is a black rubber pad directly underneath. Have someone take your photo as you step on the pad because it will actually start raining on you. You can feel exactly like Gene Kelly with this gem!
When the imagineer's were building the Tower of Terror they knew it would be seen from Morocco, giving it the pink hue and intriguing architecture seen today to blend in. If you're looking to skip the queue, when at the tower if there is a 13 minute wait it really means there is no line.
Head over to the Sci Fi Drive in Theater, for a truly unique Disney experience. Jump back in time to the 1930's while watching a classic movie and eating delicious food.
Looking for the ultimate hidden Mickey? When originally built in the central hub, there is a fading Mickey, but it is one of the best out of all the parks.
Interested in Walt's life and career? Experience one of the best depictions of his life and success during 'One Man's Dream' allowing you to fully appreciate Walt himself and the incredible Disney Parks he created.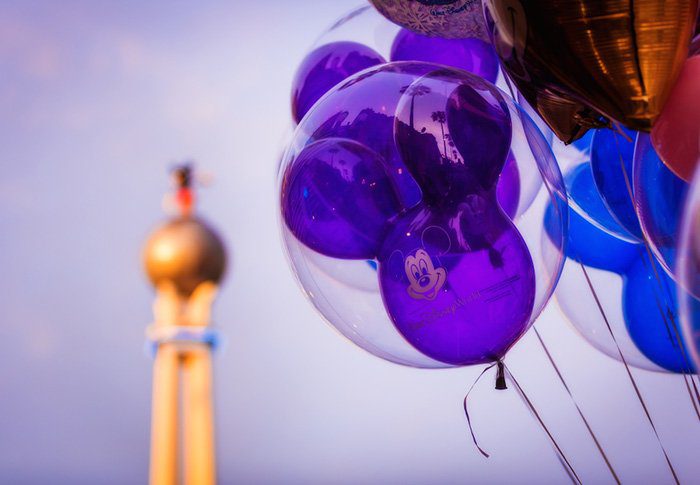 4. ANIMAL KINGDOM
ANIMAL KINGDOM TOP RIDES AND ATTRACTIONS
Animal Kingdom has some of the most wild rides and attractions, making it hard to experience it anywhere else! The park is known for their great wildlife so there are attractions galore themed around this. The Kilimanjaro Safari will let you see animals in their natural habitats with tour guides who are very knowledgeable and passionate about the park itself. Maharajah Jungle Trek has very similar qualities, but is based in a themed part of the park that has the aesthetic of thousand year old ruins based on traditional Asian culture.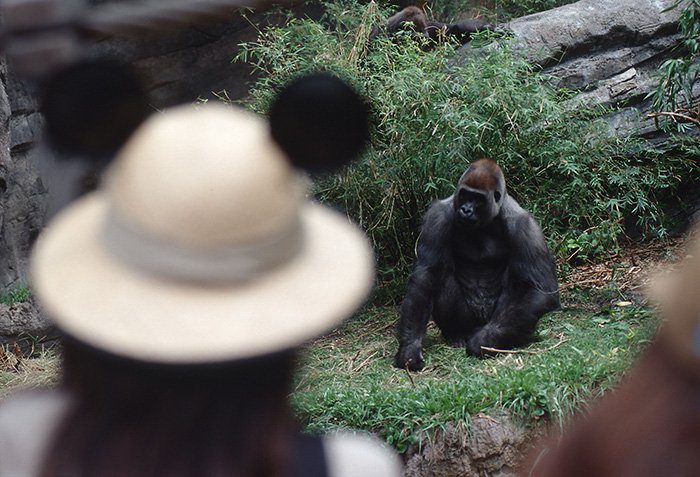 Climb aboard a banshee and soar through the Avatar Flight of Passage for an incredible simulation experience. Feel the wind, ocean spray, and smell the scents to feel as if you are actually in the movie.
If you're looking to relax and watch a great musical, Animal Kingdom has some good options for you. Check out the Festival of Lion King featuring acrobats, singers, and vibrant costumes for the performance that makes your entire holiday. If you're more of a Finding Nemo fan the musical is equally as good. There are fantastic human performers paired with unique puppets to recreate a condensed version that will rival the movie. You can't go wrong with either or maybe even both! Head over to the outdoor amphitheatre to see Flights of Wonder, a fabulous combination of Disney entertainment along with wildlife. The performance is an exotic bird 'stunt' show that incorporates intelligent comedy with a great conservationist message; embodying the true spirit of the park.
Looking for a thrilling roller coaster? The Everest Expedition has to be one of the top theme coaster's out of all the Disney Parks. The attention to detail, design, and props will blow you away. Don't forget to put your hands up when the Yeti comes around because the coaster will fly you backwards as well!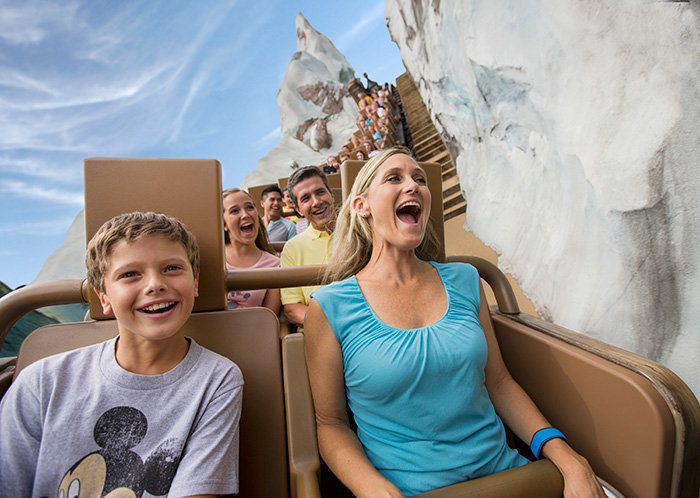 The best way to end an epic day at the Animal Kingdom would be watching the Tree of Life light up during the Tree of Life Awakenings. It will bring the entire park together and capture the essence of the Animal Kingdom.
ANIMAL KINGDOM HIDDEN GEMS
Skip the long queue at the main entrance and head to the rear entrance of the gift shop in the Rainforest Cafe to start having fun earlier.Get to the park 30 minutes before opening and the characters will let you in early to be dazzled by a morning welcome in front of the Tree of Life from Mickey and friends.
The Tree of Life has over 300 animals carved into it along with the gorgeous bend and twists of the branches; it's meant to capture the perfect balance of animal and life. Try and find the secret pathways around the Tree of Life for incredible views, no lines, and gorgeous wildlife animals.
DiVine, on the way from Africa to Asia, is an enchanting woman on stilts who blends into the trees and foliage in a mesmerizing way. She will not sign autographs or speak with you, but feel free to take a picture and look out for her next time!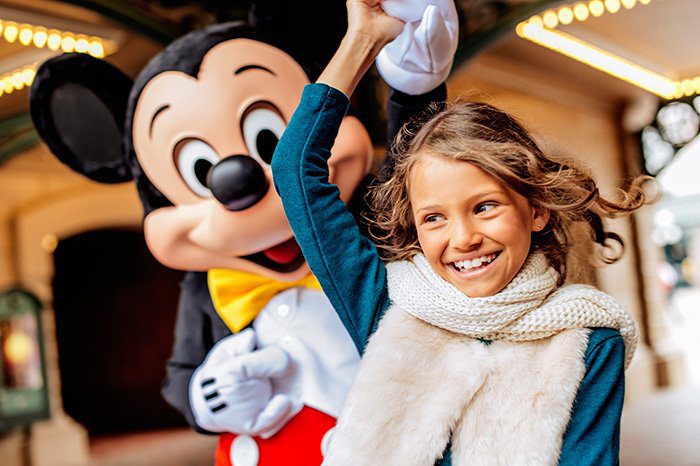 Walt Disney World has so much to offer guests from hidden gems to fun filled attractions and rides. And, if you're planning a trip to Orlando, pre-book your passes for the best value HERE passes for the best value here or call our travel experts on 01 8173535.