Things to do in St. Pete/Clearwater, Florida
The beaches of St. Pete/Clearwater are just a short drive from Orlando and they are the perfect beach getaway after a busy week or two in the theme parks. With so much to do throughout the area of St. Pete/Clearwater, you will never be bored! Whether you enjoy relaxing in the sun on award-winning beaches, or trying out local attractions and nature reverses, the choice of activities available for families and couples to enjoy are endless. To help you plan an amazing trip, here are some of our recommended things to do in St. Pete/Clearwater, Florida!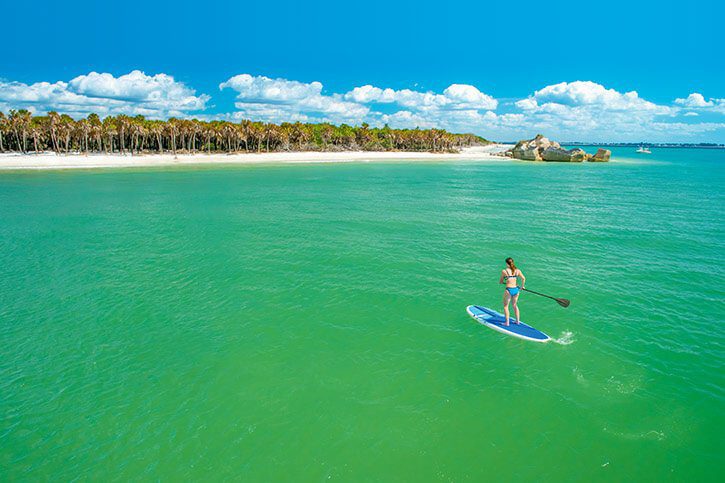 FAMILY-FOCUSED FUN
St. Pete/Clearwater truly is a family-friendly destination. Some of our favorite family focused attractions include the following!
CLEARWATER MARINE AQUARIUM
The Clearwater Marine Aquarium is a rescue center which is home to Winter the Dolphin, star of the Dolphin Tale movies! At the aquarium you can meet Winter and discover and learn about her rescue, as well as other exciting and educational sea creatures.
PIRATE CRUISE ADVENTURE
Ahoy Maties! Set sail on a pirate adventure and cruise along the St. Pete/Clearwater coastline to spot treasure! With the captain of the ship leading the way, you'll have the opportunity to enjoy pirate-themed fun on this unique tour. It's perfect for the little ones! Arrrgggghhh!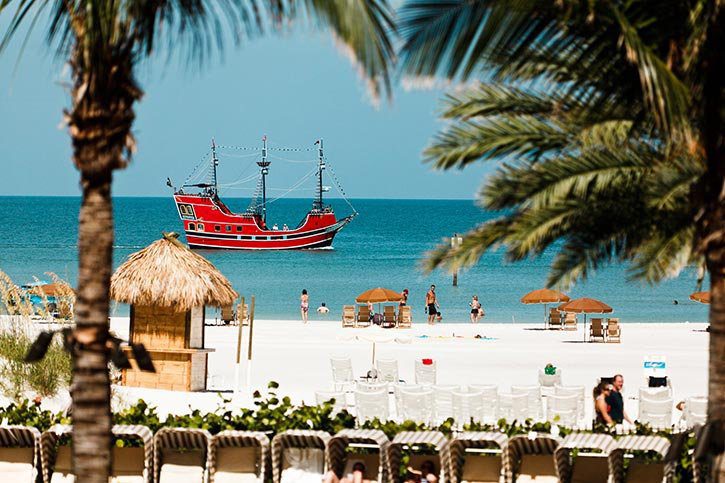 DOLPHIN RACER
The Dolphin Racer is an exciting speedboat tour that will take your breath away! Speed along the stunning coastline of St. Pete/Clearwater and spot bottle-nose dolphins in the water! This is a really exciting tour that is a must do.
ENJOY THE WATER
St. Pete/Clearwater is all about the water. Located on the Gulf of Mexico, and with inland waterways throughout, St. Pete/Clearwater offers an abundance of water sports and activities for you to enjoy. With 35 miles of uninterrupted coastline and stunning inland waterways, we highly recommend you try kayaking and paddle-boarding during your time in St. Pete/Clearwater. The waterways and ocean front are home to calm waters, which allows for perfect conditions for these types of water-sports. If you'd like to try something more daring, why not soar above the coast on a Jetlev? This supercharged experience gives you the chance to shoot above the coastline from the water for views like no other! Or, if you prefer to dive below the surface of the Gulf, there are an abundance of diving opportunities throughout the destination.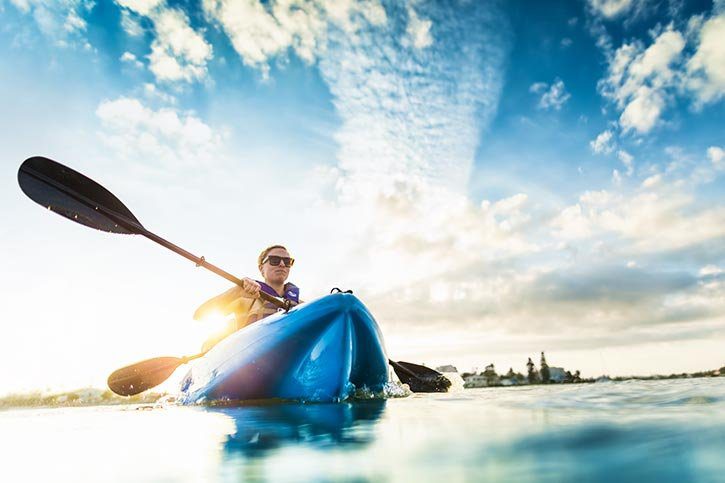 HIKING AND BIKING
Not many realise, but St. Pete/Clearwater is home to fantastic nature preserves and biking trails. If you fancy a hike on your trip, be sure to head to the Boyd Hill Nature Preserve, which runs along the Lake Maggiore shoreline. Explore willow marshes, sand pine scrubs, pine flat-woods and more. If biking is on your agenda, check out the Pinellas Trail, a linear park trail which is built upon an old railroad and that offers fantastic routes which are family friendly.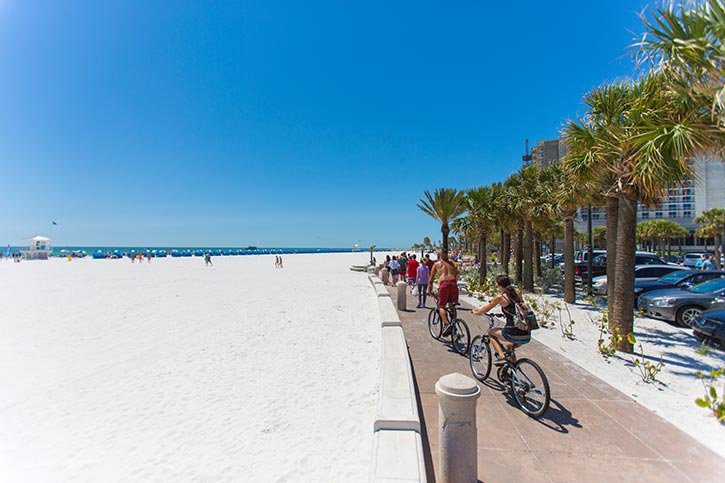 EXPLORE THE LOCAL COMMUNITIES
Throughout the St. Pete/Clearwater area there are 26 local communities that you can explore and enjoy. The first of our recommended communities is Tarpon Springs. Tarpon Springs is a Greek community and when you visit, it truly feels like you're not in Florida anymore! The sponge capital of the world, Tarpon Springs is home to gorgeous Greek stores, sponge stores and also amazing Greek restaurants. Another favorite of ours is Dunedin, this Scottish community is home to seven craft breweries, all of which are 10 minutes apart by foot! Treasure Island is home to white sugar sand beaches and warm gulf waters, it is also the perfect spot to catch a fiery Florida sunset!
EXPLORE DOWNTOWN ST. PETE
Downtown St. Pete is a must see! Home to fantastic restaurants, plenty of Instagrammable spots and lots of cultural attractions, there is so much to see and do. Some of our highlights include the Dali Museum which is home to the largest collection of Salvador Dali's artwork outside of Spain, it is a real must see. Another amazing stop is the Chihuly Collection and the Morean Arts Centre, at this brilliant attraction you can explore some of Dale Chihuly's best work and even watch a glass-blowing procedure! The Downtown area is also home to dozens of wall mural's and art, which are perfect for those selfies.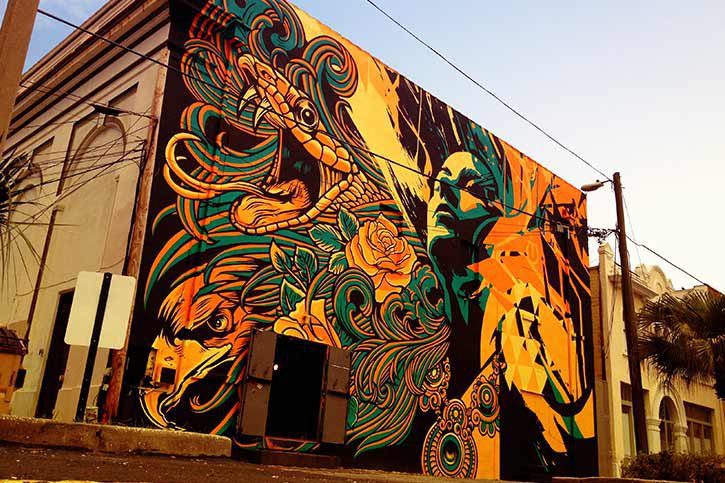 It is impossible to fit all of the wonderful things to do in St. Pete/Clearwater into one blog post but we hope the above helps you plan your next amazing holiday! If you would like more information on holidays to St. Pete/Clearwater, you can contact our award-winning Travel Experts on 01-8173562 or via the contact from below.