Three MSC Cruise Ships Coming Soon
MSC Cruises offer a unique cruise experience with exciting destinations, luxurious staterooms and outstanding dining and entertainment. On board an MSC cruise, every inch of the ship is beautifully designed. Some ships, such as the MSC Divina and the MSC Preziosa, are fitted with a Swarovski Crystal staircase, with each step costing €10,000! From the moment you step on board, you will be immersed in elegant design, exciting excursions and spectacular shows! To top it all, the service on board is set to a very high standard, and you very quickly get to know the MSC team on you ship. MSC Cruises are constantly moving forward and they are proving that with their new ships joining their fleet.
A dozen modern cruise ships are currently sailing to destinations around the world and they have 3 new amazing ships on the way in the next few years. Check out the 3 newest additions to the MSC fleet, coming soon!
MSC MERAVIGLIA
The launch of MSC Meraviglia will be the birth of a new class of ship to MSC Cruises. MSC Meraviglia class ships will bring state of the art technology, design and entertainment to the high seas. Up to 5,700 guests will be able to enjoy panoramic views, amusement parks with connecting aqua parks and new dining opportunities. The highlight of this amazing ship will be its 'digital sky' above the indoor promenade. Enjoy a meal or drink while the 480 metre squared LED screen comes alive with shooting stars, sunrises, sunsets and meteor showers, depending on the time of day! MSC's top end cruise experience, Yacht Club, will also be expanded on Meraviglia to offer even more luxury recreation, dining and entertainment.
If you love to keep fit and healthy on your holidays, MSC Meraviglia is the perfect ship to be on board. MSC's new Wellness Experience will be available to guests from its launch in 2017. If you choose the Wellness Experience you can choose from active excursions, wellness menus and onboard personal sports programmes exclusive to Wellness Experience guests. Meraviglia will be the first of MSCs newest ships, arriving in June 2017.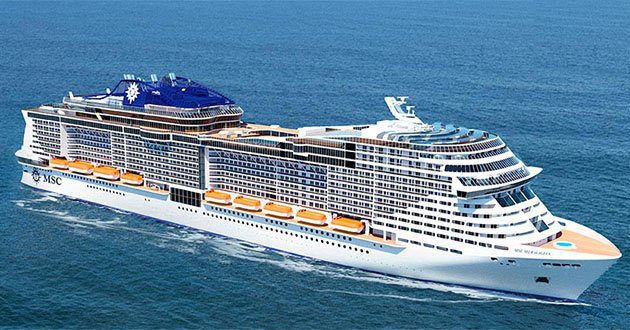 MSC SEASIDE AND MSC SEAVIEW
MSC's Seaside class is all about bringing you closer to the sea! The first two ships of this class, MSC Seaside and MSC Seaview, will have breathtaking views of the ocean from every angle. From its open planned design to the first ever low deck pool on a cruise, guests on board will feel closer to the sea than ever before. Both of these amazing ships will feature the Waterfront Promenade, unique to MSC. This promenade will wrap around the entire ship giving guests endless opportunities to shop, dine and relax in the sunshine. MSC Seaside, whose design is reflective of the Miami beach front, will also include a 'never before seen' interactive aqua park on board. Interactive games combined with water slides will bring this aqua park to a whole new level. MSC Seaside will be arriving Christmas time 2017, while MSC Seaview will hit the high seas in Summer 2018.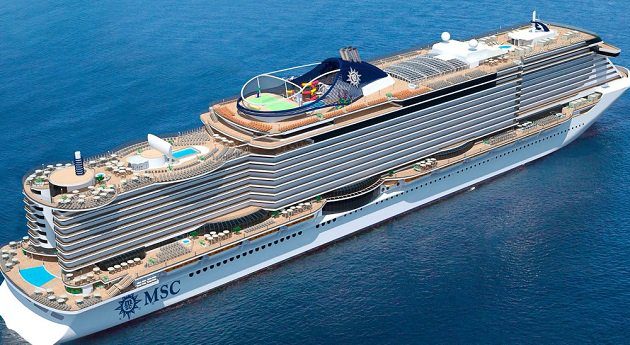 These fantastic cruises are all available to be booked now and if you would like to be one of the first to experience these ships, call our cruise experts on 01 8173562 or visit http://www.cruiseholidays.ie/cruiseline/msc-cruises