Top 10 Things You Must Do in LEGOLAND
LEGOland is a family-friendly theme park located just a short hour's drive from Orlando and is the perfect addition to your Orlando holiday. With more than 50 rides, shows and attractions and even a Water Park there is sure to be something for everyone!
If you're planning a visit to Orlando, you have to add a trip to LEGOland to your holiday itinerary, to help we've rounded up the 10 things you must do at LEGOland so be sure to add them to your list!
1. LEGOLAND WATERPARK
Slide, splash and build your way to fun at LEGOland Water Park. From the LEGO® wave pool to the Build-A-Raft lazy river, tube slides, body slides and interactive water-play structures -Joker Soaker and DUPLO®Safari – there is something for big and little kids to enjoy!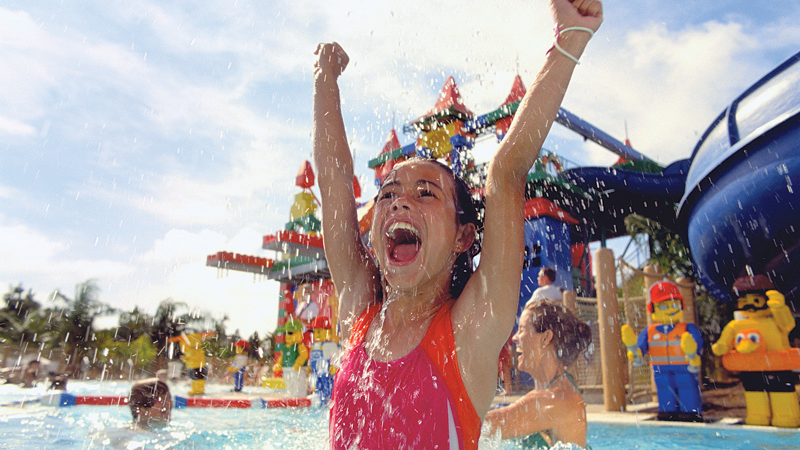 2. PIRATES' COVE
Help defeat Captain Brickbeard and his pirate gang in our water-ski live-action show at the Pirates' Cove stadium. Watch the action-packed show filled with water skis, jet skis, boats and baddies – a swashbuckling adventure at Pirates' Cove.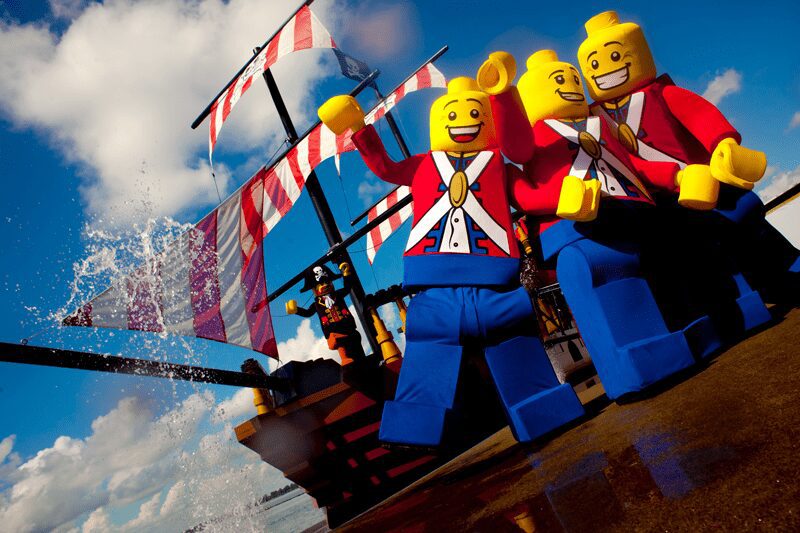 3. THE GREAT LEGO RACE
The exciting new attraction combines roller coaster thrills with virtual reality (VR) technology for an exciting race against LEGO minifigures. So put on your virtual reality headsets and experience the animated action from every direction while riding the roller coaster! It will be an experience like no other, Who's excited to try it!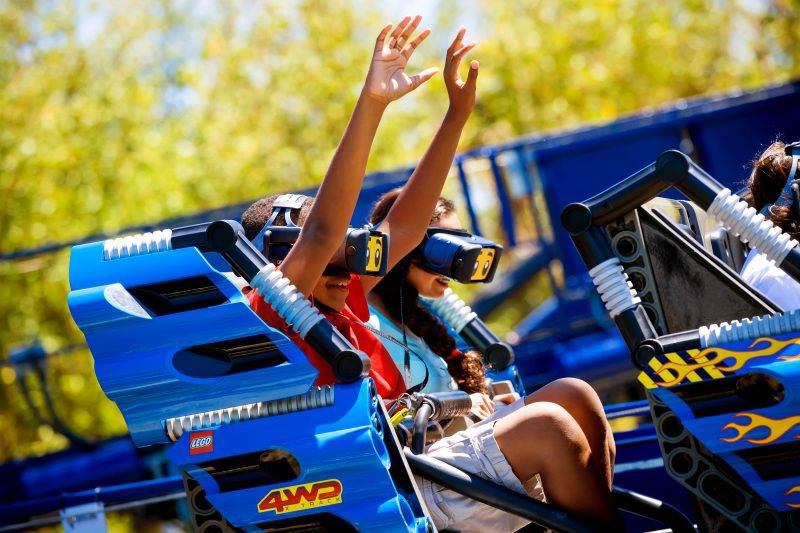 4. IMAGINATION ZONE
As you step through one of two brightly coloured doorways, enter a curving corridor themed to the iconic LEGO® brick. The Imagination Zone is the perfect place for kids to discover endless ways to design, build and decorate the walls with all their lego creations! Visit the Hero Factory, Build and Test, Lego Mindstorms, and WB Games Zone, where you get a chance to build a working product out of Legos, and test it in "real-world" situations.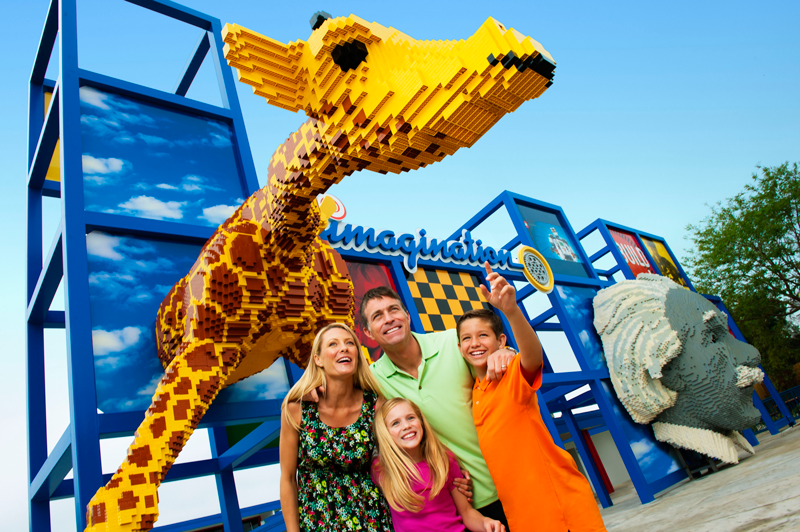 5. BUILDING ZONE
Test your design and engineering skills by building the tallest earthquake-proof tower or create the house of your dreams. Whatever you can imagine, make it real with a huge assortment of loose LEGO® bricks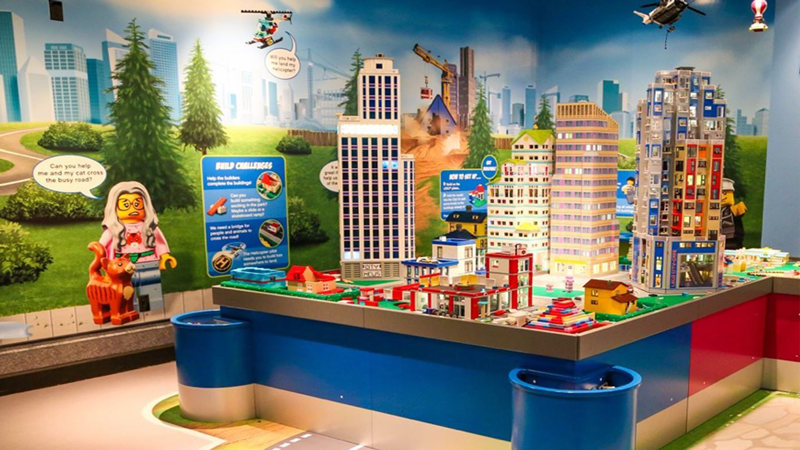 6. FORD JR. DRIVING SCHOOL
It's time for the kids to take control of the wheel and earn their own LEGOland driver's license. Kids get behind the wheel of an electric car around spin around a realistic course encountering traffic lights, roundabouts and other drivers, at this pint-sized driving school course.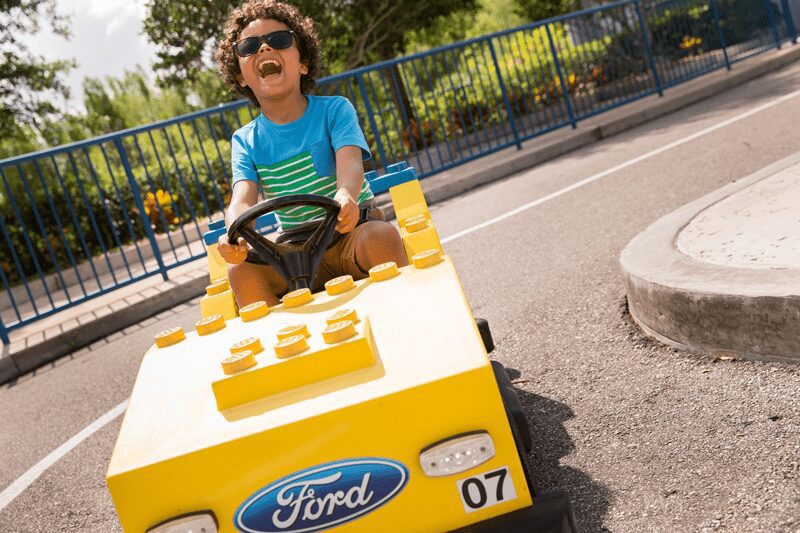 7. THE DRAGON ROLLER COASTER
Have a roaring good time as you conquer the twists and turns of this indoor/outdoor steel roller coaster where it's all about fun, and there's nothing to fear! Feel the breath of the dragon on your face as while exploring life within the enchanted LEGOLAND® Florida Resort Castle.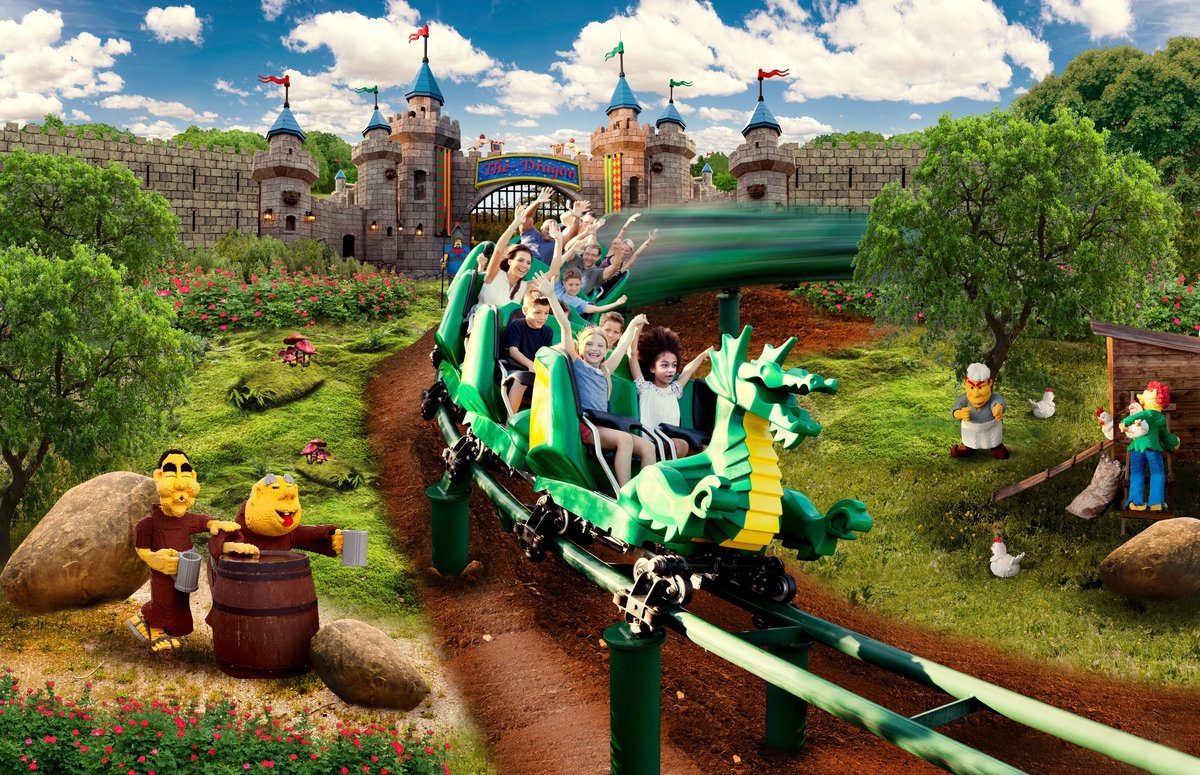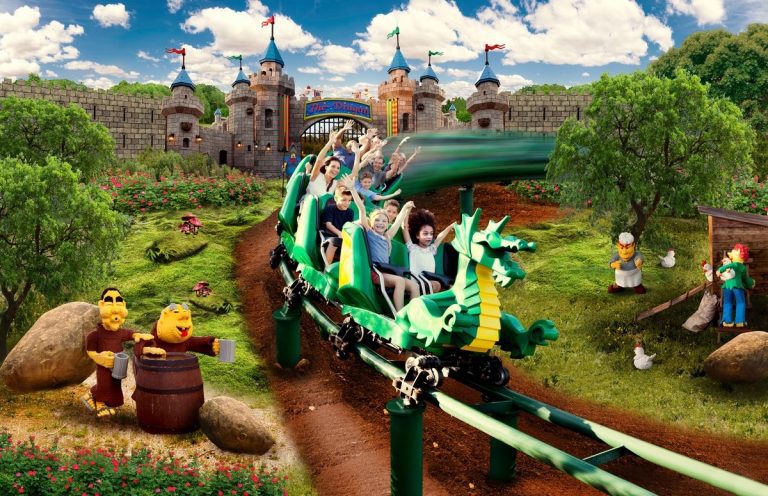 8. THE LOST KINGDOM ADVENTURE
Take a trip into ancient times on The Lost Kingdom Adventure! This interactive ride gives you a chance to battle skeletons for the ultimate treasure! When the time comes for you to make your fight for the treasure, you climb aboard an all-terrain vehicle, which follows a track through the darkness and over Egyptian landscapes. Images from the past flash by you as you realise you must shoot at the life-sized Lego skeletons that are battling you for the treasure!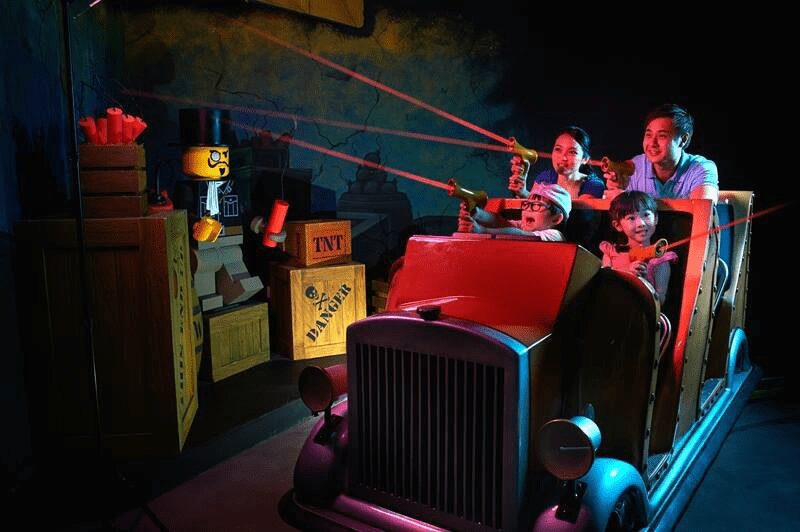 9. TRADE YOUR MINIFIGURES
You can bring your LEGO® Minifigures to trade with LEGOland Model Citizens (that's a fancy term for LEGOLAND® employees) throughout the resort in Florida! Most Model Citizens wear at least one Minifigure on their brick badge (name tag) and will be more than happy to trade with you!so be sure to take a handful of your least favourite figures to trade.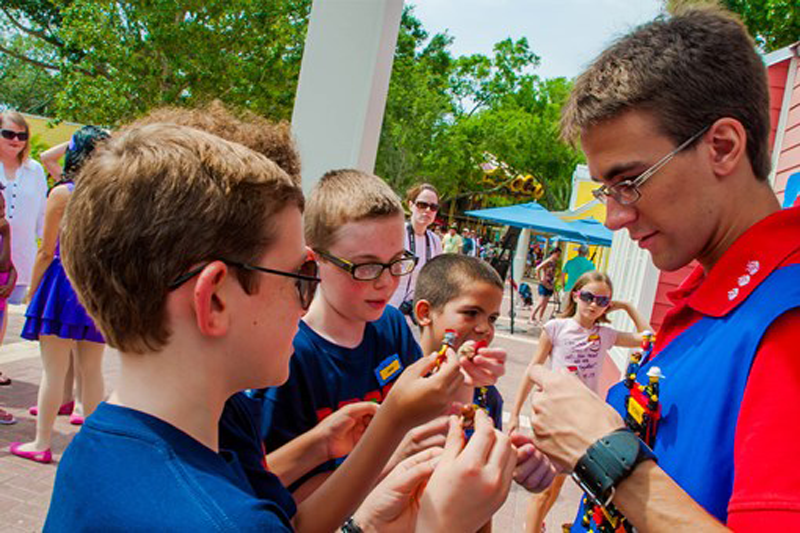 10. BOTANICAL GARDENS
Tucked away in Legoland possibly the most magical part of LEGOland Florida is its historic gardens that have been in perfect condition for more than 75 years ago. The setting has been restored and the collection of native plants have been combined with a range of exotic species to create a masterpiece. You can still see the Banyan tree that was planted as a seedling in all the way back in 1939.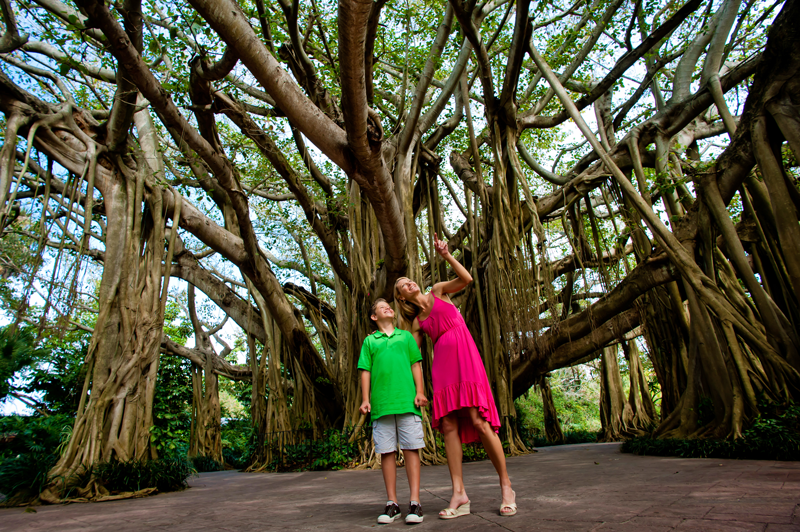 COMING SOON…..
LEGO® MOVIE™ WORLD will open spring 2019! It's the parks largest investment to date, and it promises to deliver an unforgettable experience as it puts guests right in the middle of Bricksburg, the city where Emmet lives in The LEGO® MOVIE™. It will be based on THE LEGO® MOVIE™ and the upcoming sequel and feature two new rides, character meet and greets, and a giant themed playscape. In addition, the interactive boat ride, The Quest for Chi, will be completely transformed drenching guests in an exciting new experience when it reopens as a key attraction in THE LEGO MOVIE WORLD in spring 2019.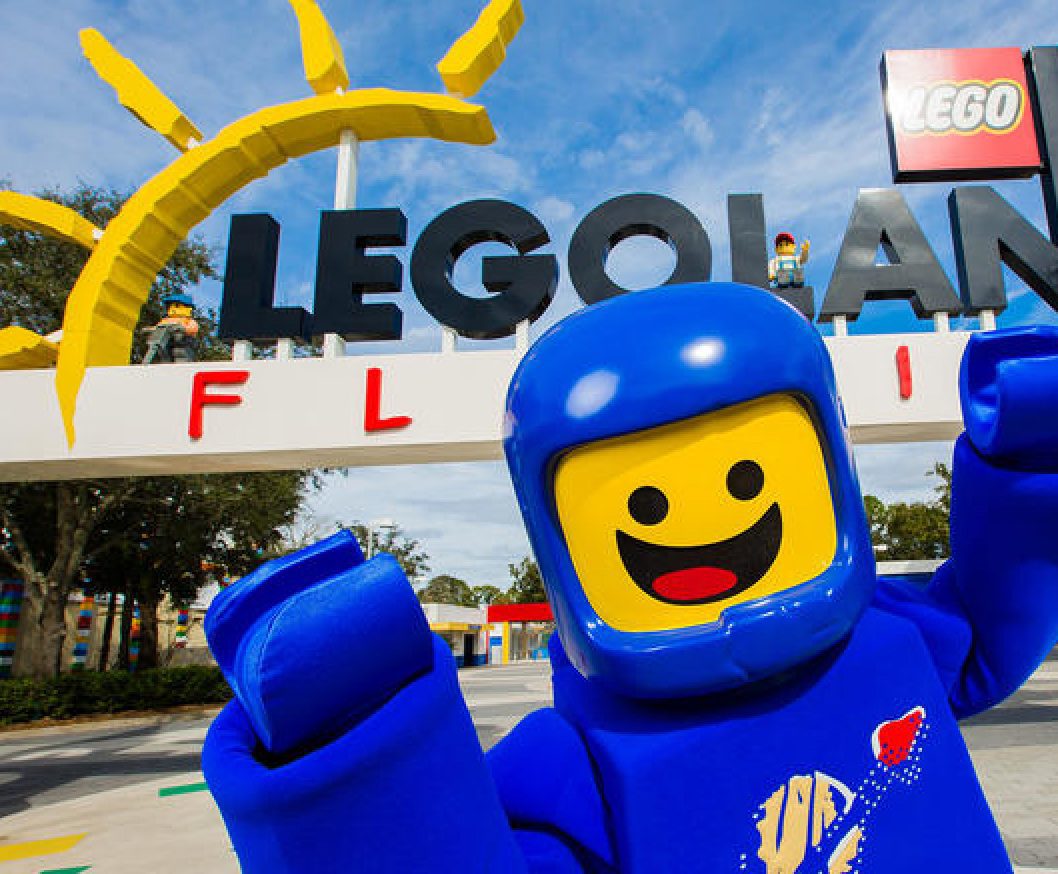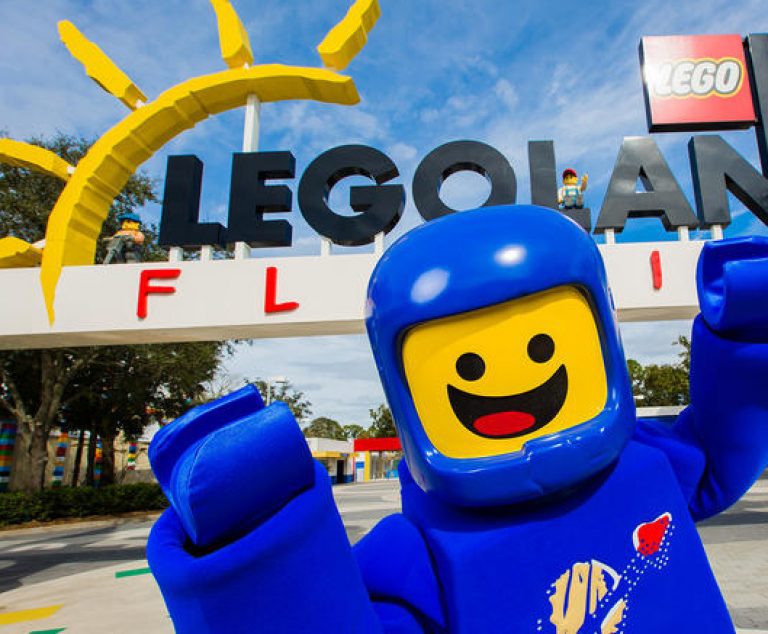 LEGOland has so much to offer guests from to fun-filled attractions and rides to its own waterpark. And, if you're planning a trip to Orlando, pre-book your passes for the best value HERE passes for the best value here or call our travel experts on 01 8173535.