Top Destinations For Your Next American Holiday!
Are you thinking of your next trip to the States but aren't sure where to go!? We get how overwhelming planning a holiday can be, and with so many places to choose from, it's hard to pick exactly where you'd like to go. But, that's where Tour America come in! We're Ireland's experts in USA holidays and we're here to inspire your choice and your planning! So whether it's your first trip or your a regular visitor to the States we've compiled a list of 5 Top Destinations for your next American holiday. Check it out!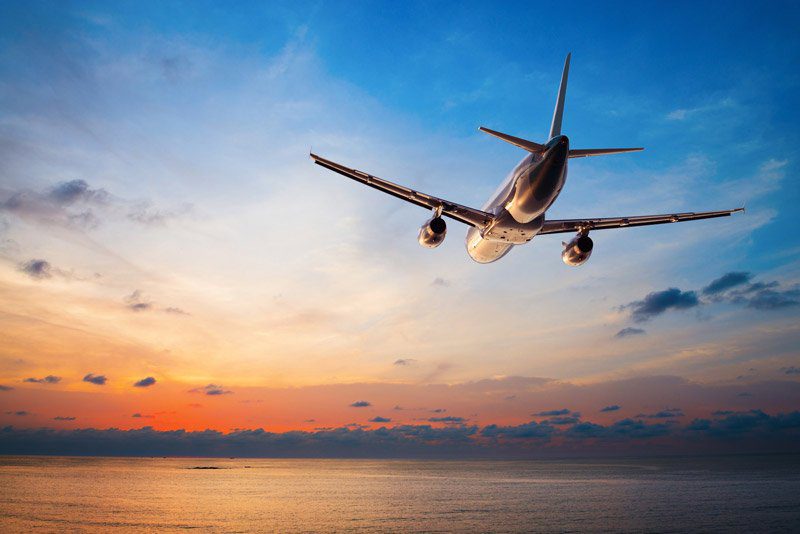 LAS VEGAS
There is no where else in the world quite like Las Vegas and with so much to do and see you'll never get bored! One of the most popular attractions in Vegas is its incredible selection of live shows. Over the years Las Vegas has hosted some of the worlds biggest names in the entertainment industry, from Elvis to Celine Dion and now even Britney Spears. While there, taking in a show is a must!
Las Vegas has incredible dining options for every taste, weather your looking some traditional american options or something a bit fancy Vegas has you covered! Try something a bit different and go on an adventure find Vegas's 'secret pizza place'. We will give you a hint – head towards the Cosmopolitan Hotel!
Oh and of course Vegas has incredible shopping options for every budget from outlet malls to luxury brands. Add in high roller, bellagio fountains, trip to the grand canyon.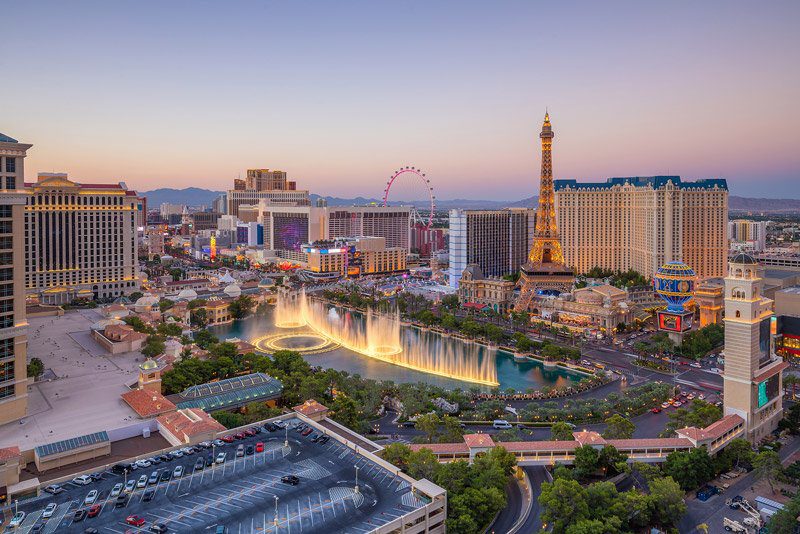 ORLANDO
With great weather all year round and Theme Parks that every member of the family will enjoy, a trip to Orlando will not disappoint! From Walt Disney World to Universal Orlando Resort and SeaWorld both big and little kids will have a great time! In the evenings International Drive, otherwise known as iDrive, is a great place to spend an evening with all the family! Famous for its bars, restaurants and attractions like the Orlando Eye, the 400-foot tall observation wheel has breathtaking views of Central Florida. Enjoy the sights of downtown Orlando's, theme parks, lakes and lush landscape, and on a clear day, views of Cape Canaveral on the east coast. But there's more to Orlando than just theme parks. Orlando is home to some of the worlds best discount outlets as well as premium malls so make sure you schedule some retail therapy in your itinerary!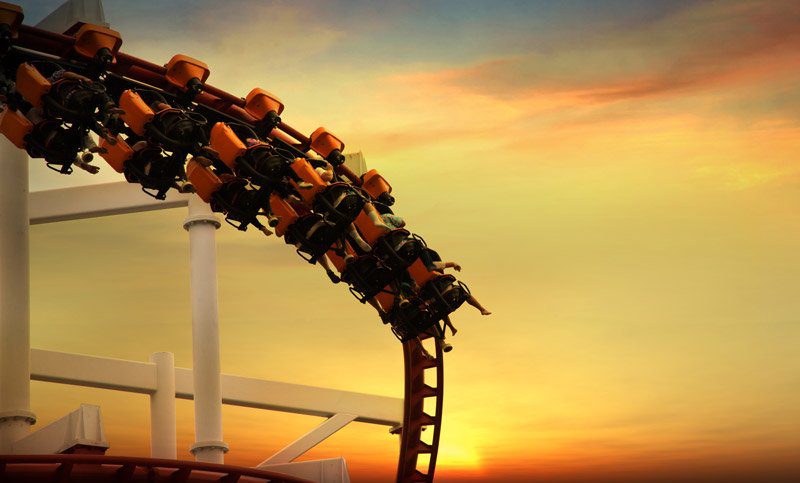 WASHINGTON, DC
Washington, DC, the US capitol is the perfect place to discover the history behind one of the greatest countries in the world. Take some time exploring historical monuments like the Lincoln Memorial and museums like the National Museum of American History. If you feel like browsing the shops, Washington, DC is home to one of the biggest shopping malls in the states – Tysons Corner Center which has over 300 stores and restaurants. It's the perfect place to relax and enjoy some retail therapy.
The Smithsonian Institution is the perfect place to pick up some souvenirs and there are loads of gifts shops as well, so you're sure to find a unique souvenir to remember your trip to the capitol city!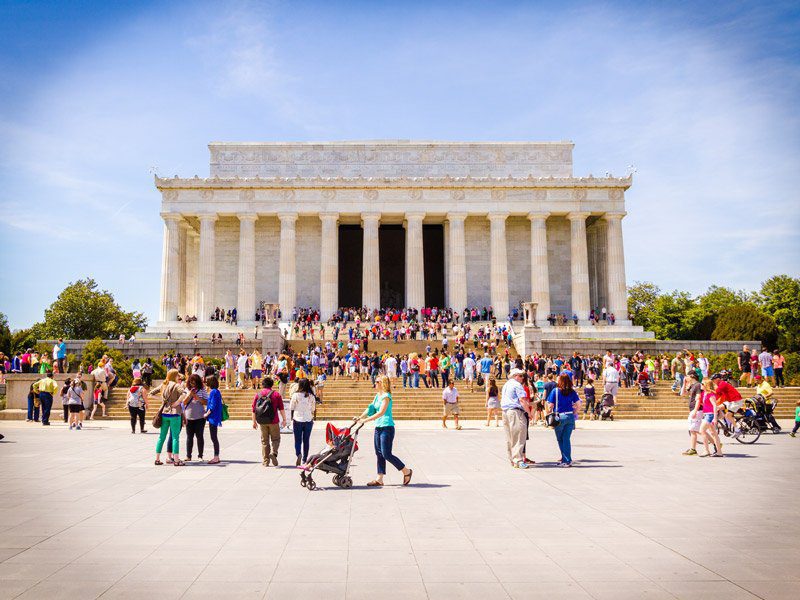 NEW YORK CITY
New York isn't called the city that doesn't sleep for no reason! There is so much to see and do in New York City, from soaring over the city in a helicopter to boat rides to Coney Island and strolling along the Highline. Also, shopping is a must when in New York because it wouldn't be an ultimate trip to New York if you didn't do a little shopping! With a huge selection of high street, luxury and discount stores, the options are endless! Oh and make sure to visit Macy's on Herald Square, it's one of the biggest stores in the US and it offers discounts to Irish travellers! For the ultimate New York experience make sure to grab a bite to eat at a food truck! They are a New York institution.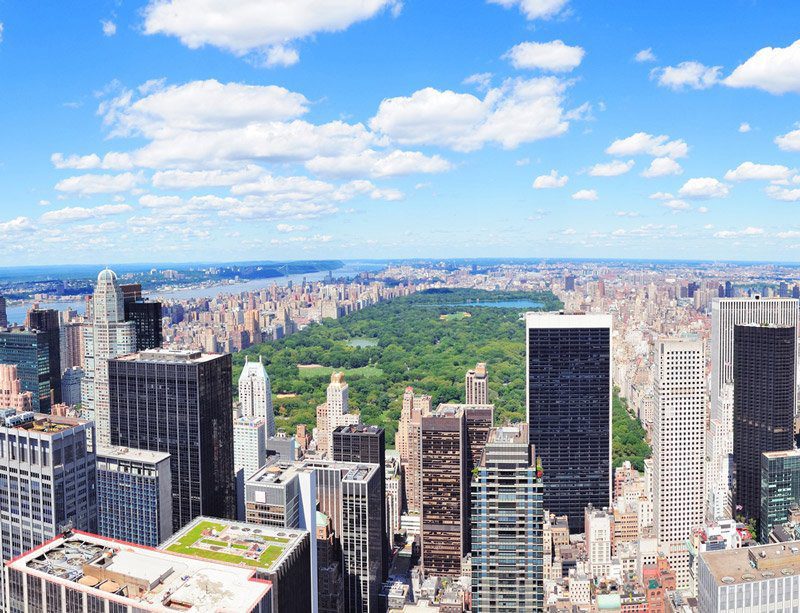 CHICAGO
Chicago has the perfect combination of impressive architecture and green spaces. There are so many different places to explore and attractions to see. Millenium Park is a must see, it's a 24.5-acre park and the perfect place to hang out in the city.Make sure to also take a stroll along Chicago's Riverwalk, which is a continuous walkway dotted with restaurants, bars and urban attractions at every turn. The public transport in Chicago is very reliable and it is easy to walk and find your way around the city so there is no need to rent a car. Chicago is also famous for it's deep dish pizza, so make sure to grab a bite as your exploring to get the full 'Windy City' experience!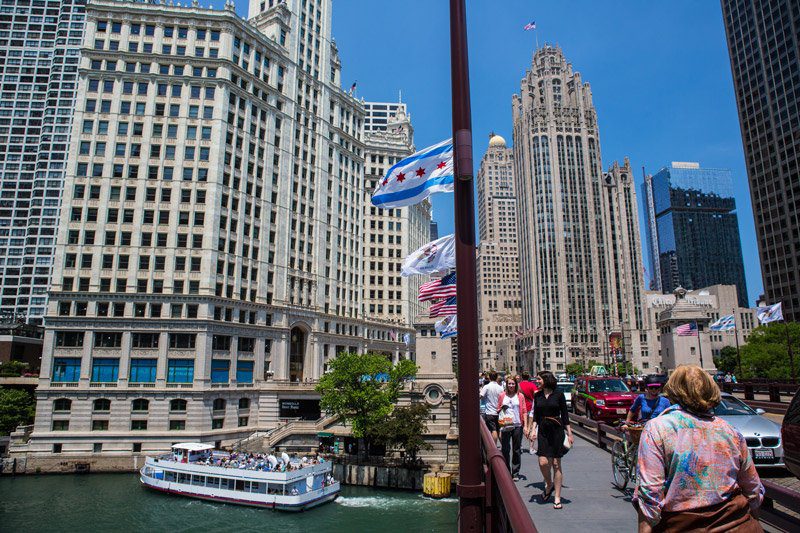 Tour America has teamed up with United Airlines to offer you amazing deals to these incredible destinations across the USA and we'd love to help you plan your next holiday. For more information on any of the above destinations, contact our Award Winning Travel Experts on 01-8173562, who will be delighted to help you create your next dream holiday.