Top Tips for New Orleans

"Don't you just love those long rainy afternoons in New Orleans when an hour isn't just an hour – but a little piece of eternity dropped into your hands – and who knows what to do with it "
– A Streetcar named Desire
Taking this classic quote into consideration, we've got a few tips that will help you make the most of the precious time you'll spend in the Big Easy.
JAZZ
Take a walk along Bourbon Street and Fulton Street, where jazz oozes from the clubs out onto the street. Many clubs don't even have a cover charge, so you'd be mad not to get the full experience inside one of the city's famous clubs!!
FREE MUSIC FESTIVALS
Every season is festival season in New Orleans. You've got the French Quarter Fest, the Satchmo SummerFest, the Po-Boy Preservation Festival and don't forget Mardi Gras!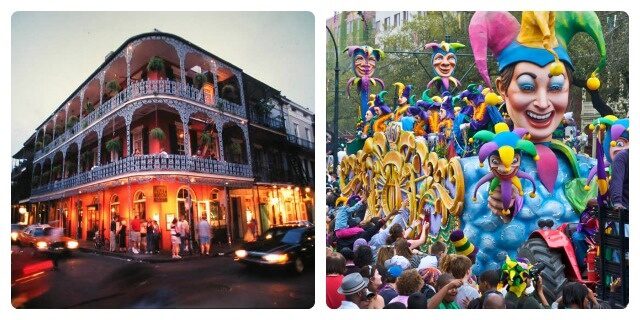 So much history!
Take a visit to the Historic New Orleans Collection on Royal Street for a quick lesson on the city's 300 year history. You can tour Antoine's in the French Quarter for free where over the past 160 years officials and presidents have dined.
SAMPLE THE FAMOUS BEIGNET
What can only be described as "deep fried dough covered in sugar" can be found at most cafes throughout New Orleans, but the according to locals the best ones are at Cafe Du Monde!
GETTING AROUND NEW ORLEANS
You can purchase a 1, 3 or 31 day Jazzy Pass that gives you unlimited access to the city's Streetcars. Each line originates in downtown and they are a great way to see the different parts of the city if you're only there on a short visit.
You can rent bikes, and take a ride along the levee and take in all the sights and sounds of the powerful Mississippi River. If you'd prefer to have a tour guide and get the best out of your bike tour then book in a tour with Buzz Nola Bike Tours!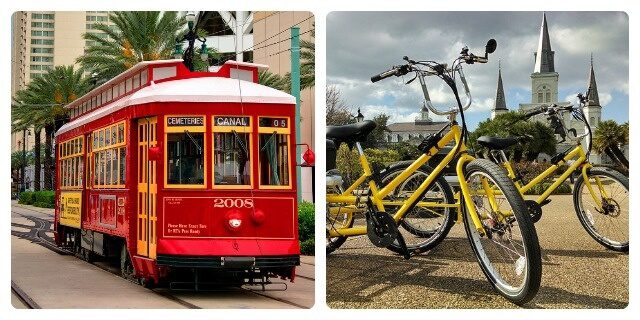 STUNNING ARCHITECTURE
There are an astounding 20 historic districts on the National Register in New Orleans, which is more than any other city in the United States. So many artists have been inspired by the Creole cottages of the French Quarter, the mansions on Esplenade and Gothic revivals. In the heart of "Old New Orleans" you'll find the city's most notable landmark, St. Louis Cathedral, which overlooks Jackson Square.
It's safe to say that no matter where you end up or what you do, you'll have a good time.Stay tuned over the next few weeks and we'll have some top tips for dining in New Orleans! Forget about that diet and get ready to sample some of the most diverse food you'll ever come across.
For more information on New Orleans drop us an email or give our sales team a call on 01 8153500