Tour America's Guide to Choosing Accommodation in Orlando
For many Irish holiday goers, Orlando is high on the bucket list of places to visit. But with Orlando being so big and with so much to do and be located near, the choice of accommodation can be overwhelming for first time visitors.
We wanted to try make things easier for you by giving you a guide to the various types of accommodation in the Orlando area and the questions you should ask yourself when choosing what suits you and your family best.
QUESTIONS TO ASK YOURSELF
– Do you want a hotel, apartment or private villa?
– Do you want to be able to leave your accommodation and walk around?
– Do you want to have car hire?
– Do you want to be located in a certain area?
– Do you want to have self-catering facilities?
– What's my budget?
MAIN AREAS TO STAY
INTERNATIONAL DRIVE
– Car hire needed in places
– Comprised of mainly hotels, apartments, shops, restaurants etc
– Serviced by a shuttle called the i-ride (perfect for those not wanting a car!)
– You can stay here without a car in certain properties
– Busiest part of Orlando to stay in
LAKE BUENA VISTA / KISSIMMEE
– Located near Disney Parks
– Car Hire is recommended
– All private villas located in or around this area
– Disney World is only a short drive away
UNIVERSAL RESORT ORLANDO
– The perfect place to stay if you are visiting these parks
– Luxury hotels
– Perfect for honeymoons
WALT DISNEY WORLD
– The perfect place to stay if you are visiting these parks
– Luxury hotels
– Perfect for families or honeymoons
– Dining plans available offering excellent value for families
HOTELS
Orlando has the second largest amount of hotel rooms after Las Vegas in the whole of America so the choice is huge and there are hotels to suit every budget. Most hotels are situated along International Drive but you can also stay on site in the theme parks or out in the surrounding areas. Most hotels would have the usual hotel amenities including pools, wifi, bar etc.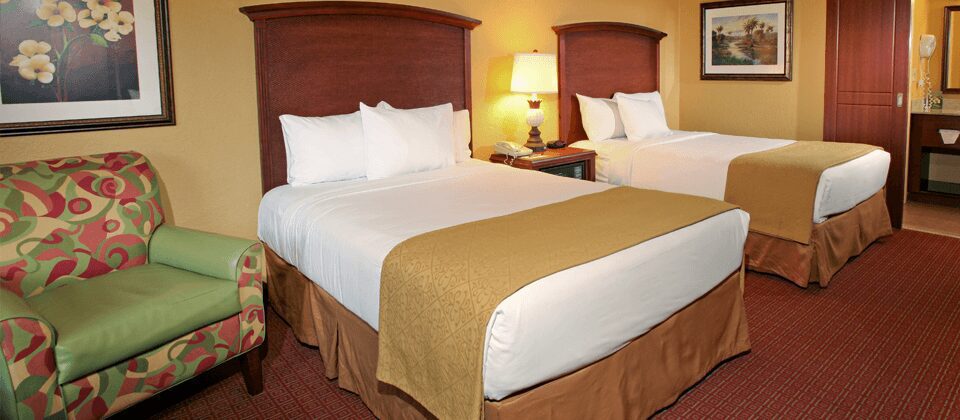 APARTMENTS
Scattered along International Drive and the surrounding areas are lots of apartment choices. These are great for those wanting a self-catering option. Some include complimentary breakfasts. Several apartment complexes are located in prime International Drive areas meaning you don't require a car. They are perfect for families who want a bit more space.
PRIVATE VILLAS WITH POOL
These villas are great for those larger families and groups. Car hire is essential when you have a private villa to get around.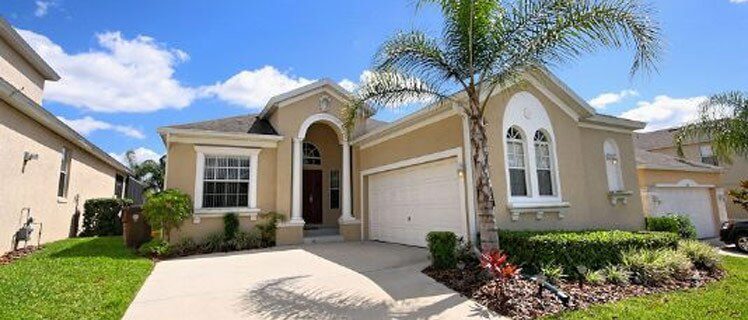 STAYING IN A THEME PARK
Staying in a hotel in a theme park opens doors to a lot of extra benefits and perks such as early park entry, complimentary fast passes, free transport to and from the airport and so much more. These are an excellent choice for those wanting some luxury and they make a great stay for honeymoons as well!
So there you have it! Tour America's quick and easy guide to choosing accommodation in Orlando Florida!
If you have any questions or if you are looking to book a once in a life time trip to Orlando Florida you can contact our team on 01-8173562.