Washington DC in a Weekend
Washington D.C is one of those iconic US cities that you know is just packed full of everything you want from a holiday; history, shopping, great food and more! If you are planning a trip to the capital of the USA, there are some incredible Washington D.C highlights that you must take in while there.
THE SMITHSONIAN MUSEUM
The Smithsonian Museum is made up of a collection of exciting museums and many of them have free entry. Some of our favourites include the American History Museum, the Natural History Museum and the Air and Space Museum. A highlight in the American History Museum, is getting to see the original American flag. The Natural History Museum and the Air and Space Museum are also very exciting and they are fantastic for the kiddies!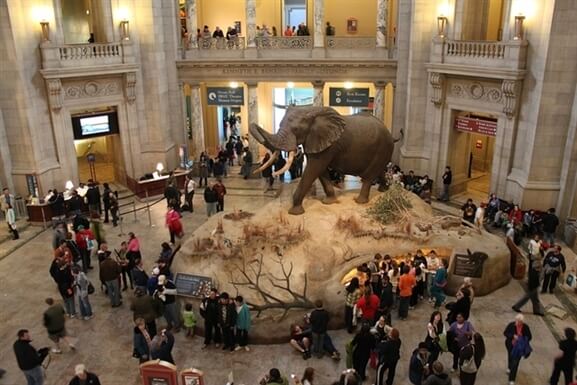 MEMORIAL TOURS AND THE NATIONAL MALL
The Memorial Tours in Washington D.C are fantastic and so educational. There are many Memorial tours you can do in Washington D.C. but our favourite Memorial Tours are led by Bike And Roll. Bike and Roll offer cycling tours and segway tours that take in the whole of the National Mall. Learn about everything from the Capitol Building to the Lincoln Memorial and all the in-between. This two mile long route covers all of Washington's Memorials and we recommend you take it all in on one of Bike And Roll's great tours.
If you prefer to walk The National Mall yourself, that's ok! Put on some good footwear and get strolling! Along the National Mall you will see the Washington Monument, the Vietnam Veterans Memorial, World War II Memorial, the Lincoln Memorial, the Martin Luther King Jr Memorial and more!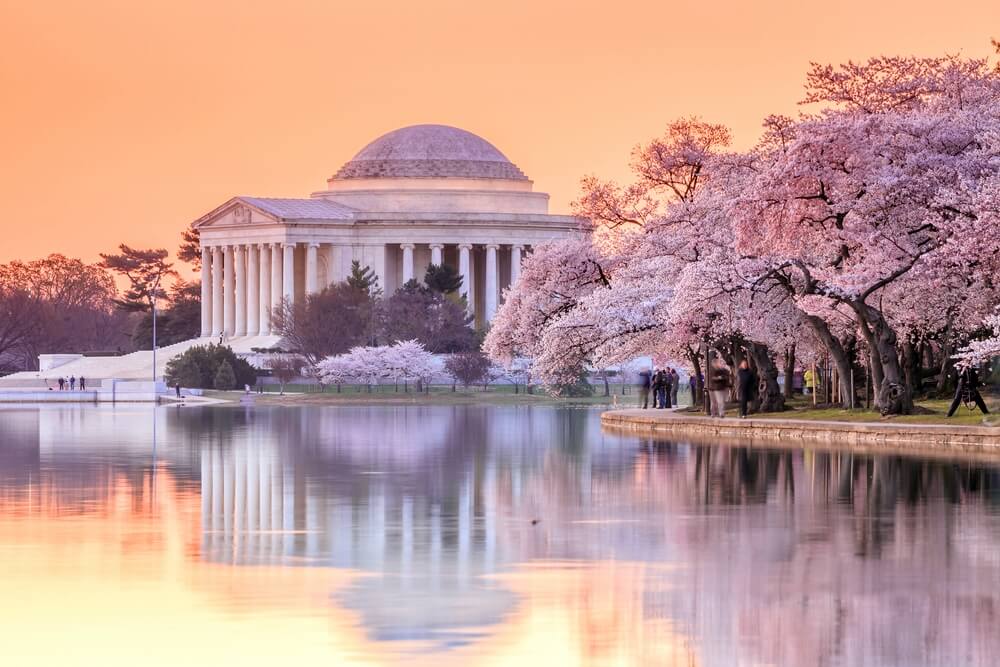 SHOP SHOP SHOP
Most who visit the USA have shopping on their agenda, Washington D.C is a great shopping city and if you are planning on hitting some shops, you need to visit Tysons Corner. Tyson's Corner Center is a fantastic shopping mall that is home to over 300 stores, restaurants and entertainment venues. With Bloomingdales, Macys, Michael Kors and more there is a store for everyone.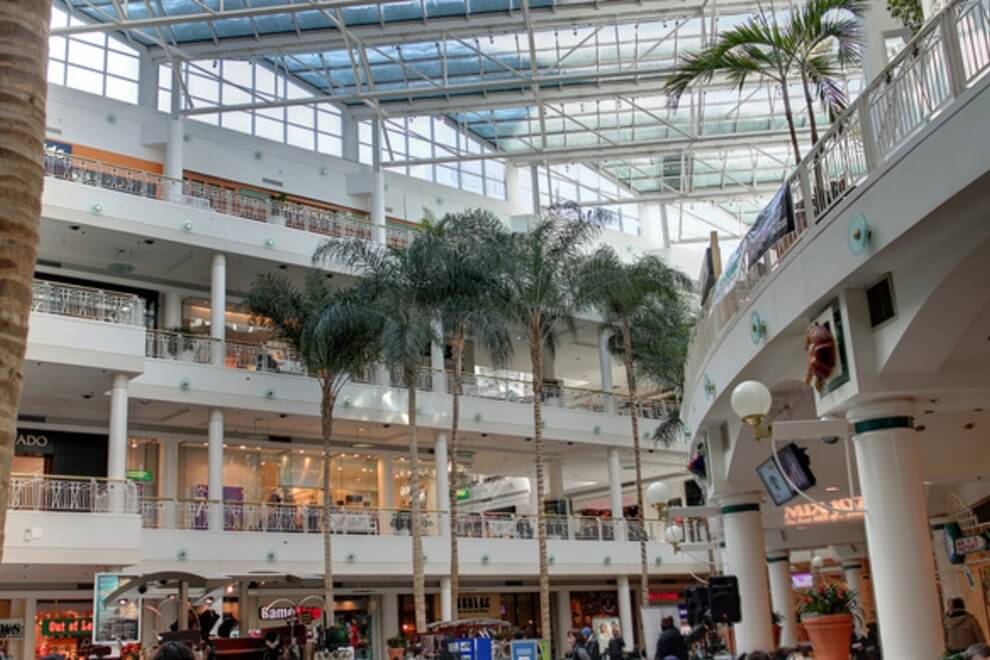 WINE AND DINE
Washington D.C is renowned for it's incredible restaurants and it's fantastic lively nightlife scene. For a bite to eat, we recommend you visit Hamilton which is a great spot across from The White House. Here you will find delicious food and a late bar. The venue is also famous for it's Gospel brunches and it's drag show brunches! So if you are looking for something a little different, check those out! While out and about exploring the city, make sure to stop into Ben's Chilli Bowl for a hotdog or if pork is your thing, we recommend you head to Pig – a delicious restaurant serving every type of pig meal you could imagine!
For the nightlife, the Dupont Circle area of Washington D.C has many fantastic bars or if you are looking for something special, we recommend you head to the POV Bar. The POV Bar is located on the rooftop of the W Hotel and it overlooks The White House! If you aren't staying in the W, you can still have a drink in the POV Bar but it does fill up fast so make sure to arrive early!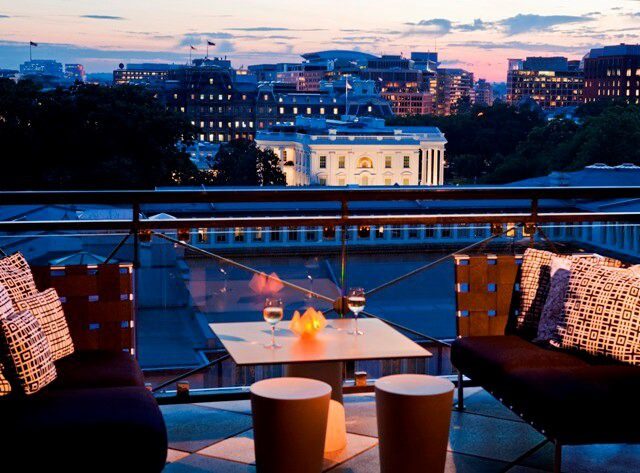 VISIT GEORGETOWN
Georgetown is one of Washington D.C's most famous districts and once you visit, it's easy to see why! Georgetown is a fabulous historic neighbourhood that's just a short metro trip from Downtown Washington D.C. or a 20 minute walk from Downtown. It's made up of streets of cute houses, quaint boutiques, quirky shops and amazing restaurants. If you are visiting Washington D.C, visiting Georgetown is a must!
Aside from what we mention above, while there make sure to get your selfie at The White House and make sure to visit the incredible Newseum as well!
Washington D.C is very accessible and there are direct services operating from Ireland with United Airlines. Washington D.C is a brilliant stop on a multi center USA holiday so you do have lots of onward connections available to go all over the USA after your few days in the city! If you are thinking of a Washington D.C holiday, check out our website for more information on: https://www.touramerica.ie/destination/washington-dc-holidays or call our travel experts today on 01-8173535.