What is Disney's Memory Maker?
So you've booked your holiday, you've got your Disney park passes, but now you're wondering what the Memory Maker is? Memory Maker is now complimentary with your Disney tickets and we've put together a simple guide to how the Memory Maker can add so much more magic to your holiday photos!
Memory Maker is not just for character meet & greets, you'll get photos at all the iconic landmarks in Walt Disney World, such as the Epcot geosphere and of course Cinderella's castle!
Once you return home from your holidays then, you can download all of your official Disney photos and ride VIDEOS for free! Yes, that's right, you will have amazing professional photo's and footage from your go on all the main Disney rides such as the Seven Dwarfs Mine Train, Tower of Terror, Splash Mountain and Test Track! What a way to relive the memories when you're missing the most magical place on Earth – at no extra cost!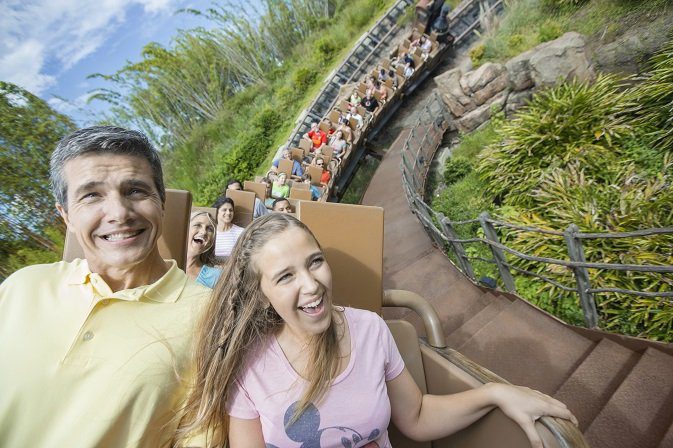 After you've booked your tickets with us, the next thing you need to do is link your park ticket or Magic Band to your 'My Disney Experience' account, before you enter the parks.
When you get to Walt Disney World keep your eyes peeled for the PhotoPass Photographers who are located all across the resort, and let them create some of the best photo memories for you. Be sure to let them know you've got the Memory Maker and they'll make sure to take lots of photos so you choose the best ones.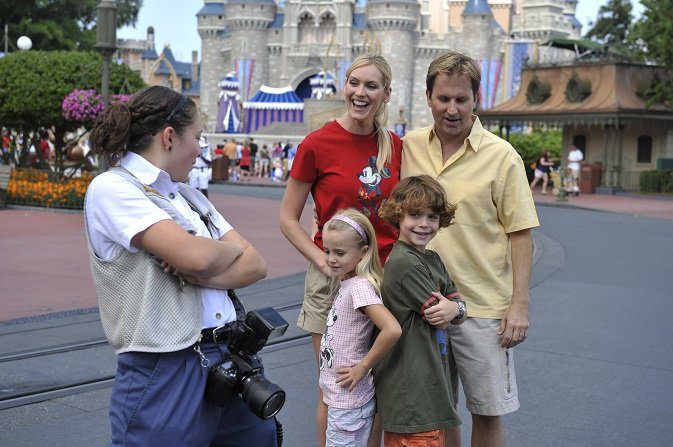 Some of the main advantages of the Memory Maker include:
The PhotoPass Website:
This website allows you to keep all of your photos in one place and you also get unlimited downloads. It also allows you to get creative and have a little bit of fun with props and superimposed characters. Relive all of the memories when you get home and extend that holiday a little bit longer.
You get hundreds of professionally taken photos and you never have to worry about anyone being left out of the photo!
A cool thing to remember is if your little ones are heading to the Bibbidi Bobbidi Boutique or the Pirate's League, the PhotoPass photographers take lots of photos for you so you can be sure there'll be plenty of great photos for you to choose from without having to worry about taking the photos yourself.
You don't have to worry about always having a fully charged battery. There's PhotoPass photographers everywhere across the resort waiting for you!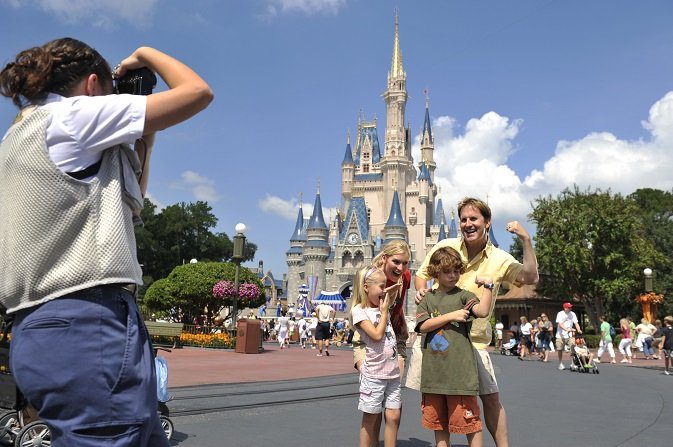 The most important thing to remember is to download your images within 45 days from the date they are taken because after this they will expire. With the added advantage of free Wi-Fi across the parks, you can even view your photos to pass the time waiting in line! It's really that simple! Disney has taken the hassle out of taking photos in the perfect spots and with perfect lighting. They do it all for you!
If you've not yet booked your Disney passes, call us today on 01-8173562 or visit our Walt Disney World attractions page for more information.