What is the Orlando FlexTicket?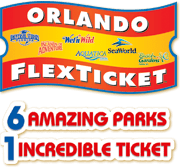 This ticket is a must if you are heading to Orlando anytime soon. You will tick all your entertainment boxes with access to 6 of the best parks in Florida with just one ticket. Universal and SeaWorld have joined forces on this one and have included their best parks in Florida on the one ticket. For non stop fun at great value, this is the best option!
Whether it's rollercoaster rides, the shows or the animals, you will have a blast in each of the parks. Universal Studios and Islands of Adventure are on the ticket and situated side by side in Orlando. You could cover both parks in a day but personally there is so much to see and do I would do it over two days. The great thing is the ticket is valid for 14 days so take your time and fit it all in.
The Incredible Hulk Roller Coaster always leaves me speechless, even just looking at it, as it accelerates from zero to 60 kmph in 2 seconds flat. The Amazing Adventures of Spiderman Ride is awesome, still one of my favourites, and with the 3D effects, you really do feel like you are soaring through the city with Spidey!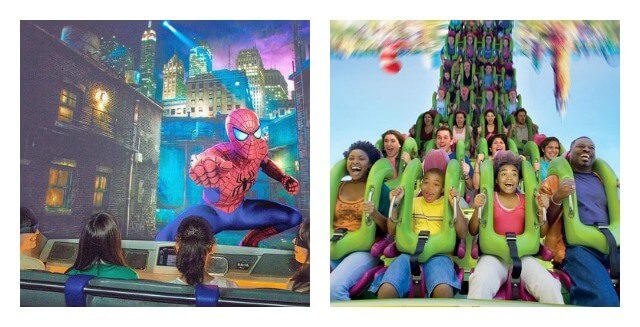 This year I managed to get wet in Islands of Adventure on the Popeye and Bluto's Bilge-Rat Barge. This ride twists and turns down the white water rapids creating unchartered hilarity and a wet look. So either pack your togs or use the convenient human drying machines post ride!
It is all about Harry Porter in Islands of Adventure at the moment, where you can soar above the castle grounds on this ground breaking ride, Harry Potter and the Forbidden Journey, and then take the Hogwarts Express across to Universal Studios.

Universal Studios is getting better and better as the years go on, with the new Transformers: The Ride 3D, which puts you on the front lines of an intergalactic war between the Autobots and Decepticons. You'll also find the hilarious Shrek: 4-D show where you will feel every bump, burp and sneeze!!! Of course I'm not forgetting The Simpsons Ride, Despicable Me: Minion Mayhem and Men in Black: Alien Attack to bring you on journeys you will never forget.
This year was my first year in SeaWorld, which was not only entertaining but also extremely educational. The Manta and Kraken roller coaster rides are as good as you will get in Universal, and the Blue Horizons Show will leave you on your feet at the end as the dolphins, birds and spirited performers wow you.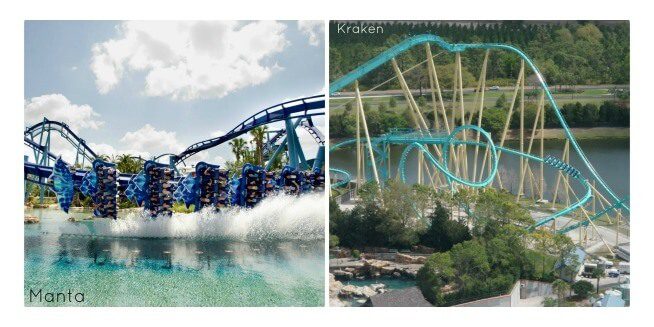 The Empire of the Penguins in SeaWorld is a fabulous place for the whole family to learn and enjoy a voyage to the bottom of the world to the coldest and windiest continent, Antarctica. It might be 30+ degrees celsius outside but inside it is cool, so pack a jumper.
Aquatica was the best water park I have ever been too. At 40 something, I never thought that I would be running from water ride to water ride just like a kid. I braved the Ihu Breakaway Falls ride, to my surprise, where you are launched from a capsule down a tunnel at a speed I have never experienced in water. The Taumata Racer was a blast as 8 of us raced down a 100-meter slide to see who was the fastest!! The Dolphin Plunge, Big Surf Shores and Omaka Rocka are super rides too.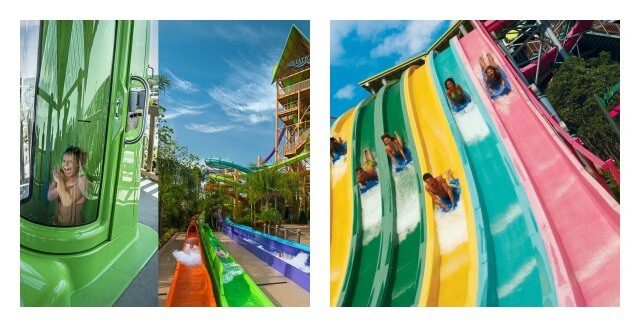 Wet 'n Wild water park is great fun too and Busch gardens in Tampa bay is an extraordinary adventure park that combines incredible rides and amazing animal sanctuaries.
My tip before any trip is to think about how much you want to do over the amount of time you have. Too many parks back to back can leave you a little weary but our team of experts in Tour America will point you in the right direction as to how you can best delegate your time to get the most out of your holiday.
For the best prices to Orlando, Tour America will not let you down. We have 2 of our team on the ground in resort all the time and available 24 hours a day, so if you have any questions whilst you are there, they are only a phone call away to set you straight.