When All You Need is a Holiday – Our Family Cruise on the Celebrity Reflection
Do you ever feel just totally burnt out and in desperate need of guaranteed sunshine and pure relaxation? Well, after an extremely busy run up to Christmas and a crazy January in work I was glad I had planned a week on board a Caribbean cruise this February. This is the way I operate, I work exceptionally hard but always ensure I have a holiday planned so I have something to look forward to.
Winter sunshine is something I haven't had in a while and it certainly was the tonic I needed. We were on the awesome Celebrity Reflection where we were looked after like royalty, and barely moved off the ship, I truly came home a different person. Having a child who is 8 means the only time I can take holidays now is when my son is off school. This means that I have to plan well in advance to ensure I get good prices and the right holiday.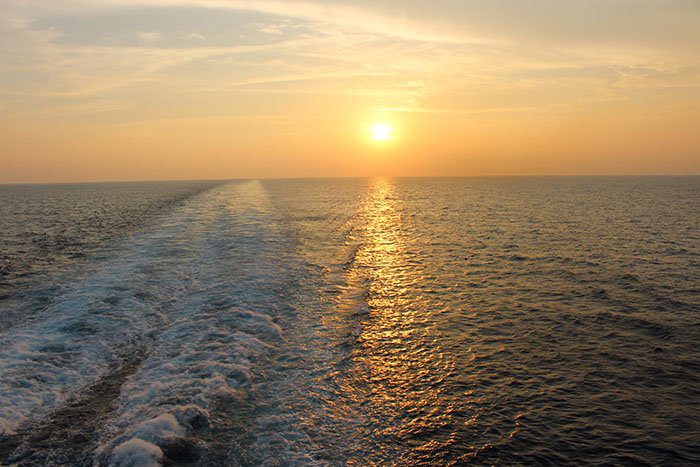 As I wanted to go somewhere hot, and being February that ruled out the Med, the Caribbean was our destination of choice. I also wanted somewhere I could just chill out, a place where we could have some real value family time, the cruise ticked every box. And it was worth it!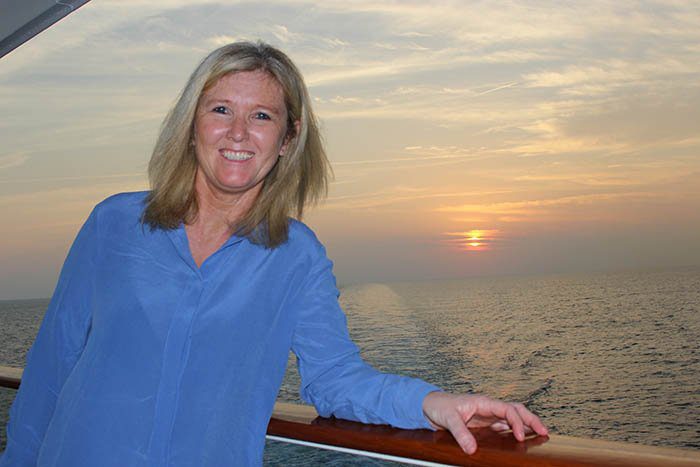 My holiday started in Dublin Airport where I really enjoy the shopping. I have a Fast Track card which means I can use the Fast Lane, no queuing as you go through security. But what I love the most is that you get 10% reduction off everything in the Loop shopping. This card costs €200 for the year, but I travel so much it washes its face, and I find it very handy for my business trips.
We flew American Airlines from London to Miami which was a great experience. We caught an early flight out of Dublin and our connection was 2 hours later out of London. The service was outstanding, and space on board fantastic. We arrived in Miami at around 5 pm and cleared customs and immigration there. We did the immigration at a Kiosk, and cleared customs in exactly 10 minutes.
The taxi to our hotel in South Beach was about 35 minutes, and it cost $40 plus tip, so nearly $50. The Grand Beach Hotel is a 4 star hotel and is exactly 3 miles from the Art Deco area, I know this as I just ran the boardwalk to it! It was a super hotel with a very funky reception, sunken bar in the lobby area, and an area to order coffees and snacks. The pool was amazing, and just seeing the sun set on the pool with the beach a stones throw away was one of those moments in life that I felt so grateful to have a job in travel.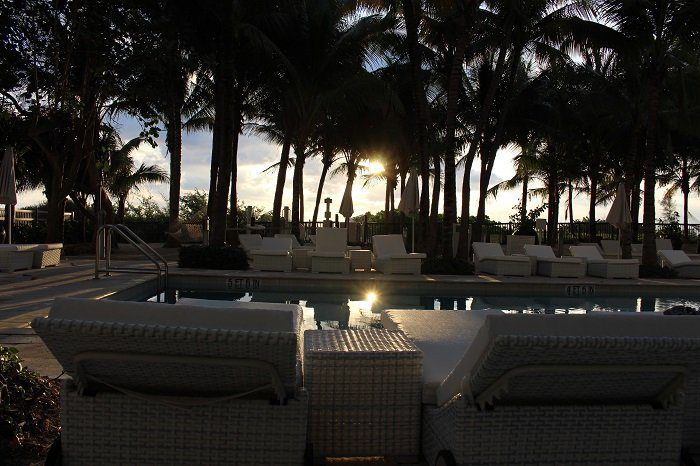 Travelling to the ship the next day I decided to use the much talked about Uber App to book a taxi. You are given the price before travel which was $18 including tip, exactly half the price of a normal taxi, and you receive a notification of who the driver is, the car type, registration, etc. You can then decide on a colour for them to put on their front screen so you know it is them when they arrive. And you see live GPS of where they are throughout the entire journey, AWESOME, I love a bargain and I love technology!
When we arrived at the ship the porters took our bags and told us we would see them later on that evening, we got them at around 6 pm. A tip for all is to keep your swim suit and suncream in a piece of hand luggage, and anything else you may need in the interim, so you don't miss out on pool time, or reading time. The check-in was relatively speedy and we were good to go. Celebrity Reflection is one of the Solstice class ships and the best way to describe it is 'chic stylish Miami hotel'. Very cool!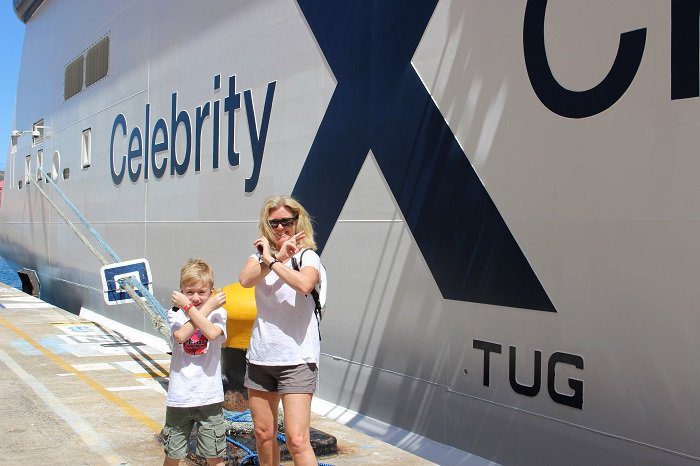 It never ceases to amaze me how many passengers are on board these ships as they are designed in such a way that you feel like you are with a few but not so many. There is so much to do on board or nothing at all if that is what you fancy. We tried to get to the gym most days as a bit of exercise goes along way on board. The gym is at the front of the ship so you always have a good view, and is extremely well kitted out.
The Spa as always on Celebrity offers you everything you may wish to catch up on board from facials to massages but we opted to go for the Persian Spa Package which allowed us to use the saunas, and cold rooms, and steam rooms along with the thermal lounger's everyday. It is a great way to relax after a very relaxing day!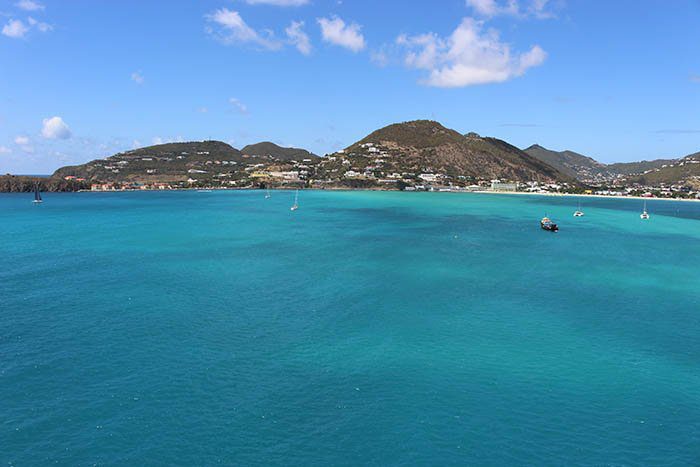 The food on board is next to none and is all inclusive of your price. As we had a balcony room we opted for room service in the mornings taking in the new sights of the day with a cup of coffee in hand. At lunch time we went to the buffet where you could eat anything from Italian to Indian and was available from noon to three. And in the evenings we treated ourselves to three of the speciality restaurants on board when we didn't go to the main dining room. Our favourite was the Lawn Grill where we had amazing steaks cooked for us on an outside BBQ alongside a real lawn. It was really special, and really good. We also did Sushi on 5 one evening, and the Tuscan another, which were great too.
Our 8 year old tried the Kids Club one of the days but actually preferred to hang by the pool, play basketball or table tennis or go to the arcade. There were a number of children on board and plenty for them to do no matter what age they were. The cruise we went on took in San Juan, St Maarten and St Kitts. All beautiful islands in the Caribbean with their own history and makings.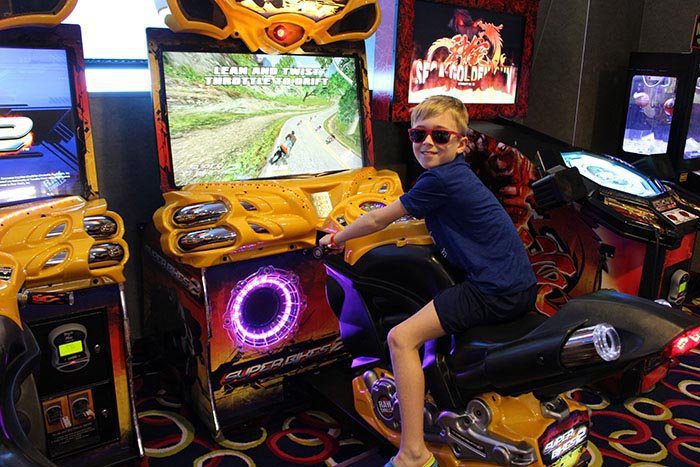 As much as I needed the break I couldn't resist going without the internet for a week so I indulged in the internet package which cost $249 for the week. It was fast and you could send videos, but was a little expensive. You could use one of multiple devices at a time but we all got a go of checking emails, sending pics, and watching Netflix!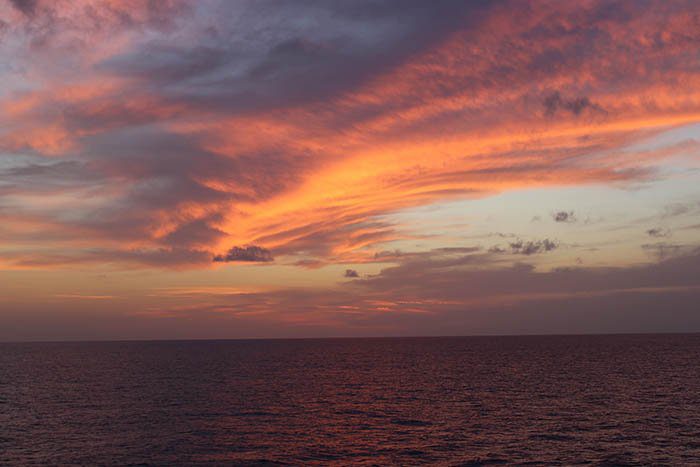 The day we left we disembarked at around 9 and our flight wasn't until 9 that night so we decided to get a day room in the Hilton Airport Hotel. This was a great idea as we could use the pool/gym/shower/restaurant facilities and not be exhausted after a very relaxing holiday boarding our flight home. To be honest with you I did come home a new woman and I think in between winter sunshine, outstanding service on Celebrity and American Airlines, and being well organised all lent itself to a FANTASTIC BREAK. For any details on relaxing holidays contact www.touramerica.ie or www.cruiseholidays.ie or call our travel experts on 01-8173562.