Wild Florida
Hey everyone, Kathleen here! I absolutely love everything about Orlando; the parks, the shopping, the excitement, the weather! For me the list just goes on and on! On my last trip to Orlando in November we decided to do something a little different. We decided we would take an airboat ride around a swap and see some of the incredible wild life Florida has to offer!
We decided to go to the Wild Florida Park which is about a one hour drive from International Drive. We left the bustling Orlando behind us and headed for the wilderness!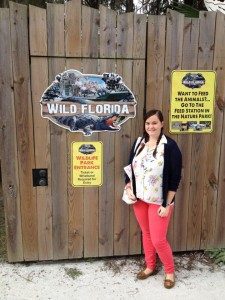 There are different lengths of air boat rides you can do with the minimum being 30 minutes. It was only a few euros to upgrade to the 1 hour ride so we decided to go with this!
When we arrived at the park we had some free time to explore the swamp and the wildlife park which has a number of animals on display including an alligator lake that's jam packed full of gators! We bought a bag of alligator food and we got to feed them from a footbridge above them! It was such a fun experience and I highly recommend buying the little bag of treats!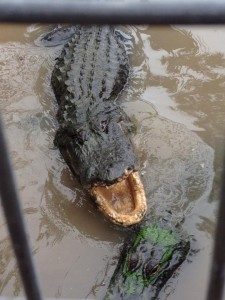 After this we also got to get our photographs taken with a real live alligator!! This is a must and it's a great memory that we took away!
The airboat ride itself was so much fun! We had done one on the Everglades in May last year but we both enjoyed this one so much more. You definitely need the 1 hour ride to see all of the swamp lands. It's huge and so beautiful! There were families on the boat as well so it's great for the kiddies, they were so excited!
If you are looking to do something a little different from the theme parks this is a great half a day's fun! I will be adding it to my list again when I go back to Orlando!
Until next time,
Kathleen