USA is a Multi-city destination
Incredible multi-city holiday destination
Multi-city holidays allow you to get more out of your travels! After all, who wouldn't want to visit multiple destinations in just one trip? Not only are they a great way to pack a lot into your holiday, but multi-city travel packages are also the chance to really get to know a country.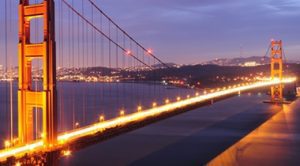 Have you traveled to the USA yet? If not, a multi-city Holiday is a great starting point! Whilst the Washington capital is famed for its imposing neoclassical monuments and buildings, the laid-back beach culture of Miami is just as exciting. Once you've strolled along boardwalks, visited the Statue of Liberty and taken a photo's along iconic Route 66 attractions, a trip to the USA would be incomplete without visiting New York, Las Vegas and Orlando. Nestled along the coastline Miami is a natural wonder and one of the top sights in the USA and a perfect inclusion to your multi-city holiday! Want to see more of the USA? Why not add a trip to the music capital, Nashville or gorgeous Seattle to your itinerary?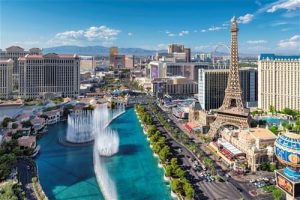 Check out these offers
San Francisco, Los Angeles & Las Vegas from €1,999 per person (11 night Multi-City)
Handlery Union Square, San Francisco x 4 nights
The Garland, Los Angeles x 4 nights
Harrah's Las Vegas Hotel & Casino, Las Vegas x 3 nights
Flights including taxes and bags
Depart: 11th April 2023
2 Adults Sharing
Ref: 692895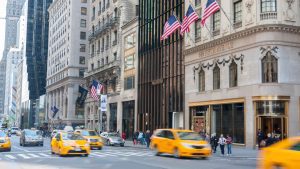 Seattle & Anaheim from €1,269 per person (11 night City/LA Disney Break)
Stay pineapple, Hotel FIVE, Downtown Seattle x 4 nights
Best Western Plus Meridian Inn & Suites, Anaheim-Orange x 7 nights
Flights including taxes and bags
Departs: 2nd May 2023
2 Adults & 2 Children Sharing
Ref: 692927
Contact Tour America for amazing deals on your next trip to the USA call us at (01) 8173535; one of our Travel Experts will be happy to guide you.